How I Became More Productive by Following a Daily Routine
Here's the thing—
I have an inherent need to feel productive. However, this need has unfortunately been in a lifelong battle with my lack of structure or schedule (marrying a Type A partner has really helped illuminate just how terrible my organizational skills are). I recently took on a fantastic work opportunity which also happened to come with a much longer commute than I'm used to. I knew that I would need to develop a tight routine if I wanted to keep sane during my long days. Luckily, I've managed to craft a schedule that not only satisfies my productivity needs, but has improved my life in a number of other ways. I've decided to share it here in the chance that anyone is looking for ideas on how to make the most out of their day.
[04:45 AM] - Wake Up
My alarm goes off at 04:45 AM and I begrudgingly wake up. I'm not going to act high and mighty because I get up before 05:00 AM. It's awful, but honestly - I highly recommend it. I used to stay up until midnight and get up at 07:30 AM, and I can tell you that in my first two hours of being awake at 04:45 AM, I'm ten times more productive than whatever I would have accomplished at night on my previous schedule. There's been several studies about how waking up early has benefits for your physical, mental, and emotional health, as well as greatly improving your levels of productivity. I'm really starting to sound like the kind of person who acts high and mighty for waking up before 05:00 AM, so I'm going to stop here.
[05:18 AM] - Catching the Train
My wife has a job she loves in the city we live in. I have a job I love in a city nearly two hours away from me. So we compromised and moved 10 minutes closer to the train station (she clearly got the much better end of this compromise). To be fair, she drives a lot for her job, and the city we live in is in the center of the radius of travel she has to do on a day-to-day basis. I'm willing to make that small sacrifice so she can continue to do what she loves (plus she's an absolute darling and does far too much for me, it's the least I could do).
[05:18 AM - 05:45 AM] - German Practice
I like to do a half hour of German practice once I get on the train. I took it in college and kept with it for a bit, but I fell out of the habit and now mein Deutsch ist nicht sehr gut. Hit me up with all your best German resources.
[05:45 AM - 06:55] - Personal Development
I like to take this time to work on personal projects. This could be a number of different things: a development side project, watching/reading various programming tutorials, writing articles, working on my book, etc. Having this dedicated hour makes me start the day feeling accomplished and—in turn—approach the rest of the day with a much more energized and positive attitude. Not only that, but learning feels easier, programming seems smoother, and writing flows more naturally. I used to complain about not having time to work on my skills, and now I'm starting my day with it. Rad.
[07:00 AM] - Arrival
The train rolls in to my destination around 07:00 AM. I then have to squeeze my way off the train and follow the tightly packed mob of commuters down a tiny stairwell to my next destination. This is, without a doubt, the most stressful part of my day.
[07:00 AM - 08:30 AM] - Gym
There's a conveniently located gym at the bottom of the stairs where my train drops me off. Around 8 years ago I dropped 140 lbs, and it changed my life dramatically. Because of this, fitness became a huge part of my life. At my previous job it was incredibly hit-or-miss on whether I would get up in time for the gym (I was far less pressured to wake up early—I was picked up as part of a carpool), and I would—on average—make it in around twice a week. Now that I'm on my new routine, I can finally get my daily workouts back in (my personal favourite way to begin the work day). I get changed, hit a 1+ hour workout, and then have a shower (please don't torture co-workers with gym smell). PRO TIP: Get a gym membership somewhere with towel service. Not having to lug around a wet towel all day is seriously a game-changer.
[08:40 AM] - Arrive at work
It's a quick 10 minute walk up the street to my office. I like to get in early; my work offers flex hours, so starting work 20 minutes early means leaving 20 minutes early (you'll soon see how beneficial this is for me). The office is usually dead at this point, so I enjoy the silence and hop into some code.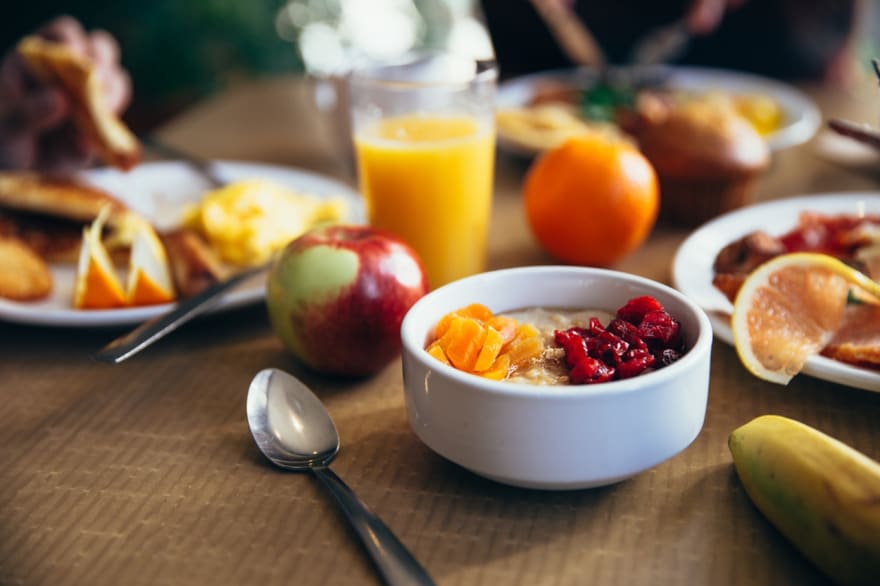 [09:00 AM - 09:15 AM] - Breakfast
I'm lucky enough to work for a company that provides daily hot breakfast. After the gym I am definitely ready to eat.
[09:15 - 09:30 AM] - Morning Standup
We have a morning company-wide standup where we cover news & announcements, followed by a project-based standup.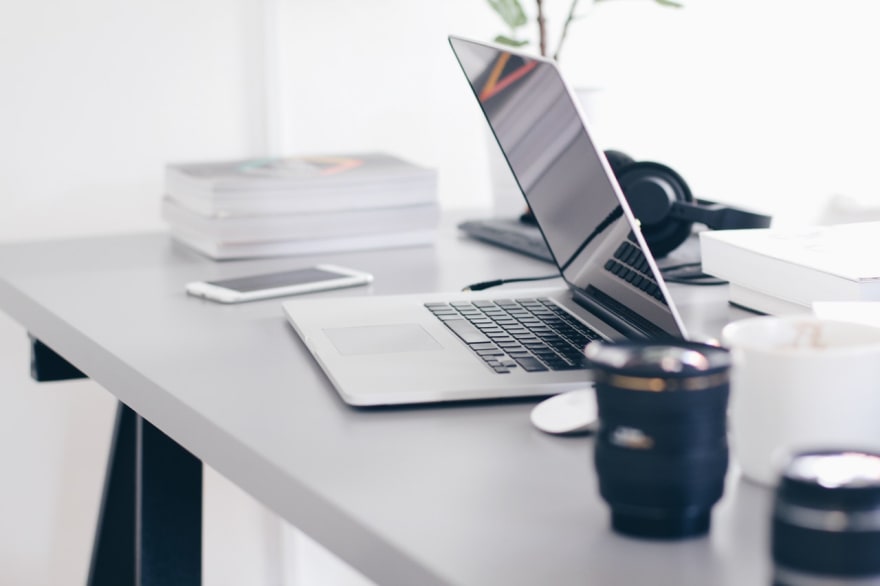 [09:30 AM - 4:45 PM] - Work
I work. There's some coffee breaks and lunch thrown somewhere in the middle.
[05:05 PM] - Back on the Train
Remember how I mentioned I'll start work fifteen minutes early a few sections ago? Leaving fifteen minutes early gets me on a 05:05 PM train. The next train after that is 05:35 PM. This isn't a huge difference, but that extra half an hour at home really helps me recharge for the next day (though I don't mind staying later if we're in crunch time, or there's some last minute work to be done on a project).
[5:05 PM - 6:50 PM] - More Personal Development
I like to spend my commute home doing more personal development. By this point I'm a little tired after the work day, so sometimes I'll listen to audio books or read. Writing is also a relaxing hobby of mine, so this is generally when I prefer to work on those projects. The train is incredibly busy at first, but usually tapers off halfway through my commute, so it becomes a quiet, relaxing ride.
[6:50 PM - 09:45 PM] - Dinner & Wife Hangouts & Prep & Sleep
Once I get in, I'll violently devour my dinner. My wife and I will usually sit and watch an episode or two of a show (right now we're currently powering through The Umbrella Academy on Netflix). Sometimes I'll use this time to follow up on some work I did during the day, but mostly this time is spent with my wife and my dogs. Around 09:00 PM I'll get everything ready for the next day so I can roll out of bed in the morning and not have to worry about rushing. I meal prep at the start of the week, so it's just a matter of throwing together my lunch and getting my gym clothes in order. Then it's finally time for sleep.
That's it. I hope you enjoyed reading about my daily routine! If you have any other questions or recommendations, reach out to me on Twitter (I still find time to tweet).
Auf Wiedersehen,
Keith Brewster
DISCUSS
Classic DEV Post from May 7