I will be coding for the next 100 days (yes, really!)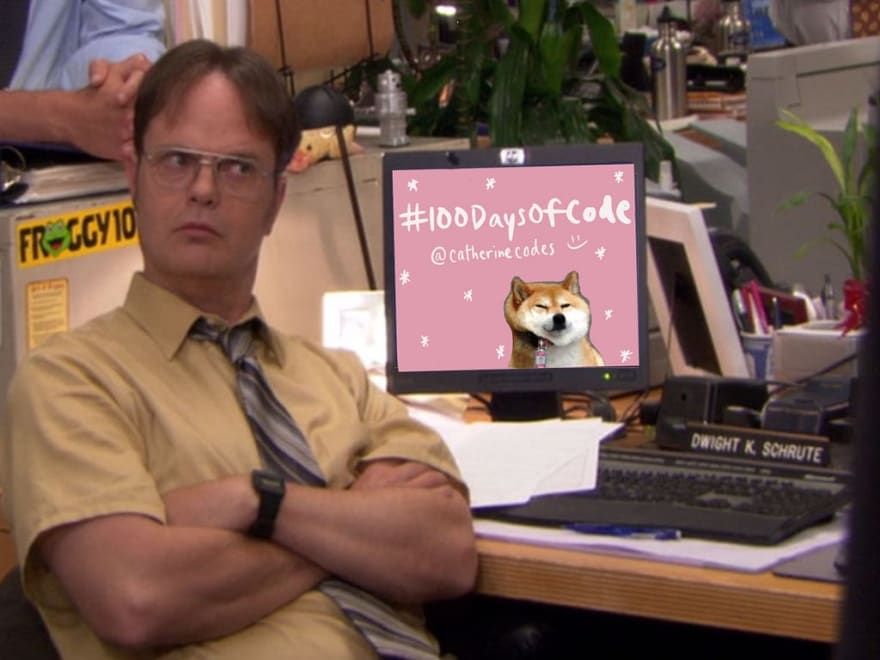 I started the #100DaysOfCode challenge on January 1st, 2019. Learn more about this challenge here. Although I already started the challenge yesterday, I thought I'd write my first Medium blog post about my goals for this challenge (also because I haven't blogged in a long time).
Allow Me To (Re-)Introduce Myself
No I have not introduced myself before as this is my very first post but shoutout to the readers that got the reference (haven't listened to that song in ages). Anyways, I am a senior computer science student who is interested in a multitude of topics. Honestly I have not delved deep (or semi-deep) into many of these topics so I want to start doing that now! I interned at a start-up and also at a big company so I have some experience, which I am very thankful for. I recently found out about this thing called "impostor syndrome" through a blog post or a YouTube video. As I was learning about it, the first thought that came to my mind was "Wow! There is actually a term for what I have been feeling for the past couple of years!". I may write a blog post about my experience with impostor syndrome in the future but here is a post about it by David Walsh and here is Dan Abramov's post on his experience.
I really do enjoy coding and learning new things. Although I do have enough knowledge to hack together something that works, I have a ton of knowledge gaps. That is why I will be doing this challenge! I want to fill in these knowledge gaps, gain understanding about a variety of topics, and be more confident in my skills.
Goals
Finish the "Javascript Algorithms and Data Structures Certification" on FreeCodeCamp.
Read the YDKJS series by Kyle Simpson. I've used this book as a reference during one of my internships and liked the way the material was presented.
Do some CTCI (probably at least one exercise per day).
In my original Twitter post about starting #100DaysOfCode, I mentioned that I want to learn a JS framework. That will most likely not happen during my first round of this challenge as I want to achieve intermediate knowledge of JS before I properly learn a framework.
Let's Go!
If you are also doing this challenge, learning to code, or just want to chat, let's be friends! Hit me up on Twitter @catherinecodes. I would love to meet new people in this industry and learn more about your coding journey!
Classic DEV Post from Nov 22 '19