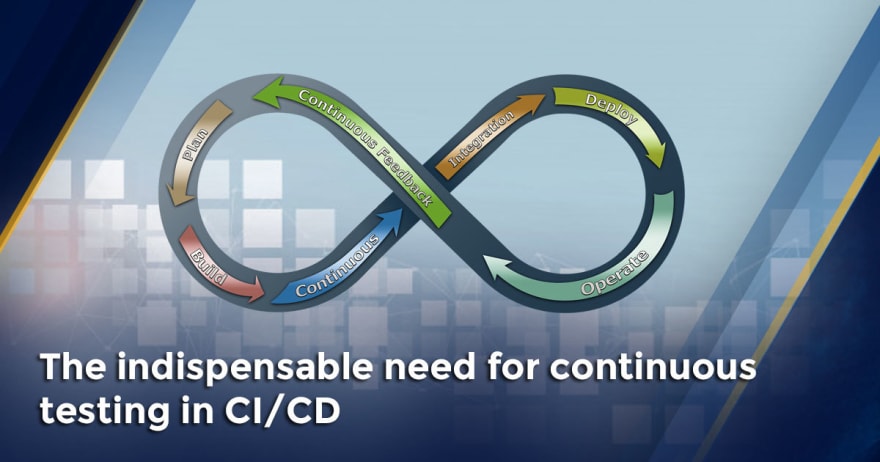 The digitally savvy users of today do not settle for any 'below-par' product and want the very best, combining the latest technologies, features, functionalities but at a cost-effective rate. For enterprises, this ever-increasing customer demand for better products has put them in a bind. On the one hand, they need to enhance the quality of their software products continuously by incorporating better features and bug fixes, while on the other they need to do so without increasing the price of the product. This has led them to adopt the Agile-DevOps methodology and achieve a quick rollout of quality products within fast turnarounds. The practice of continuous testing is part of this culture that entails producing daily or even hourly software updates. Since speed cannot be sacrificed at the altar of CI/CD, enterprises have gone for a continuous test automation framework. However, notwithstanding the changing customer preferences of being less tolerant towards glitches while expecting faster updates and fixes, building a continuous integration testing pipeline can be challenging.
What is continuous testing?
It is the process of testing the features and functionalities of an application throughout the development cycle to check whether they match the expected outcomes. Continuous testing takes place at every stage of the software development process – writing, building, or executing the code. Since tracking code testing at every level manually is not feasible, continuous test automation is used. As a result, bugs are identified and fixed early in the SDLC and the final product is delivered shorn of any quality issues. Also, it reduces the cost of any rework, which would have to be done post-delivery should there be any bugs found in the product. However, not every test can be automated. A continuous testing pipeline is about the following:
Identifying and fixing bugs very early in the release pipeline
Testing the application at various stages continuously before its final deployment
Test the application across devices and environments Why use continuous testing in the first place?
In an Agile-DevOps led build scenario Continuous Integration (CI) and Continuous Delivery (CD) are the two outcomes. So, to achieve CI/CD, testers need to execute continuous integration testing for two reasons:
To fix bugs early during development and integration thereby saving time and cost of rework after deployment.
To reduce the chances of the application having quality and security issues later.
In a competitive business environment where the need to develop fast quality builds within shorter cycles is intense, setting up an automation based continuous testing framework helps.
Benefits of using automation based continuous testing framework
An automated test solution can offer myriad benefits when compared to manual testing. The use cases may include unit testing, API testing, and component testing, among others. The other benefits of an automated continuous testing framework include:
Speed: Test automation tools can speed up the testing process, enabling developers and testers to fix glitches in real-time during the SDLC. With the increased speed of testing, the time of development and deployment of software application reduces considerably.

Consistency: If test requirements like quality and security are added to the use cases, they can be enforced on every build. This creates consistency in testing and faster identification and fixing of glitches.

Scale: Scaling up the test requirement is achieved easily by adding more test cases instead of testers.

Early bug detection: Bugs are likely to be a part of any build process. However, these can be minimized or eliminated early by implementing an effective automated test script. Moreover, the QA team can function effectively if the builds are stable and free of bugs.

Greater transparency: The development and testing teams can get a clear idea of the presence of glitches and their expected impact. They can understand the nature and cause of glitches and decide on the course of action to improve the efficiency of the build.
Further, executing a continuous testing strategy for a CI/CD pipeline requires an easy to integrate application testing tool with the build.
Conclusion
Any software development project involves multiple developers working on shared codes. To ensure the codes are seamlessly integrated with the build without passing on their inherent glitches, a continuous testing pipeline should be set up. This ensures early detection of glitches and renders the software application compliant with quality standards and customer expectations.