Episode 086 – Rochelle Valdez – is a graduate of the Hack Reactor coding bootcamp which is the same bootcamp that I attended. She worked as a Cloud Engineer at Google. Today's episode is another in our series focusing on the interview process for the big 3 tech companies – Amazon, Google and Facebook. Rochelle will be talking about her interview process that she went through to get a job at Google.
How Being Bad at Coding Led Rochelle Valdez to Work as a Cloud Developer at Google.
Play time – people learn through engagement or games. So, use this approach when trying to learn something new.
Mock interviews – use humans to prepare for the interview.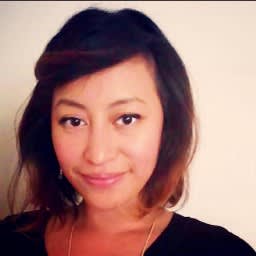 Rochelle is an obsessive learner with an infinite curiosity for improving human experience through technology. She enjoys rock climbing, swimming, and teaching fundamental and advanced Javascript to aspiring developers.