We are releasing our real-time feedback tool that checks code in Python notebooks, directly in the browser. Available as a Chrome Extension, it checks code in Python notebooks as developers write code and surface issues directly in the developer environment.
Our plugin surfaces semantic issues in your Python code. In the example above, it detects invalid file mode being used to open the file as well as dictionary key issues. Our plugin is powered by multiple open-source tools (such as Pylint or Bandit) that surface common errors Python programmers do. By using our plugin, you not only ensure that your code adheres to good coding practices and but also detect bugs in seconds as you write code in your browser.
After lots of interviews with developers, one thing that stood out was: "When it comes to reviewing the code, by the time the code hits GitHub is already too late" why? because imagine programming for 3 to 4 hours, only to be told part of your code next to be fixed. So we started working on a faster more effective way to review your code, one that catches the bug when you write it, so it's easier for you to fix.
How to install our Chrome extension
The extension asks for access to the page you view and the ability to modify it in order to surface all the issues. Note that according to our privacy policy, your code is never stored or used for any other purpose than simply analyzing the code. The code of our Chrome extension is publicly available on GitHub and is reviewed by our community.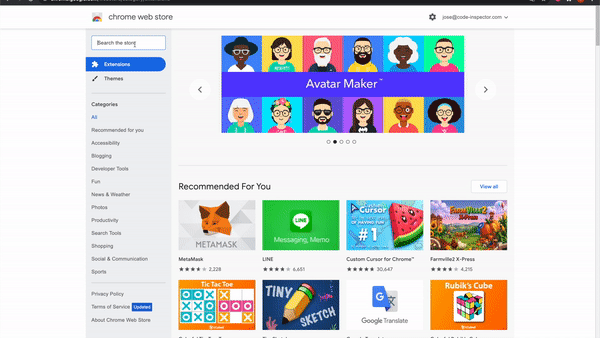 What to expect in the future
This first version of our Chrome extension checks Python notebooks. In future versions, we plan to add support for Google Colab and other platforms that allows developers to write code directly in their browser.
If you have any questions or requests, you can contact us directly on our Slack channel or file a bug or feature request directly on GitHub.
Important Resources