2019 has been an amazing year for Daily and its community — thank you all for being a part of it! ❤️
This year, we did a major revamp of our extension, took new initiatives to get in touch with our community, and achieved some great milestones. We are working on some great initiatives and can't wait to share it with y'all. Super excited for 2020! 🤞
🎯 We are entering in 2020 with a vision to make your experience at Daily better, safer, and faster than ever with more amazing content. We will continue to help developers stay productive by delivering all the new development news right in their new tab.
Below are a few highlights of all the amazing things we have achieved in 2019.
🚀 Daily 2.0
The key highlight of 2019 was the launch of the Daily 2.0. In April 2019, we launched a completely revamped version of Daily. It was improved in every domain — user experience, performance, codebase, and security. 💯
It's the current live version of Daily used by you all. We are working constantly to improve it and make it better for you. There has been a total of 35+ releases of this version alone this year.
We also wrote in detail about the launch of Daily 2.0 in our blog post. Check out to learn more.
🎰 Daily in Numbers
In terms of growth, 2019 has been an incredible year. We observed five times growth in our user base, saw an exponential increase in user activities and received a good amount of feedback from our users. We also added some great new sources of news at Daily, some of which were requested by you.
Daily is currently helping 36,000+ users to stay up-to-date with development news. In 2019, we served around 85,000 posts to the users via Daily. Apart from that it currently rocks the following numbers:
📰 Total 180+ unique news sources
📯 Total 8k+ posts served every month
😲 Total 190k+ unique clicks on posts every month
🔖 Total 16k+ bookmarks every month
As mentioned earlier, we also received a good amount of feedback from our users in 2019 on various platforms. It included GitHub, Chrome Store, Firefox Addon, ProductHunt, Twitter, Facebook, and Emails. Our current ratings for extensions are listed below:
⭐ 4.8 Ratings on Chrome Store based on 455 reviews
🦊 4.7 Ratings on Firefox Addon based on 50 reviews
🎖Featured on Chrome Store
The most amazing moment for Daily in 2019 was getting featured on the Chrome Store. We were featured on Chrome Store in October 2019. We feel humble and owe it to our users.
🌳 Open Source
Another major step that we took in 2019 was going completely open source. As of July 2019, all of our applications and architecture details are open source and available on GitHub. We also open-sourced our design guidelines in the form of a storybook. 🤞
We received an overwhelming response on our GitHub repository. We revamped our GitHub documentation, added new issue templates, and introduced new tags for managing the issues. 🎖️
Below are some of the stats from showing activity at our GitHub repositories:
💡 Total Issues: 110
🏗️ Total Pull Requests: 169
👨‍💻 Total Contributors: 35+

Core Contributors: 11
Others: 25+
🎨 Personalization
Personalization is another area where we significantly improved this year. We tried our best to provide customization features while keeping a consistent user experience.
For this purpose, we introduced the layout settings section on top. Where you can choose between light & dark mode, list & card layout, different spacing options, and much more.
In 2019, we also introduced a mechanism to receive feedback on individual posts. Users can now report a broken link, mark inappropriate content, and even hide a particular post. The report feature is available both in card and list layouts and can be accessed via three dots appearing on the item.
🛡 Security — OAuth 2.0 Upgrade
A major step we took this year was to upgrade our authentication system to follow the OAuth 2.0 Proof Key for Code Exchange (PKCE) standard. We take your security at Daily very seriously. With this new authentication flow, Daily is now more secure than ever.
We also took steps to reduce the risk of XSS attacks and others. So you can continue using one of the best dev news curators safely. We wrote in detail about this, if you are interested, you can read it here.
🔍 Searching and Sorting
One of the most awaited features that we introduced in the Daily this year was Sorting and Sorting. Users can now perform a lookup in Daily and sort data by popularity or publish time.
⚡️ The super fast search is powered by Algolia can be used to lookup any content in the database of Daily in a split second. Popularity sorts the content based on pageviews while Recent sorts the content based on the publish time.
We also wrote a detailed blog post about it. If you are interested, you can read it here.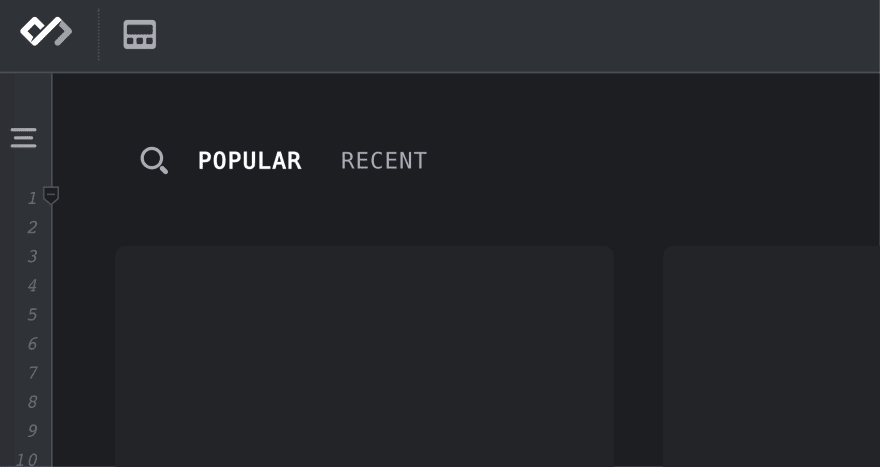 📈 2019 Trends at Daily
This section contains information about the trends at Daily. You can get an idea of what developers like and look for Daily.
🏷 Top 5 Tags by Popularity
JavaScript
Development
WebDev
React
Tech
📯 Top 5 Posts by Popularity
🗞 Top 5 News Sources
🔝 Top 5 Selected Tags (by Users)
JavaScript
WebDev
Development
Tech
Personal Development
Some of what you prefer while using Daily.
👤 User Preferences
List vs Grid Mode

7.37% list mode
92.63% card mode

Spaciness

1.62% roomy
2.01% cozy
96.36% eco

Theme

9.23% light mode
90.77% dark mode
🙌 Off to 2020!
That was a complete wrap of all the things we were able to achieve with your help in 2019. We are super excited for 2020 and can't wait to share all the cool stuff we are working on. We are busy making your experience at Daily better than ever.
Till then, don't forget to follow us on your favorite social media platforms — Twitter, Facebook, and Instagram, we are everywhere. Stay tuned for all the latest news!