Podcast: PWAs Powered by Web Components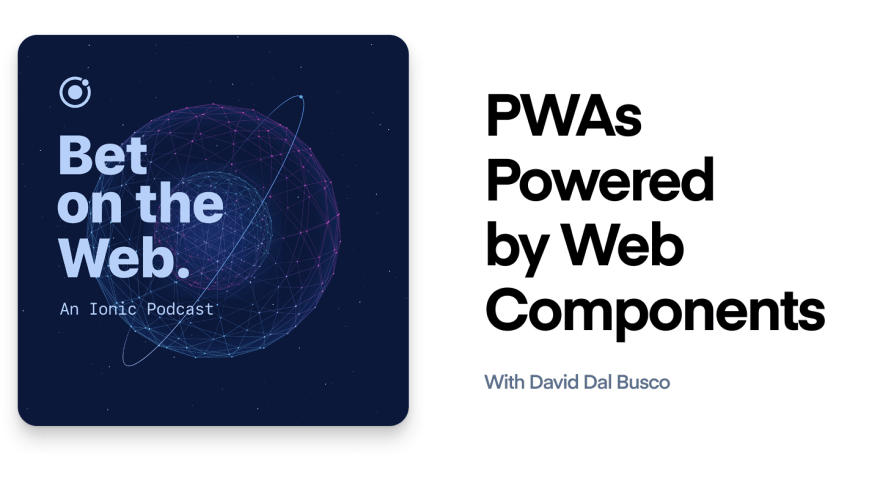 I just discovered the existence of the hashtag #podcast on DEV and as I had this week the incredible opportunity and honor to to be invited by Ionic to participate to the new episode of their show "Bet on the Web", I thought about sharing it in a brief blog post.
In this episode, I joined Matt Netkow and Mike Hartington from Ionic to discuss how I used Stencil-based web components to power our Progressive Web App DeckDeckGo, an open source PWA presentation creator.
We chit chatted about many other subjects related to the web too, like for example my current favorite stack for my clients' projects (spoiler alert: Ionic, Angular and Google Firebase), design systems or even where do app frameworks like Angular fit in with regards to web components.
When I think about it, it's still a bit crazy for me to have had such an opportunity. I never recorded any technical podcasts before. I mean why would someone listen "to me" speak about tech on a podcast for 30 minutes? That's crazy and super duper awesome in the same time 😊
If you would like to make that a bit more unbelievable for me, well then, here's the URL to the podcast:
https://betontheweb.ionicframework.com/episodes/pwas-powered-by-web-components-with-david-dal-busco
To infinity and beyond 🚀
David
P.S.: Worth of notice, we may have recorded the podcast before Nicolas Mattia joined me in DeckDeckGo respectively before we decided to turn the libraries and starter kits for developers into an upcoming full open source web editor and platform for presentations.
If you are curious about how that happened, I tried to told that story in a small blog post I wrote in a plane between Lisboa and Zürich called "We are developing an open source editor for presentations" 😉
Classic DEV Post from Feb 14