The Ecommerce sector is at its peak this time; every day, a new business is joining this space. During the COVID-19 recession, eCommerce is the only business vertical that has recovered swiftly. Online shopping is thriving as a major trend among people attracting both small and large businesses to invest in eCommerce store development.
Surely, you, too, would be thinking about creating an eCommerce store, but so many questions would be making you anxious. But! Surely you must be wondering which programming language is best for creating an eCommerce website.
So, in this blog post, we would take a brief look at the top programming languages being used to develop an eCommerce store. Before that, let's take a glance at some statistics that make eCommerce store development essential for businesses in 2021.
By the end of 2021, there will be 2.14 billion global digital buyers.
It is estimated that eCommerce sales are expected to account for 18.1 percent of retail sales in 2021.
81% of consumers do online research before buying any product online.
58% of people stop purchasing with the companies due to poor customer experience.
52% of online stores already are having omnichannel capabilities.
From the above stats, it is clear that eCommerce application development is a prominent trend among people. And! There are a number of practices taking place under the umbrella of eCommerce development.
But! The major role is played by programming languages in eCommerce development. So, let's learn about some programming languages in eCommerce development.
JavaScript

Who doesn't know about the amazingness of JavaScript usage in web application development? It is a dynamic and highly versatile programming language being used by developers all around the world in both web and mobile application development.
As per StackOverflow research 2019, 67.8% of developers used JavaScript technology in application development. It is a great share and shows how JavaScript is being used in eCommerce development.
Actually, for eCommerce site building, JavaScript has become the most popular and best programming language. Its peculiarity can't be gauged easily, but it is admired as it enables your application platform to do things feasibly and with great efficiency. Using this technology, you can develop any module and any feature with ease.
The most incredible aspect is that each browser supports JavaScript, and it can be used for both back-end and front-end eCommerce application development. It includes a number of libraries and modules that allow you to create almost any feature.
JavaScript is one of the few languages that are widely accepted by web browsers. It is convenient to develop an eCommerce application with this programming language as it allows you to make remarkable user experiences from scratch. To leverage its potential, you need to acquire javascript app development services from experienced and skilled developers.
Why Use JavaScript?
JS provides great speed to the application as it can run immediately within the client-side browser. If there are no outside resources, JS code is unhindered by network calls to the server.

JS coding is relatively simple both to learn and to implement.
It is highly compatible and interoperable with other languages and can be implemented everywhere.

JS is a client-side language, and it decreases the demand for a website server.
PHP
PHP is another incredible programming language that is creating a frenzy among developers. PHP is a widely used tech language that has made web development quite easy. There are approx 6 million PHP developers worldwide, which makes it a widely-used programming language.
Being a server-side and greatly adopted programming language, the eCommerce web developers are also leveraging the potential of PHP. Magento is the biggest example of an eCommerce platform based on PHP. It is a highly scalable language, which is also easy-to-learn and used as a functional-oriented format.
With PHP, coding is different, and it needs time to be aware of it. This language has a higher potential to enable seamless development and the creation of highly scalable web development cycles. If you want to create complex features on your eCommerce website, you can hire PHP developers to extract the most out of the PHP language. Moreover, the development using PHP is cost-effective in comparison to other languages.
Why Use PHP?
It is open-source and easy to download anywhere, and readily available for web application development.
Platform independent and loads easily. It also connects with the database faster and is mainly used due to its faster loading time in a slow network.
It is highly stable and is provided by continuous support and updated versions.
It allows you to reuse code and reduce the length of codes for sophisticated structures.
HTML
Who doesn't know the significance of HTML in web application development? It is the basic language to write any web page. It allows you to format the look and appearance of the web page, including text, images, heading, page layouts, links, and each element on the webpage.
Its basic function is to enable the creation of web page layout and web structure. Since it is a basic programming language in web development, the significance of this language in eCommerce application development is prominent. HTML is a dynamic programming language that enables developers to create attractive web pages with minimal coding.
Developers use HTML to create points for their website and begin static page development for web development. You can call it language to create a skeleton of the webpage to enable functioning with the other features of the page.
Why Use HTML?
All browsers support HTML today, and more than browsers, it is supported by every other programming language available out there.
HTML is both easy to use and simple to understand. Web development agencies, freelancers, and developers are all familiar with HTML.
The syntax of XML is similar to HTML; thus, XML is largely used for data storing. In short, this allows you to work without hassle between the two.
It is Free to use, and most web development tools and IDEs support HTML.
Java
Java is one of the most reliable programming languages available for eCommerce development. It is most powerful and robust to make highly productive eCommerce web solutions. It is a server-side coding language that enables you to develop large-scale projects with each.
It also offers higher compatibility with the number of versatile and functional websites to operate with multiplatform. It is one of the most effective and powerful tools that enable active website development. Being a class-based and object-oriented language, that is used greatly by web development teams to craft an innovative solution.
Java has the potential to perform the entire web browser task and define its versatility for creating an eCommerce website. Java promotes an integrated ecosystem for web development which makes it efficient and easy to get work done.
The major advantage of Java is easy debugging that allows developers to identify and resolve errors. Moreover, the development cycle with Java is efficient and quick, and you can outsource java development to secure an e-commerce solution.
Why Choose Java?
Java is simple to write, use, compile, debug, and less complicated than a number of programming languages.
It permits the reuse of code and enables the creation of the standard program. It is the potential to perform many tasks at the same time.
Java code can run on any machine, and you don't need to install any special software; only JVM is required.
Complete absence of explicit pointer and presence of security manager that promotes the access of classes.
Python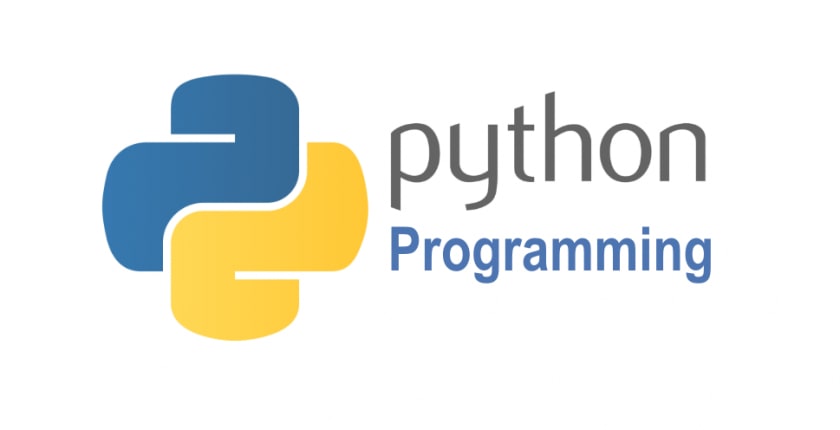 Python is another significant and useful programming language with a number of right things on its cap. When you implement Python for eCommerce development, it allows you to do everything with reflection and efficiency.
It ranks the index of best programming language, and it's one of the most popular languages. Developers find it greatly suitable for eCommerce application development as it completely focuses on the efficiency and readability factor.
With the understanding of the Python language, then you will feel that the task of eCommerce website development is the simplest and easiest. It is also fast to learn, and you can easily make a great product in a few days. Moreover, you can connect with python developers in India to secure incredible eCommerce solutions.
The Python language is a high-level programming language that supports the creation of complex and large-scale websites, such as e-commerce. Of course, this allows developers to quickly showcase their ideas with limited costs and bring them to fruition. It provides extensive library support so that developers can build complex and large websites in the least amount of time. In addition, Python is able to run in multiple systems.
Why Choose Python?
It is highly concentrated on code readability. Moreover, it is versatile, easy to use, neat and well-structured.
Python's greatest potential is flexibility and a mild learning curve. It is feature-rich, dynamically typed, and enables faster development.
Python is available for Free, and you can write codes in minutes. Everything is hassle-free.
Python allows you to use its rich set of libraries for anything you can imagine, such as game development, machine learning, or web development.
Ruby on Rails
A large number of start-up or e-commerce entrepreneurs build their websites using the Ruby language. It is the 12th most commonly used coding language for developing eCommerce websites. Its main reason for its popularity is its flexibility and efficiency in developing complex websites. For example, there are Bloomberg, Dribble, AirBnB, etc. If you need effective eCommerce websites with lots of customization options and huge traffic flow, Ruby is by far the most popular programming language.
It is a high-level coding language used to develop applications and websites. Rails refer to a framework developed using Ruby and Ruby on Rails. Building your eCommerce website quickly is a popular choice. Its performance may not be as approved as the giants, but if you are looking for a custom eCommerce repository that can handle traffic efficiently, then you must hire ruby on rails developer.
Why Choose Ruby On Rails?
Ruby on Rails is free and easy to work for the developer. You can easily maintain your website without spending more money on performance, scalability, and more.
It is based on MVC architecture and centralizes business logic, and sets the rules for the manipulation of data.
It allows you to make changes in existing code and is very flexible for future modification on your site.
It offers higher security and is implemented with a number of security measures within the framework. Moreover, it provides for a secure development lifecycle.
Wrapping Up
These are major programming languages used in eCommerce application development. You can choose any of these languages to bring your eCommerce store idea into digital reality.
Moreover, you need to consult with a deft software outsourcing company like ValueCoders that can understand your application concept and deliver a viable product.