On 29 July celebrates Sysadmin Appreciation Day. Every organization has a specialist who can fix a computer, set up the right software and get a new employee into the corporate e-mail system. Of course, a system administrator does more than that, but that is how most people who are not in the IT world perceive it.
This article is a small gift to any system administrator on their day. I'm going to write about useful tools and services that will help you in your work, and at the same time tell the general public about the complex job of a technician who is responsible for technical and computer security in any company.
Best Software For Sysadmins
Powershell
The cross-platform task automation tool Powershell is one of the important sysadmin tools. It allows you to automate tasks such as OS management using scripts. Powershell consists of a command-line shell, a scripting language, and a configuration management structure. The script analyzer automatically analyses and optimizes your scripts for maximum performance.
Another important tool for any system administrator is the remote access software. It allows a network admin to provide remote support to any employee without having to come into the office and set up everything they need. All you have to do is connect to his computer and set up what you need.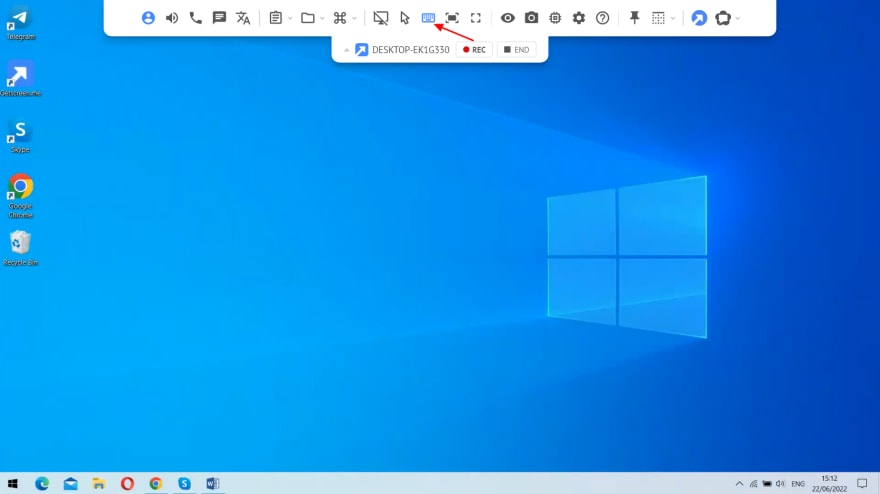 The browser-based remote access solution Getscreen.me provides both permanent access to computers and a quick support function — you can connect via a one-time link without installing anything. It has everything you need for remote access: file and message sharing, session recording, screenshot taking, automatic translation and much more. If your organization has several system administrators and a large staff, you can use Team mode and quickly distribute the workload among technical staff.
LastPass
Any sysadmin has to deal with numerous passwords. It is therefore very important that they are stored in one safe place that only he/she will have access to. Among network administrator tools that generate passwords, the best known and most secure is Lastpass. It allows you to store passwords, addresses, credit cards, and other data. Everything you save on one device is instantly synchronized on all your other devices. The service allows you to generate strong passwords and store them completely securely.
Zabbix
A monitoring system is mandatory among sysadmin tools. Zabbix is one of the most popular office management systems that allow the collection of all necessary data from various devices. Zabbix is monitoring:
network;
servers and computers;
databases;
applications and devices.
Zabbix system requirements depend on how much and what kind of information needs to be analyzed. The system works with Linux and other operating systems. Additional features of the system include setting a custom interval for each metric, error searching, warning of problems with a particular device and much more.
FileZilla
Every sys ops regularly deal with files, folders and FTP protocols. FileZilla is one of the best software for sysadmins which allows you to quickly share files and folders, manage your server and use a manager in the client. It is an alternative to the more popular TotalCommander, but has the advantage that FileZilla works with FTP, so it is more secure.
Process Monitor
It is important for every network administrator to monitor the condition of computers and servers in order to respond quickly to breakdowns. The Process Monitor software in your operating system can help with this. In transaction logging mode, it allows you to monitor the activity of processes in relation to OS subsystems such as the file system, registry and network. Allows you to estimate the amount of CPU time consumed by threads within processes.
Process Monitor performs real-time monitoring for the following classes of events:
File system: creating, closing, deleting file system items.
Registry: Create, read and write registry entries.
Network: Establish a connection, transfer data, close a connection.
Profiling: a special class of events recorded for the purpose of tracking the amount of CPU time spent by each process.
The Process Monitor can also answer the question of what activity a process is doing on the system.
Wireshark
Another of the most useful tools for system administrators. Wireshark is used to analyze network traffic and capture files. Allows real-time reading of data, and works on all operating systems. It can also be used to monitor a specific session between the user's computer and the server.
In this article I have only covered a few of the best sysadmin tools, in fact there are many more. Of course, each of them needs to be described in more detail, so if you use any of these services in your work, you can write your opinion in the comments.