The mobile gaming industry is worth over $70 billion and boasts of nearly a million games across various app stores. The gaming industry has come along way from its analog days with simple interfaces and a few functions.
For mobile games app development, there are a number of options available that can be considered while undertaking mobile games app development. We have identified few Game Engines that can be considered as feature rich and primary choice as compared to others. Unity3D and Unreal Engine are the only 2 Game Engines which provide nearly all the tools needed for mobile games development. The choice between the two depends on the specificity of your gaming app requirements.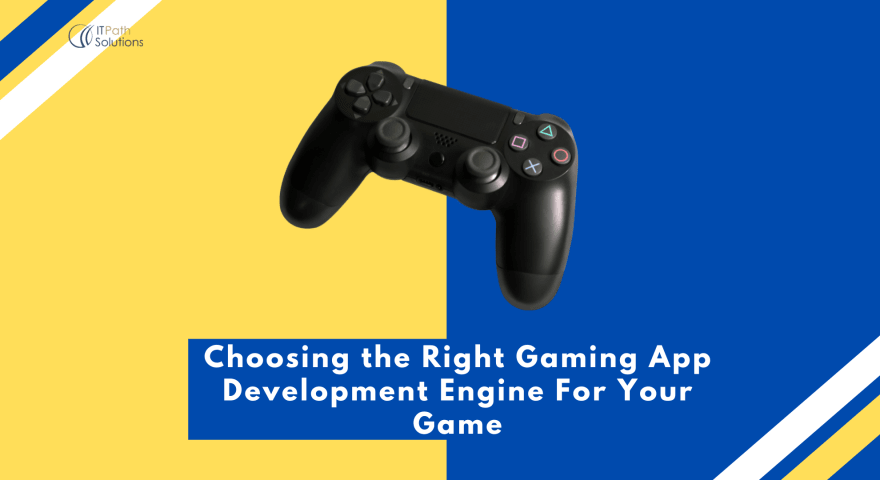 A few basic points that can be pondered upon first to decide the gaming app development environment. Here they are:
Do You Want a 2D, 3D or 2.5D game?
Do You Want your Game to support HQ graphics?
Who will be the end user for this game? How will it be launched and promoted?
Deliberating on these three questions can provide some clarity on the final engine for your gaming app development.
Programming Language
The Unreal Engine uses C++ language and Unity3D Engine uses C# language. Which will require the necessary development expertise as per the language.
Assets Store
All engines have ready-to-use 3D models of characters, animations, environments, and sound as well as particle systems. Unity3D offers a large amount of Assets including animations, GUI generations to extensions of AI Control and framework named ORK for creating RPGs. Hence Unity seems a slightly better option for this factor.
Platform
Ideally the game apps would be device independent and cross platform but its not always possible to develop a cross platform game so you should have an idea about the platform your user will be using and develop your game for that platform first and then add other platforms as per user demand.
Virtual Reality & Augmented Reality
For VR and AR enabled games, you need to consider the end user and the device he/she will be using.
For Mobile VR Development: Go with Unity Engine
For PC/Console Development: Go with Unity or Unreal engine, both are leading the industry with their respective features.
Unity is compatible and optimized for a large number of hardware platforms and performs comparatively well on mobile devices. Unity also provides cross platform development features so you don't have to build separately for each devices. Also, it provides a lot of DIIs for every level of skills.
So, if you want huge audience with fast responsive VR, AR application then Unity will be the best solution for you.
Whereas Unreal is optimized largely towards desktop platforms and their requirements.
Read More:
https://www.itpathsolutions.com/choosing-the-right-gaming-app-development-engine-for-your-game/