After realising that Reddit was a massive help in finding the right WordPress hoster, I decided to do the same for my next VPN client.
So, if you're looking to update your VPN provider, here's the definite VPN Reddit recommendation list for 2021.
Oh and we're also going the explore the best option for a free VPN according to Reddit.
What VPN does Reddit recommend?
Here are Reddit's best VPN recommendations upfront: Windscribe, Mullvad, Surfshark and NordVPN
| VPN | PRICE | BEST FOR |
| --- | --- | --- |
| Windscribe | $9.00 | Best for Free VPN |
| Mullvad | $5.00 | Best Budget VPN |
| Surfshark | $12.95 | Best Premium VPN |
| NordVPN | $11.95 | Best for Gaming & Movies |
---
Using Reddit to decide
I always start by searching through different Reddit posts. Then I try to find similarities.
Is there any particular VPN provider that is being recommended everywhere? How many upvotes does the answer have and what are some other things to watch out for while choosing a VPN?
That is how I use Reddit to decide. But first let's check out, why you even should use a VPN.
Why should you use a VPN in 2021
One of the biggest reasons to use a VPN is the security of your private data. A good VPN can basically prevent your private data from being stolen.
Essentially the most effective method to protect your privacy is to simply use a VPN client pretty much all the time. However, choosing a VPN for your needs isn't easy, there is a lot of to be aware of when doing so. That's the reason I've created this VPN article.
A few arguments for a VPN Network
You might not realize how much of your confidential data is actually available online in the first place. And I don't mean the things we publish on our social media accounts.
Every day we leave our digital footprint on tons of websites. The result is that our browsing habits can be pretty much identified through this behaviour.
A lot of people are aware of that and they are looking for ways to hide these tracks. One way to do this is to use a free VPN client. The downside is with some VPN clients you can't be really sure if they don't sell your data.
The good news?
There are still very good VPN's clients that you can use for free. One of which is Windscribe which I've found through Reddit.
According to Reddit, Windscribe actually is pretty much the best free VPN to use in 2021. But more on that later.
What Is a VPN - ELI5?
In ELI5 (Explain me like I'm five) terms, a VPN is basically an encrypted and secure tunnel. You leave and get all your data from this encrypted tunnel.
Of your there is more to a VPN, but I find this to be the most ELI5 answer to come up with.
Who else needs a VPN?
Besides us Devs and day-to-day users, a lot of journalists need to use a VPN to bypass censorship. To be on the safe side an VPN is sometimes the only way to go.
What to look out for when using a VPN, according to Reddit.
There are many different posts about VPN's.
However, I've found this particular post which is really an in-depth guide about how a VPN works and which one to choose.
So, if you really want to go in-depth, I recommend reading it. Things like protocols, Logging, GEO-Blocking, or Encryption are things that most of us, might not be familiar with.
If you want a td-dr, I'll explain everything very briefly:
Basically, when choosing the right VPN, you should take precautions and first and foremost look up the VPN provider in terms of:
GEO-Blocking
How they value your privacy
Do they keep logs?
Communication
Payments
Encryption
Let's check these out one-by-one:
GEO-Blocking
Geo-blocking is the process of restricting access to websites according to their location. One perfect example is movie streaming. You'll get to watch different movies on Netflix when in the US than in Japan.
If this is important to you, make sure to check out the GEO.Blocking terms of your VPN client.
Keeping Logs/Privacy
A VPN in the most simple form looks like this:
There are some VPNs that are keeping logs of this particular connection. They basically save your behaviour in the VPN tunnel. You're still on the safe side when using this tunnel, but your behaviour is being saved. Which is something you don't want.
After all, what's the point in using a VPN when they keep all your data.
The good news?
Reddit wouldn't recommend any VPN client who doesn't take care of your privacy. So all the VPN's in this list are good to go in terms of privacy. Just check one the most recent answer as of November 2021:
You see?
The first things this users mentions is that this VPN providers doesn't keep any logs.
Payments
Now this is something not everyone cares about but for those of you who do. If you pay for your VPN client, your payment details can identify you as a user.
A few reasons why you shouldn't be worried about this:
Your ISP provider also knows your payment details.
Your ISP provider also knows that you're using a VPN.
Your Payment Details won't connect you to anything you do within the VPN connect.
So, the important thing are not your payment details but data-encryption.
(Here's a Redditor who explains it pretty good)[https://www.reddit.com/r/VPN/comments/99dev6/payment_method/], if you want to read more about that.
But now, let's finally check which ones are good.
The best VPN according to Reddit in 2021
After reading through all the posts, these are the ones that are being mentioned everywhere.
Look for yourself:
All these three have good ratings in terms of privacy, speed, logs, and communication. I think it's safe to say that in 2021, these are top-notch.
Let' check them out one-by-one
Windscribe VPN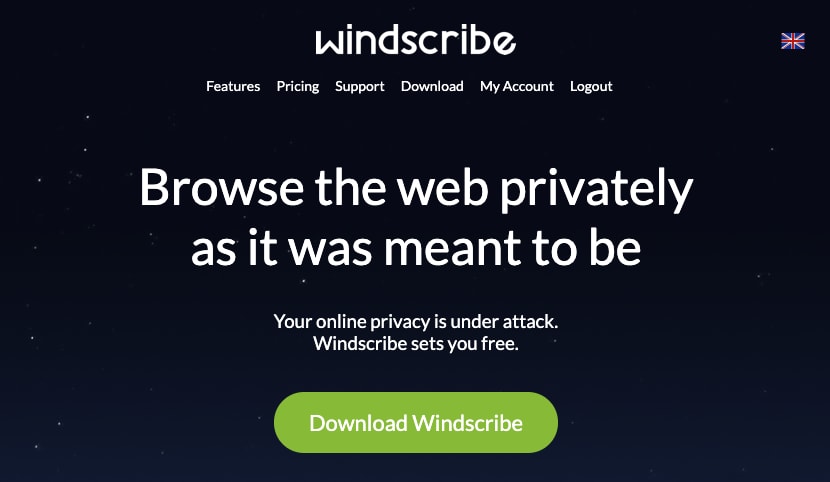 Windscribe has a nice user interface and you can choose your plan yearly or monthly.
If you pick up monthly, you'll pay $9 per month. Yearly, it's $4.08. Pretty cheap IMO.
Let's compare their prices to the other ones.
Mullvad VPN
Mullvad is $5 per month and Surfshark is $12.95. So in terms of pricing Mullvad is pretty similar to Windscribe.
Surfshark VPN
Surfshark is a little bit pricey. In exchange, they offer a kill-switch which is an awesome feature.
Imagine you're online with a VPN, then suddenly your connection break. Surfshark will keep you disconnected from the internet until the VPN is back in place.
This way you won't stop having a safe connection at all.
Surfshark also offers "clean web", which means you won't get any malware or ads while browsing. There are browser-addons for that, but I still think it's a nice feature.
Also, Surfshark has a very good rating on Trustpilot.
NordVPN
NordVPN is another VPN provider that is being recommended a lot on Reddit.
Look at this Reddit review:
and this
NordVPN is pretty popular in my opinion. You'll hear the name a lot.
They're being recommended by a lot of HUGE companies on their website.
Now it's up to you
I think if you want to get something more premium, try Surfshark or Nordvpn. Other than that, Mullvad and Windscribe are the way to go.