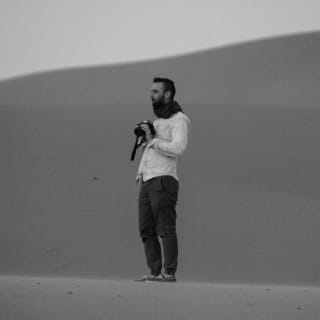 Michael Boland
I'm an anthropologist turned designer turned full-stack Node.js developer interested in the intermingling of communities and technology.
work
Software Engineer at Fastpath, Inc.
location
Des Moines, Iowa
education
MA, University of Brighton
Sketch, InVision, Figma, Adobe Creative Suite
HTML5, CSS3, jQuery, Javascript, TypeScript
React/Redux, Angular.js, Angular 6
Vue.js, Next.js, Linux (Raspberry Pi & Ubuntu), Unity
Dreaming up a community/serendipity producing app that takes digital addiction and Dunbar's Number into consideration.
Blockchain Tech projects - specifically regarding Education, unBanking, HealthTech, and other civic and social issues.
Practice building backends/APIs, contributing to open-source projects, code-reviewing and being code-reviewed, database skills, CSS tricks, and catching up to speed with all the happenings in React, Angular, and Vue.
0 Posts Published
0 Comments Written
2 Tags Followed