Header Image Credits: Marianne Harrison
Do you have an idea that you want to share the result right away with a friend without having to create a repository on github? You can use Google Drive to do that.
This only works for static and very basic projects but it´s very handy sometimes! In this article I will show you how!
For this, you should already have a project, with an index.html file. The index.html file is the one that will be served when someone wants to access your website.
1) In your Google drive, drop the website folder in the root or click "New" and add the folder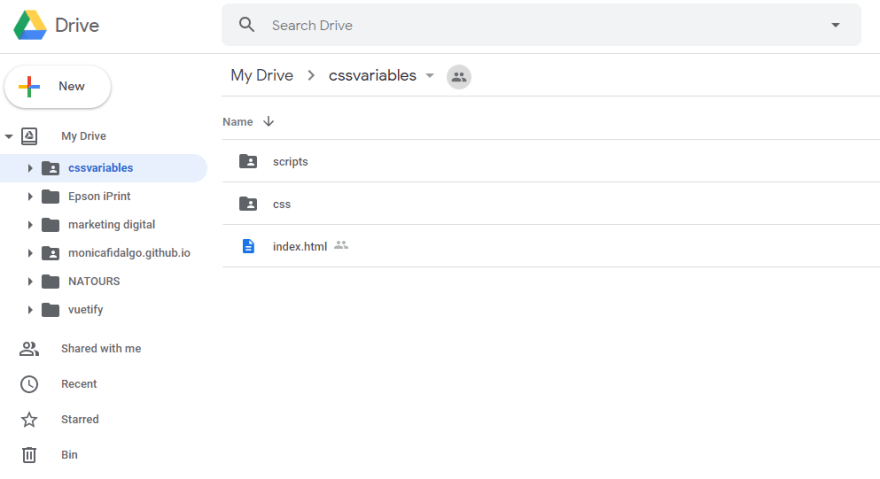 2) Then right click on the folder and click the "Share" option
3) In this popup click on the "Advanced" link
4) In the "Who has access" click change and change to "Public on the web - Anyone on the Internet can find and view"
5) Now, open a new tab in your browser and type drv.tw
6) Select Google Drive
7) Sign in with the email associated with the Google Drive account where you uploaded your website files
8) Click allow
9) Click on the link in your admin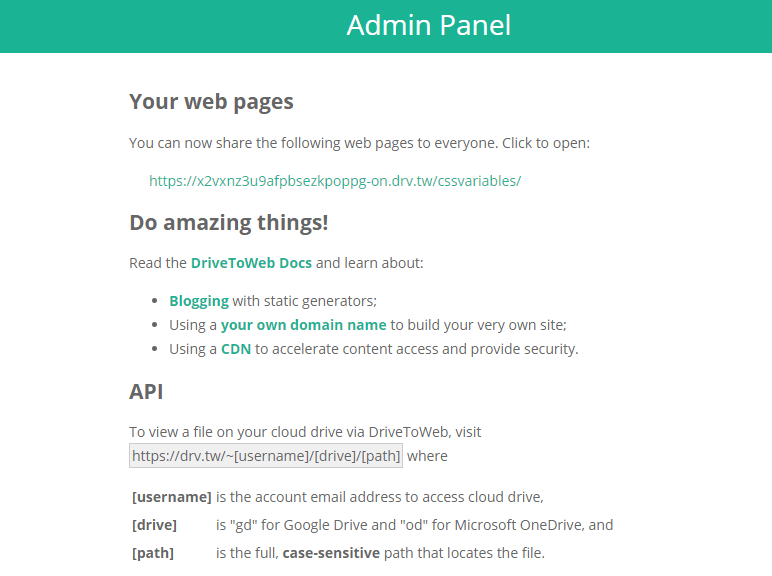 10) Now share your website with your friends!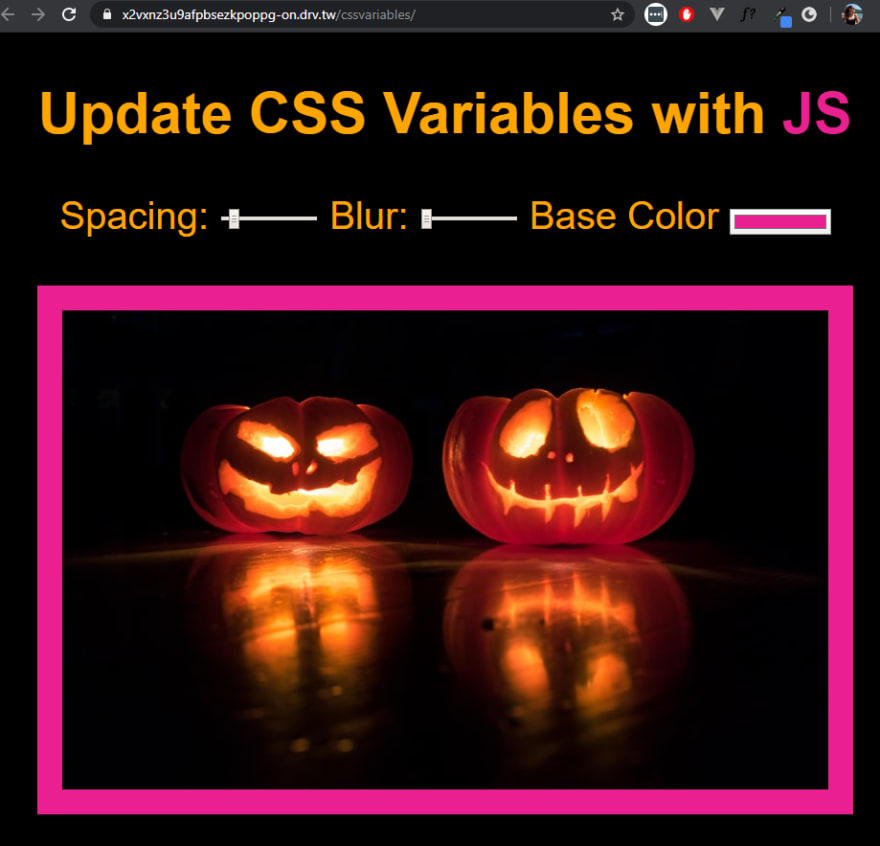 The example in this picture is from the js course JavaScript 30 by Wes Bos, that I recommend you to take a look!
You can check my example here 🦄