Let's share the place where we as developers spend the third part of our lives. Here is mine.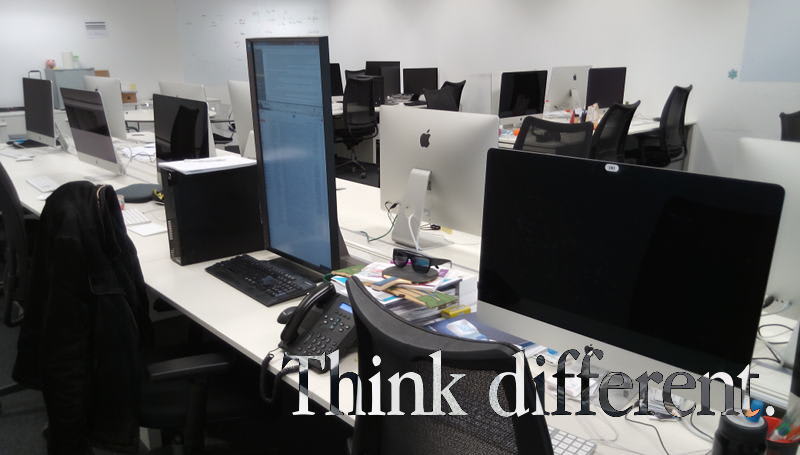 It's a Linux box (I rejected to work on iMac because I am a developer, not a designer, and the company has bought me this.) What I need for daily work is 128G of RAM, 32˝ of vertical-oriented monitor, 12 mugs of ristretto and a box of "Lucky Strike." Everything else is optional.
When I struggle to solve an issue, I come to the window to have a long look at the sea. Most of my writings here have a cover image with a sunrise—how it looks like from our office. That's one of the reasons I come to the office around 6AM.
What about your working place? Pictures are very welcome.