1. CSS sibling selector
You can use the adjacent sibling combinator (+) to target a sibling that comes directly after the first target. Or you can use the general sibling combinator (~) to target any sibling that comes after the first target
2. The capture attribute
You can open a device camera directly from the HTML using the "capture" attribute.
Set it to "user" if you want the selfie cam or to "environment" if you want the rear cam.
3. Know how many fingers are touching the screen
Did you know that you can know how many fingers are touching the screen in javascript like this:
---
Hey there! I tweet daily about the things I learned in my 6+ years journey in web development, so if you like these tips consider following me on Twitter @theAngularGuy.
---
4. Triple equality special cases
In javascript triple equality (===) is usually enough for equality comparisons. But it has two special cases: NaN and -0 +0.
Hopefully Object.is() does not:
5. Tuple in typescript
The difference between these two function is the type of the first one will be inferred as number[] while the type of the second will be a tuple of [number, number] (actually readonly [number, number])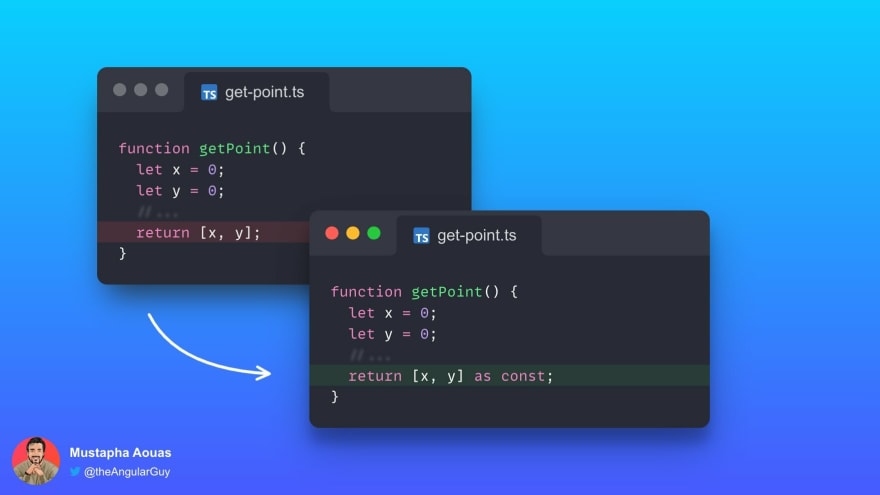 Let's connect
That's it for this week. I hope you liked it. If you did, please share it with your friends & colleagues and follow me on Twitter @theAngularGuy where I tweet about web development and computer science 🚀
Cheers!
What to read next?