Brain Boosters for Software Developers / Part 1
Introduction
What is the most important 'thing' you use in your daily job as a software developer? Is it your editor, your compiler, the frameworks you use, or [you name it]? No, none of them. It's ... your brain. If your brain doesn't work well then the best tools in the world won't help you to write great code.
We all know this already.
What is less well known is that your brain has the amazing ability to improve itself. Scientists call this neuroplasticity or brain plasticity. New connections between brain cells are formed, and your brain capacity increases. Brain fog evaporates and you can think clearly. You can focus and memorize better. You solve problems in less time, and you are able to solve more difficult problems.
However, brain plasticity doesn't happen by itself. The brain needs your help, and in this article we'll see what that means. There is actually a lot you can do to improve your brain-power.
If your brain improves, your code improves too. Moreover, there are many more benefits, and life as a whole gets better.
That's a big deal.
We should care about this, shouldn't we?
Diet
"You are what you eat!"
This proverbial saying is so true!
We can make it more specific and contextual: "Your brain is what you eat!"
There is an abundance of scientific proofs demonstrating that the food and drinks we consume have a huge impact on our mental abilities. There is no need to repeat here what has been said countless times already. In a nutshell:
Good food ⇒ Good brain  
Bad food  ⇒ Bad brain

Unfortunately, eating healthy has become an increasing challenge in our modern times.
This is the food our grand-grand-parents were eating:
Modern food looks a bit different:
Even this is called 'food' nowadays: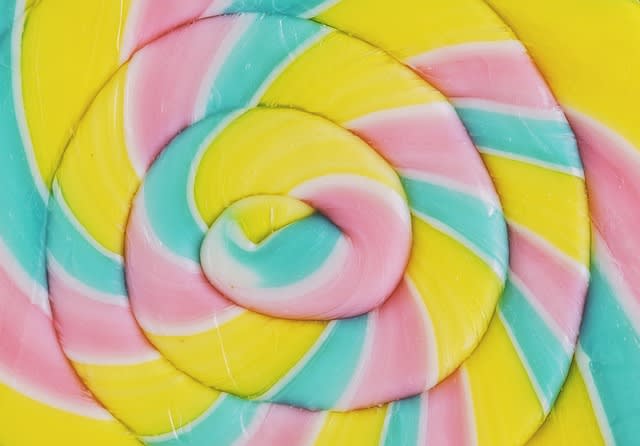 Here is an undeniable truth:
If we simply eat what tastes good, what is served in restaurants, what is nicely presented in supermarkets, what is suggested in advertisements, or what is cheap to buy, then we eat a lot of unhealthy food. And that is very bad for our brain.

-- Sad Fact of Modern Society
In other words: If we passively consume food sold in food stores and served in restaurants then our brain doesn't work as well as it could work. And our code isn't as good as it could be.
We have to be aware of this. Yes, it takes time and effort to eat well. But, once we know what to eat and have adapted our habits, we can enjoy delicious food, eat healthy and provide the right nutrients to our brain.
So, what is the best food for a successful software developer?
There is no need to become a food-expert. For our discussion it is helpful to divide diet into three categories: food and drinks, dietary supplements, and drugs. We'll have a look at them in the following chapters.
Food and Drinks
There are three sub-categories.
1. Organic, natural, non-GMO, unprocessed food
All food grown without any additives in a natural environment (uncontaminated soil and unpolluted air) falls into this category. Examples: Organic fruits, vegetables, grains, fish, meat, etc.
Ideally, this kind of food is the only one we should eat. It's the best food for our brains.
Unfortunately, depending on where we live, it can be very difficult or very expensive to follow this simple rule.
However, if we are a bit curious, inventive, and diligent, we can often find ways to replace unhealthy consumer food with healthy, do-it-yourself, brain-boosting food. For example, if you like chocolate, you can very easily make it yourself.
Chocolate recipe: You just need 1/3 of (organic) coconut oil and 2/3 of (organic) cocoa powder. Put the coconut oil into a cooking pot and make it warm (but not too hot). Then put it into a cup and add the cocoa powder. Stir the mixture until it becomes smooth. Put it into the fridge for a few hours. Done!
I can still remember my reaction when I first tasted it: "This is the best chocolate I've ever eaten." It is also excellent brain food, because cocoa and coconut oil both contain nutrients that support brain health. You can experiment and add other super-foods: turmeric, nuts, pepper, chillies, or whatever you like and is good for your health. The web is full of similar recipes and ideas for those who care.
2. Non-organic, natural food
Most fruits, vegetables, fish and meat sold in supermarkets fall into this category.
It's the second best option for our brains.
However this kind of food risks to be contaminated with unhealthy chemicals used to make the food bigger and shinier, increase shelf life, and increase profits (so that the food industry bosses have more money to buy organic food for themselves).
3. Processed food
Examples of food falling into this category: all kinds of 'convenience food' such as microwave meals or ready meals, sugar, soft drinks, sausage rolls, cakes, and an endless list of other products.
Sadly, in many parts of the world, this is the most common food sold in supermarkets.
It's also the food we absolutely have to avoid, as far as possible.
Dietary Supplements
A dietary supplement is a manufactured product containing nutrients typically extracted from food sources.
Some people argue that there is no need to buy this stuff as long as you eat only healthy food. The counter-argument is that nowadays it is impossible (or at least very difficult) for most people to eat healthy all the time - therefore, it makes sense to compensate deficiencies by consuming supplements.
In the USA, the Food and Drug Administration (FDA) considers dietary supplements as safe until proven unsafe.
But dietary supplements are not always safe and healthy. Some supplements can interact with medicines. Some have undesirable side effects. We have to be careful. Talk to your doctor, make your own research, and decide for yourself if this is for you. There is a wealth of information available online and in books.
Examples of supplements often touted as cognitive enhancers:
Some herbal supplements such as Turmeric, Ginkgo biloba, Bacopa Monnieri, and Adaptogens (Rhodiola, Ashwagandha, Ginseng, etc.)

Vitamins and minerals

Omega 3 supplements
Drugs
A drug, also called a medication or medicine, is any chemical substance other than food.
In the USA, the FDA considers drugs as unsafe until proven safe.
There is an impressive amount of anecdotal evidence that some drugs are very effective and efficient brain boosters. People confirm to have more energy, better short-term memory, increased focus, can think faster, etc.
It is therefore tempting to consume them. Be careful! Very very careful! Before taking a pill that is supposed to 'make you smarter quickly', consider this:
Taking brain-boosting supplements and drugs is the least long-term-effective of all the methods presented in this article series. Moreover, drugs often have negative (but sometimes unknown) side-effects, especially if taken often. In contrast, none of the methods explained in the other chapters of this article series has negative side-effects. Taking supplements and drugs might make sense in some situations, but we have to get the others things right before considering supplements and drugs.

There are counterfeits and low-quality pills sold everywhere. How can we know a pill really contains what it is supposed to contain? Well, we can't. It's a matter of trust. Hence it's important to buy only from reputable and trusted companies. And remember: Most of the time you get what you pay for.

Don't believe everything you read, especially from people who want to sell their products.

Some substances are not (or net well) tested clinically. Their long term effects are often unknown. You might improve your brain power in the short, but weaken or even irrecoverably damage your brain in the long run.

Every body is different. What works for other people might not work for you, and vice-versa.

Drugs are regulated differently in different countries. A drug might be legal in one country, but you might risk a big fine, or worse (up to death penalty) if you buy or consume it in another country.

Some people develop a tolerance with some drugs. After taking a pill for some time, it becomes totally inefficient, or bigger doses must be consumed to have an effect.

Some drugs create dependency. After taking a pill for some time, you become addictive. You feel like you can't live without it anymore.
Talk to your doctor before taking drugs.
We can classify drugs into three categories.
1. Non-prescription drugs
Examples of non-prescription drugs touted as cognitive enhancers: Nootropic drugs (also called smart drugs), such as Adrafinil, Noopept, Aniracetam, etc.
2. Prescription drugs
Examples of popular drugs used to quickly improve energy, focus, and creativity: Modafinil, Adderall, Ritalin.
3. Illegal substances
In the last years, micro-dosing psychedelics such as LSD or psilocybin (a compound of some mushrooms) has become popular, especially among Silicon Valey engineers. It's an intriguing subject for people looking for new, miraculous ways to increase mental capacities within minutes.
Proponents of micro-dosing argue like this:

"Everything consumed in too high quantities is dangerous and can be life-threatening. For example, eating to much salt increases the risk of death. Even drinking too much water can result in water intoxication, potentially leading to brain damage, coma and even death. However, consumed in (very) small quantities, substances such as psychedelics can have very positive health effects. We should be open-minded, embrace the gifts of nature (e.g. mushrooms), but at the same time be respectful and careful not to exceed the limits."
An interesting article appeared in Scientific American: Do Microdoses of LSD Change Your Mind? This article states: "So far, though, it's been impossible to separate truth from hype."
Keep in mind that these substances are illegal and very dangerous if used inappropriately (e.g. low quality, high quantity or high frequency). Don't touch them. We need more research and clinical tests. Long term effects are unknown. If we are not careful, we might have to pay a terrible price in the end.
Summary
The following table summarizes key points to remember about diet.
If you want the simplest possible advice on eating healthy to boost your brain power, this is it:
Eat only what people were eating a hundred years ago, as far as possible (e.g. organic, unprocessed food).

Avoid processed food at all costs.

Consider healthy and safe supplements if you need to compensate deficiencies. Consult your doctor.
The next parts of this series will reveal additional brain-boosters. We'll have a look at exercise, sleep, mind, environment, and the compound effect.
DISCUSS