Conquering Your Quarter-Life Crisis
There are days (read weeks, sometimes months) when I feel unaccomplished and confused. Questions like where is my life headed, am I making the best use of my time, how badly will eating this box of Oreo affect my health, plague me in those days of doubt.
 
However, after indulging in my vanity for far too long, I get back up on the saddle and life seems to be moving again. As of writing this, I am in a good headspace despite all the good and bad happening around me at the moment.
I know I am not alone in my struggle and am often reminded of this when people come to me (imagine that happening!) for help with their own quarter-life crisis.
Recently, a friend of mind sent me this text - 
I offered to call her and share with her some of my wisdom which I am using to float my own boat. Her response to me was - 
"Sure, go ahead, you also try helping me!"
Ouch! Seems like it is a bigger problem than what I first anticipated. Since I know that the quarter-life crisis is hitting me and my friends hard, I wanted to do something about it.
I am an avid reader and as a result I am part of a group of readers from around the world. We share book recommendations and often discuss books we are reading.
I have been part of this group for a few months now and have noticed that not only the people in the group are full of life and wisdom but they also cover a wide age demographic. There are high school students and 80-year old grandmas sharing their stories and love for books with each other.
I told the group about my agony and that of my friend who recently found out that her best friend is having a baby while is still unmarried and indecisive about her career. The group responded in ways I could only imagine in my wildest dreams. Hundreds of people responded, from many different professions, continents and age groups and shared their advice for the 25-something adult today. 
To say it has changed me may be an overstatement but I do feel so at peace and am loving my life and journey. Here is a compilation of the advice and stories with some book recommendations given by the members, because for me books help me in ways few things do.
"It's totally normal to still be getting it together at 25. I was married and divorced before 25, and now I'm married, happily, again. Life accomplishments are not linear." 

"The 20s are for figuring stuff out. You aren't supposed to have it all together. You're still young. Enjoy your time and don't rush things. Be patient with yourself."

"I don't think that people really know themselves and have an understanding of life until they are in their 30s. You've got time. There is no deadline saying you have to do this or that by a certain age. Just because it's a good choice for a friend doesn't mean it is for you."

"You have to make wrong choices to learn to make right choices in life. Don't be afraid to live.😊" 

A happily married mother in her 40's : "I was 27 when I went to Australia. So even a bit older than you. I split up with my boyfriend when I was 26 and thought "well, just in case you never find anyone you like enough to have kids with you'd better do something really good with your life just for you.""

"Had my last child at 40. Breastfeeding till 42. You have time."

"I finally figured out what I want to be when I grew up at 46. Don't worry about other people's timelines. Concentrate on your own. Life isn't a race."

"Just focus on the day and if you are very ambitious, tomorrow."

"Always believe you have something to offer the world, because I promise you do. Of that I am absolutely sure. I wish you courage and love and joy in each breath you take and each step forward you make."

"No one is a failure. No one. We are all a work in progress. Read biographies of some famous people and you will discover they all failed."

"Without a doubt, the 20s was the hardest decade of my life (currently 58). Seems like a cliche but truly the best thing you can do is throw out the goals and just be present. You won't stagnate but you will be able to open your heart to the possibilities before you. And if that doesn't work you can laugh at the absurdity of it all .This pretty much sums up the 20s for me: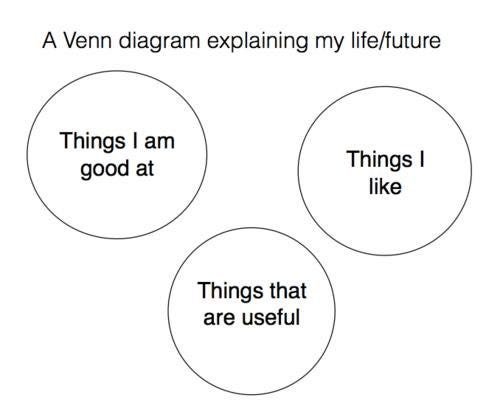 "Gees, girl...I was 35 and had the above stated on the list things not sorted. Relax and live…life is not any list of things to check out."

"Save as much of your paycheck as you can, but don't wait until later to live."

"I remember sitting at my desk at my banking job thinking "I'm about to turn 30 and people are going to think I know what I'm talking about - I hope they don't realize I don't"."

"…unaccomplished and confused…" in your 20's par for the course, no matter what your peers look like. I wasn't completely comfortable in my skin/career/relationships/world until my 50's….which was the best decade of my life….so far… ;-) Be kind to yourself and enjoy the ride!"

"It hit for me in the 50's…when I stopped caring what other people thought…when I became truly content. I am now in my 60's and looking forward to more exciting adventures and continued growth"

"A tree and a flower thrive on different timelines, and they're equally valid. Your 20s are for exploring - for some that means kids, for some travel, for some just enjoying today. Take the trails that look good to you!"

" If I'd married the guy I was with in my early 20s it would have been a disaster - and I hadn't even realized I was sapphic at that point! You have time."

"Go traveling and see the world for a year! You can get working visas for many countries."

"I freaked at at 24, depressed and unable to figure out how to get out of it. Mine would have read: my friend just posted her masters degree ceremony-career not sorted-self worth floundering-send therapist soon. Being human seems to be a constant state of comparison and self evolution, the sooner you can stop the comparison, the more fruitful the self evaluation will become."

"You don't need to be 'sorted'. Just because society expects certain things of you does not mean you should follow some 'life-map'."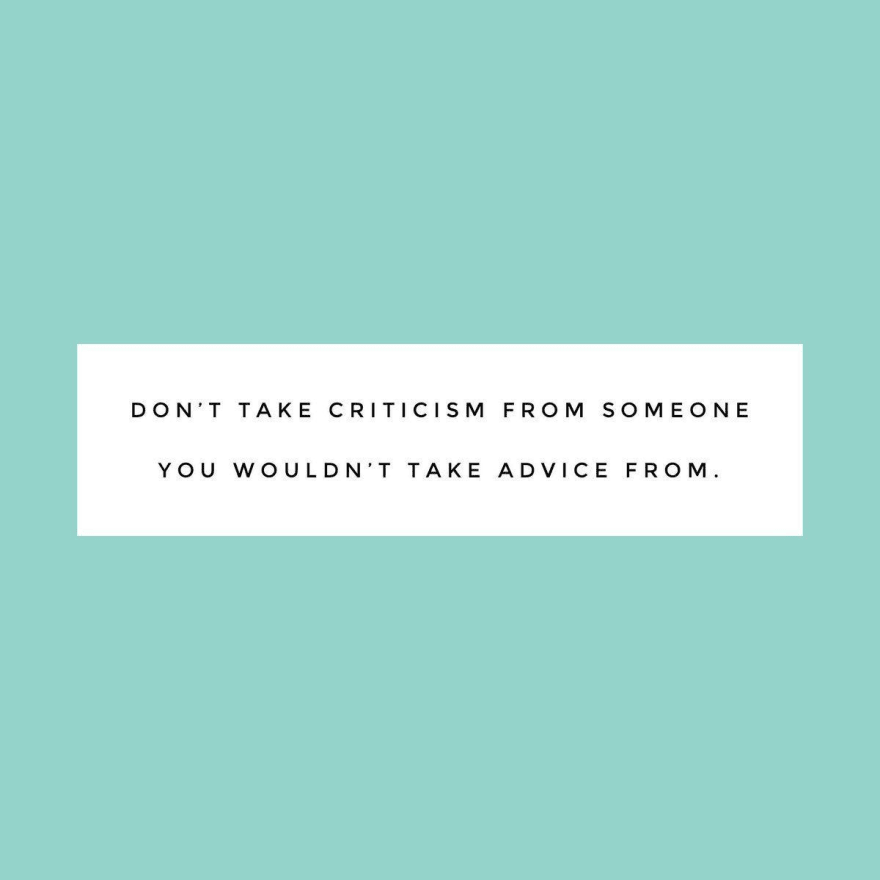 "I had a total crisis at 25. Then at 26 I got married! To the total wrong person. I got out, and have been divorced for eleven years, and have the best kids, the best cats, the best family, the best friends. Getting panicked about that dumb age (25 - I was a baby!). Even if you screw up horribly, you can always fix it. Your family and friends are everything, so pour your energy and love into them."

" I am 64. I am so very grateful for the journey I have been on. I had very traumatic experiences…and ones with incredible joy…but in the end…everyday I try to LIVE my very best self…being kind and loving. I feel so lucky to be alive."

"Hi. I remember being 25. But I blinked, and now I'm 70! I've had lots of highs and lows in all these years. What I've learned is that nothing stays the same. No matter how low, things can change and there will be some grand times! Each decade brings different challenges, but keep reading, keep loving life, and remember to stay curious - there's so much to learn!"

"Stop defining what your life should be like based on someone else's life. There are many versions of success, and someone is likely looking at your life with the same self-judgmental thoughts."

"Life is what you make of it day by day….long-term goals are vastly overrated. Best wishes!"

"You're still young, and you have so much time. (This is also what I tell myself, and I'm almost a decade older than you.)"

"Get over yourself. Do not measure your life with someone's else's ruler. You will have a much happier life if you do."

"I just started a new career at 60 and am going back to school at 61. Kids are kinda grown and out of the house. Who said there's an order or a schedule or deadlines to life?!"

"I wish I had read it in my 20s: Braving the Wilderness by Brené Brown."
"When the time is right for big moves like marriage and kids, you will know."

"I had one "quarter life crisis" at 25 and another at 35. It's totally normal to go through phases of uncertainty and even cycle back around a few more times. I've also learned that the periods of unrest and insecurity usually lead to my biggest moments of clarity and growth soon after. ❤️"

"With every life decision I have, I ask myself what am I most likely to regret later? For me, I know I would rather fail than wonder what could have been, so knowing that usually resolves the question."

"You could not pay me to go back to my twenties! It the toughest."

"Just enjoy the ride. You can't get the years back, so enjoy them. 😊😊😊"

"I'm 80 and all I can tell you is..enjoy the journey."

"Don't rush through milestones, love yourself first, live your best life and things will fall into place as the are meant to."

"You do you, and do what feels right for you. Enjoy those 20's, they are your wild and free years. Hell, if it's your personality (like mine) all your years can be wild and free :)"

"If I could go back and give my twentysomething self advice, it would be to worry less about the future. For years I felt like every decision, no matter how minor in the long run, was THE decision that would determine the course of the rest of my life. When I got to my thirties, I finally let that go and it's given me the freedom to really grow, because I have learned that reinvention is always a possibility. If one thing doesn't work out, it's an opportunity for a new path or adventure, not a failure."

"I'm 60 and not sure I have my life sorted :) Seriously, though, there is so much pressure on your generation to achieve things on a certain time-line (thanks social media) that was not there for past generations. Everyone has their own path in life and there is no way to predict what the future will bring. Sometimes the late starters are the ones who are doing better when they get to be my age."

"Many of the people who look like they have their lives pulled together don't feel any more together than you do. As for relationships, as my Grandma used to say, "Better to be alone than in bad company." Take your time, breathe, and don't worry about what other people are doing or what they think."

"Lol. I'm 46. Who said you need to have your shit together at 25? Or 30? Or 40? Or any age. It's not about life partners and babies or having to do any one thing. It's about enjoying where you are at any moment in life."

"You never know what's around the corner, you just have to be willing to take a chance on yourself! Look for the dvd series by Marcus Buckingham called Trombone Player Wanted… it could help set your direction."
"Don't worry about pleasing other people or living up to anyone else's expectations."

"Congratulations, your brain has finished growing at 25. As much as it hurts to hear it, you are still a child until age 25." 

"You are always free to reinvent yourself. Don't gossip. If someone says, "I'm really worried about the way Adam is acting" your immediate response should be "I'm sure Adam would appreciate your concern. You need to take that up with her." You don't report to Adam that Eve is concerned. You don't gossip. It'll save you headaches and heartaches."

" This isn't a crisis as much as an opportunity to become who you were really meant to be. Find your Great Work (look up Thomas Berry or Brian Swimme for the concept) and never miss the opportunity to see a concert or play that excites you even if spending the money for it feels foolish in the moment. Otherwise, live beneath your means and work to keep your debt low."

"So…I'll be a little more specific and tell you what I wish people would have told me when I was 25. Focus on one thing…literally anything. Likely it will pivot you into what interests you naturally. Do things you enjoy, you'll meet people that way. Things happen naturally. I met my husband at your age in a king fu class 😁 We already had something in common."

"We worry about what's the right thing to do too much I think. And WAY too much about what other people think, not about what is important to us. Definitely stop caring so much what other people think, even your own family (maybe especially). You are the expert on you. But cherish them also, they won't be around forever."

"Don't define your life by what others say you need to be a success. There's a big world out there and you have just reached the second quarter of a century, when all sorts of possibilities unfold before you. (P.S. I still don't know what I want to be when I grow up, and I'm 73.). Wherever you are, create yourself a family of friends you can laugh with and who will be there when you need support."
Book Recommendations
Feel The Fear and Do It Anyway
The Invitation
You Are a Badass: How to Stop Doubting Your Greatness and Start Living an Awesome Life
Going to Pieces Without Falling Apart: A Buddhist Perspective on Wholeness
Sense and Sensibility
The Hitchhiker's Guide to the Galaxy
The Four Agreements: A Practical Guide to Personal Freedom
Braving the Wilderness: The Quest for True Belonging and the Courage to * Stand Alone
Bridget Jones' Diary
Quarterlife Crisis: The Unique Challenges of Life in Your Twenties
War and Peace
Illusions: The Adventures of a Reluctant Messiah
Auntie Mame: An Irreverent Escapade
How to Stop Worrying and Start Living
The Power of Intention: Learning to Co-create Your World Your Way
Gracie: A Love Story
The Millionaire Next Door: The Surprising Secrets of America's Wealthy
The 7 Habits of Highly Effective People: Powerful Lessons in Personal Change
I haven't read most of these but they are on my reading list now. I also realized through this exercise that having a group of like minded people around me that can inspire me is really amazing. Yes, I have my friends and family, but it has rewarded me well to go beyond and find myself a group like this that can pull me out of my head and sometimes my own self imposed misery.
Happy Reading.
Source: I asked 100s of people for help with my Quarter-life crisis, here's what I learnt
Classic DEV Post from Mar 1