Vets Who Code
Transitioning from Military to Software Development without a Degree and for Free
 Like many other Veterans, the post military transition was difficult and filled with ups and downs. I had the pleasure to serve in both the 82nd Airborne Division and 7th Special Forces Group as an Unmanned Aerial Systems Technician. Achieving the rank of Staff Sergeant, I had the privilege to work for and lead some of America's most exceptional soldier's. I planned to serve 20 years, but due to medical reasons, my career was cut down to 7 years. With a small amount of money in the bank, my wife, 1-year-old-son, and I moved in with my mother-in-law while we got back on our feet.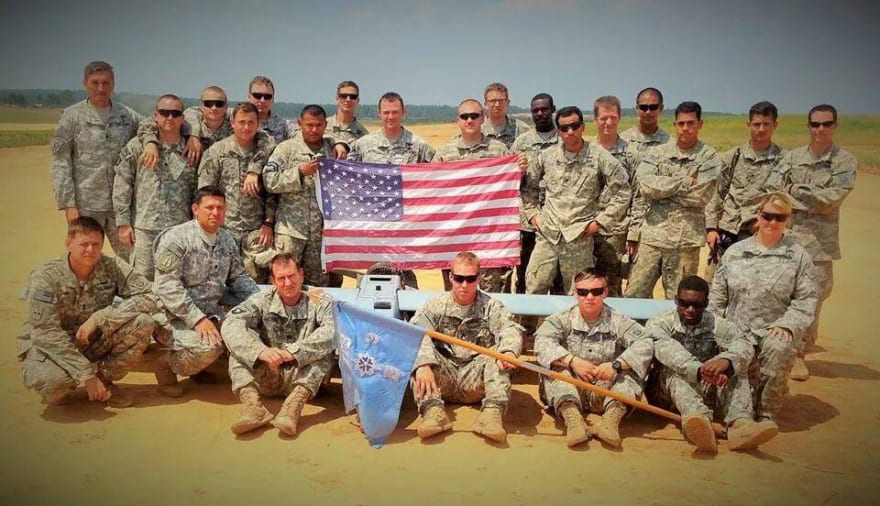 The Dilemma: Bootcamp, College, or Self Teaching
 After moving back to Florida, there did not seem to be a large market for Unmanned Aerial Systems technicians. While brainstorming possible career options, I decided to pursue Software Development. I remembered the excitement I had when I had taken a C++ course and while building Wordpress sites for my previously attempted online business ventures. Knowing what to pursue was half the battle, I now had to figure out how to get there. It seemed I had three options, enroll in a Computer Science Degree, go to a coding boot camp, or be self-taught.
 I initially wanted to attend a formal boot camp, but the ones I felt were worth the investment were out of state and did not accept the GI Bill and if they did I was unable to work the financing to take care of my family and cost of living expenses. Currently, many coding boot camps now accept the GI Bill; however, I urge Veterans to research these programs carefully. Many of them take an entire year's worth of benefits for 12 weeks of instruction (GI Bill limit is $23,671.94 per year), and others do not appear to have the data points to back up their student outcomes claims making it uncertain if the ROI is worth it. University programs are another option, but may cost much more (Average in State tuition alone is approx. $9,410/year) and may take four years to land you the same job the boot camp got you in 12 weeks. For the record, as of writing this, I am finishing my B.S. in Computer Science even though I already landed the career. I believe there is no right or wrong option here, the only wrong decision is the one that doesn't get you one step closer to your goal!
The Unexpected Alternative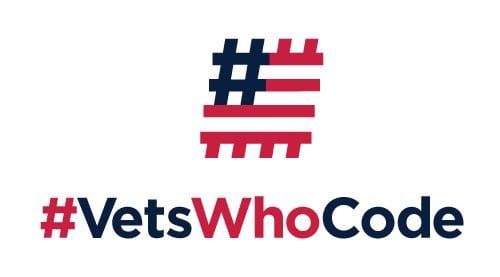 While researching my options, I found a non-profit called Vets Who Code (VWC) founded by Jerome Hardaway. They are a Veteran-led organization which teaches Veterans how to code free of charge and helps them land careers as JavaScript Developers. To me, this sounded too good to be true. If students spend tons of money to either attend a University or bootcamp, how could they do it for free? Despite my hesitations, I decided to apply and go through their pre-screening, project phase, and interview process.
 I started the VWC cohort in September 2017, and for 14 weeks met four times a week for 2-hour sessions (Checkout the Syllabus). We were given tons of resources, had terrific talks with industry professionals like Will Grannis from Google Cloud, Tammy Butow from Gremlin Inc., and even Wes Bos from wesbos.com! We got tons of one on one mentorship, peer programming sessions, group projects, individual projects, and valuable feedback. We experienced what it was like to work on agile teams, use Github, work with clients, and learned industry relevant tools and frameworks. All this only cost deep commitment. Think of this as laser-focused self-teaching with top-notch mentorship. You get the tools, the necessary instruction, the resources, mentors, and a project due each week. It's up to you to decide how to manage your time and resources; however, there is a team and community helping you along the way. Side note, already a rock star developer? You can help a veteran by becoming a mentor here!
The Hard Lesson
 After the program ended, I saw many of my peer's land careers in tech, become freelancers, or take other paths entirely. Regardless of their decisions, they were moving forward. I, on the other hand, was not. I have a confession to make; I believed the program could help people land a career in tech, but not me. Despite meeting people who made it with the program, I felt a degree was my golden ticket. After all, almost all the Software Engineering and Developer job postings in Tampa require a four-year degree or formal boot camp. As such, I did the VWC program when my bandwidth was at capacity. I was in University, working part-time first at Chick-Fil-A and later in IT, juggling life with a wife and son, going to every transition program I could find, and when the day was over, doing my VWC assignments.




 The truth is I was terrified of failing, I was doing everything I could to ensure success, but those same actions were sabotaging my ability to move forward. I would not realize this until an entire year after the program finished. Despite the terrible decisions I made over the course of the following year, the best decision I made was to continue to seek out mentors. I do want to quickly shout out an individual outside of VWC who was mentoring me during and after the program and helped me continue to grow my JavaScript skills, John Knox (Software Engineer at Google). I will have to talk about the importance of mentorship in a separate post.
The Ah-Ha Moment
 In December of 2018, I had a talk with Jerome that honestly changed my life. To preface that talk, my IT job converted to full time, and I had to make the difficult decision to turn it down so I could focus on my dream of becoming a Software Engineer. Although I had the GI Bill, I could not afford to be unemployed and only had enough savings and financial assistance to make it to summer. An employer reached out to VWC troops to see if anyone was interested in a developer position and I quickly reached out to Jerome for consideration.
 I wish I could report that he recommended me for the job landing me that sweet Software Developer job, but that wasn't the case. His response was unexpectedly much better than that. He made the difficult decision to inform me that he could not recommend me for the position but proceeded to explain why, and gave me actionable advice and guidance. Through a series of conversations, he helped me realize that I could become an engineer, but I needed to trust in myself, trust the process, and demonstrate to employers that I can code not say I can. He was spot on. The truth is, I did complete the program but my projects did exactly what was asked nothing more. My Github was also full of unfinished projects, and I had started a bunch of online learning modules but only finished a handful of them. Worst of all when I went back through my VWC slack messages, every month over 3 people would offer help and mentorship and more often than not I never took advantage of it.
 From that day forward, I doubled down on VWC and trusted myself and the VWC team. I reached out at every opportunity, volunteered with the product team, got feedback, and leverage any resource I could to solidify my knowledge. A little over one month later, everything came to a head, and it was time to make it or break it. My wife was diagnosed with a rare condition, and although it is currently non-active, I realized I could not wait until I obtained my degree to better my financial situation, I could not afford for an emergency to hit. You could say, mid-January I tripled down on VWC and amped up the self-study. I applied to every Junior Developer internship and full time role I felt I was qualified for from Florida to California, the amount of resume's I wrote, coding screenings I took, and interviews I attempted was insane. I was in school in the mornings, interviewing or preparing for interviews in the afternoons, and studying data structures and algorithms at night.
Passing the Code Interview

 From December through February, I failed more times than I succeeded, and VWC helped me stay focused and motivated, and even included a 'go get some rest' phone call from Jerome at 1 am the morning. I wonder how many boot camp instructors or University professors would call their students at 1 am to tell them to take a study break and get some rest in preparation for an interview? That's how much Jerome cares about his troops and their success. In mid-February I couldn't believe the situation I found myself in, I had a written job offer for a JavaScript Software role, one for an Android Developer role, and was in the final phase of 2 internships one in NY and another in California. The best part was that both of the full time offers far exceeded the IT salary. I am happy to say I accepted one of the offers and am now a full-time Full Stack JavaScript Developer!
 In hindsight, believe if I focused solely on the VWC course and trusted in my abilities on day 1 of the cohort, I could have been a Software Developer over a year ago. Sometimes thing's that sound too good to be true appear that way because we fail to see what is really being offered. VWC doesn't promise to make you a software developer; they instead commit to provide resources, training, and mentorship to those willing to put in the hard work necessary to achieve their dreams. I realize now there is no such thing as a golden ticket, whether you attend a boot camp, 4-year degree program, or are self-taught you only get out of it what you put in. I wholeheartedly believe that if a Veteran has the desire to become an engineer and is willing to work hard, this program will help them land that career.
TL;DR & Final Advice
 TL;DR I left the Military after 7 years of service. Thanks to VWC's support and mentorship I was able to get my s#!% together and land a career as a Software Developer. These guys rock!
 If I have one advice for anyone trying to get into tech, it is to always believe in yourself and take action today to achieve your dreams; there's no such thing as the perfect plan. The only wrong step is the one which keeps you from moving forward.
DISCUSS
Vets Who Code,is a veteran-operated distributed 501(c)(3) that teaches veterans how to program remotely in leveraging the Javascript ecosystem for free.
Classic DEV Post from Apr 11