5 Keys to Optimizing Your Code Review Process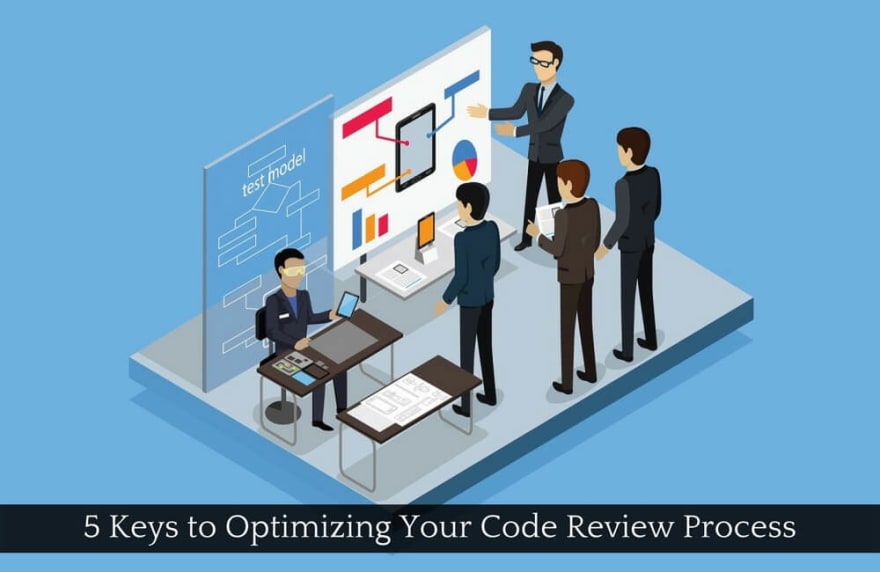 More often than not, people fail to appreciate the beauty of software development- i.e, bringing in those thousands of lines of code, each of which makes little sense in itself, to create from it a virtual service and experience that we have all come to love. But as always, there is a catch- even the slightest of mistake in those thousands of lines has the potential to cause glitches in the final experience or prevent that service from working at all. So, as essential as coding is for the overall software development, equally important is the code review process in the smaller coding domain.
Now, if you are in software development business or have hired a developer to do the job, chances are you rely on the number of lines of code written as a measure of productivity, which can be quite misleading at times. Especially, if you are creating some large or complex piece of product, you must expect the code to contain numerous bugs and hence, the task of code review should not be seen as an additional overhead but more like an inherent part of development.
1. Ensure that coding conventions have been followed
It may seem absurd but the first aspect of code review begins even before the coding is completed. Because if you want the review process to be fluid, it must 1. follow uniform convention throughout; 2. be comprehensible by every reviewer.
From the practice of naming variables to defining methods, there are some standard, industry-accepted conventions that your code must embrace.
For instance, a code fragment like:
NP=GP-D would seem cryptic and consume much more time to even understand.
While if written like:
Net_Price = Gross_price- Discount, the review process gets a lot simpler and leaves little room for ambiguity.
2. Ask the authors to annotate the code
When authors annotate their code, they are forced to give a second-thought to each line of their code. In this process, they themselves discover flaws in the logic thus, leaving fewer bugs for reviewers to discover. Along with saving valuable time in the immediate review process, it will also create a positive coding culture in the long run.
3. Keep it fragmented
As per a Cisco report, when more than 400 lines of code are reviewed at a time, the ability to find bugs drops drastically. And if such chunks of code are reviewed in an interval of 60-90 minutes, almost 90% of the bugs can be detected. So, as mentioned initially, the review process must be treated as an inherent part of the development and should follow a well-laid out strategy for maximum efficiency.
4. Review what doesn't exist
One of the most challenging tasks and possible loopholes in the review process is encountered when it comes to tracking down the omissions. So, how do you review something that simply isn't there?
While there is no foolproof solution, the most common one used by reviewers is to deploy checklists. There are generally a fixed set of mistakes that most coders do and by using a checklist, you can easily pick out each one of them and just hope that they haven't made some out-of-bound omissions.
5. Set tangible goals
It is applicable primarily if you have some very large project at hand. Accept the fact that there is no way you can bring down the number of bugs to zero because even the largest of enterprises like Facebook and Microsoft that have been in business for decades, often release their bug-fixes.
So, instead of starting the review process with vague goals like "let's find maximum bugs in the code", you should focus on fixed target like "let's find the bug that is causing some specific problem."
On a side note, while all these above measures can help you swiftly carry out the review process, the most important part isn't mentioned yet- implementing them. There are instances where even after the code being reviewed, doesn't get promptly implemented by developers and are sent to the QA team as such. This not only beings inefficiency in the overall development chain, but also results in overlapping of efforts.
So, if you are looking to hire dedicated developers adept with latest technologies while bringing in impeccable coding and review culture, contact a software development company to share your project requirements, that will help you with the best solutions.
Did you find this post useful? Show some love!
Classic DEV Post from Dec 12 '17
Follow
@ben
to see more of their posts in your feed.