How Can You Benefit Your E-commerce Business Using Mobile Apps?
Are you an e-commerce business owner? Do you know the potential of mobile apps and how can it be helpful to enhance your business? Mobile apps have taken the technological world by storm. Mobile apps have been on the rise since its discovery. Apple started its app store in 2008 with only 800 applications which have grown to over 2 billion apps in just a decade, where even today over 1000 apps are submitted daily in the apple app store. Such staggering growth shows the business potential that mobile apps hold in any business sector.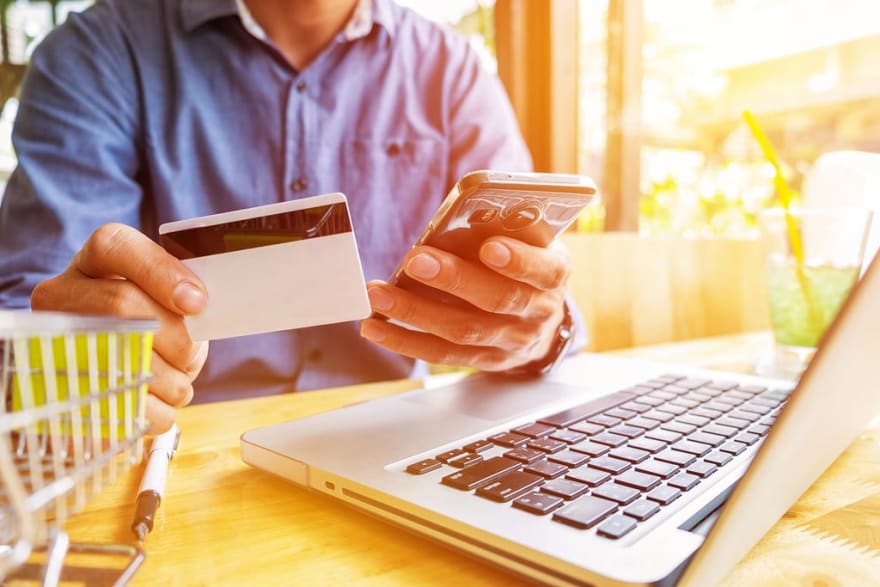 Such business sector that has benefited the most from the growth of mobile app industry is the e-commerce sector. Although the idea of e-commerce was first implemented on the web platform, the mobile apps dominate the online shopping sector today. There are many reasons that mobile apps are more popular than websites. Mobile applications are more dedicated and are easy for users to follow than e-commerce websites. Mobile apps are faster and are able to utilize more features of the device than websites. Studies have shown that up to 89% of users are using mobile retail apps rather than going to a mobile website.
Many successful app based e-commerce businesses are looking to enhance their business more using new technological features and ideas that mobile devices offer. Here are some few tips that you can use to enhance your e-commerce business….
Provide appropriate information
Any information that you can provide on websites cannot be provided completely on a mobile app. So in order to have an effective mobile app, you must provide all the essential details of your app. Your users can not see your product physically so it is paramount to provide an accurate product description along with a clear product picture if you want to make sales. You must also properly display the price of an item. If you don't display the price properly then the user might leave your app suspecting that you are hiding additional charges. Any terms or conditions of any particular product should be displayed properly so that the user can read it. Thus providing relevant information is as important as providing good service to the users.
Provide discounts, rewards and offers
All shoppers love a good offer or deal. To attract more users and to increase the conversion rate you can introduce new deals and offers regularly. A study showed that 71% of users bought products using mobile apps because of the availability of coupons and discounts. Where the creation of mobile coupons is easy that makes the shopping experience convenient and cost-effective for users. Rewarding users for shopping with you can encourage users to shop more with you in the future.
Importance of push notifications
Push notifications are really important for reminding users about any sale event taking place in your application or a new product that you have introduced. You have to make sure that you don't overload the user with push notification in order to keep the retention rate of your application high. Push notifications are helpful to create brand awareness among the users. The more the user comes to know about your regular activities the more the users will be interested to use your application. You can also personalize the notifications according to the user by studying the shopping pattern of the user. Hence push notifications are also helpful in improving your relationship with the customers.
Use apps like a marketing channel
Mobile apps have a huge potential as a marketing channel. You can tap that potential of the mobile apps and use it as a marketing channel to market your application and the product that you are selling. You can ask the users to subscribe to your application that will give you a list of user's email id and other contact details that you can use as a marketing channel. And as all smartphones come with Geo-location features you can be helpful to segment your users according to location. Hence mobile apps are a really useful marketing tool.
It is an undeniable fact that mobile apps are remodeling the face of the e-commerce industry. Apps are taking place of websites in all the business sectors including e-commerce sector. So if you are an e-commerce website and looking to give your business a touch of "mobile app", it is not too late for you to do so. If you don't know how to develop a mobile app, you always have the option to outsource your app. There are many e-commerce web development companies all around the world, in major IT hub cities like Bangalore in India, Melbourne in Australia, San Francisco in the USA, etc.
DISCUSS
Classic DEV Post from Sep 27 '19