Did you hear about Node.js? What about Tel Aviv? Any reason why you shouldn't enjoy both of them?
I agree. No reason indeed :-)
In the summer of 2019, the Israeli Node.js community have announced the first international Node.js conference in Tel Aviv, which will happen on 3/3/2020 🎉 This is the result and the work of the amazing local community in Israel for Node.js and the Node.js IL meetup group.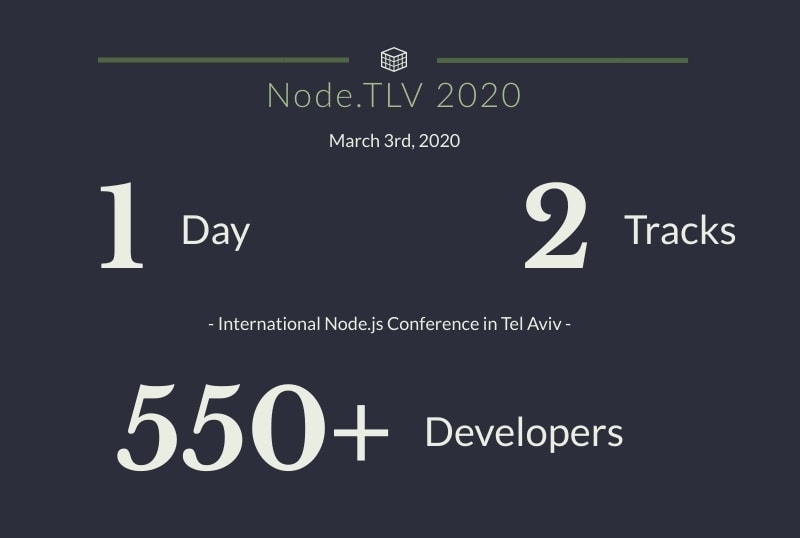 As I was part of the content team, I did a little number crunching on the CFP submissions, and I think it would be interesting to look at the result.
CFP Analysis
The CFP opened on August 2019 and ended in November 2019. In total, NodeTLV received 171 talk proposal applications and as is pretty common with human beings, and perhaps programmers in particular, these said creatures have procrastinated their applications to the very last month before the CFP deadline closes. Odd creatures, engineers are.
How bad do programmers procrastinate? Let's find out!
Following is a plotted chart of talk proposal by day of the month of being submitted.
Y'all just had to wait till the last minute to submit, huh? Typical!
We have an amazing speaker line-up for you with a mix from both local community heroes as well as internationally recognized speakers and stewards of the Node.js ecosystem. You're not going to be bored, that's for sure!
Not convinced yet? Look! It's right there on Tel Aviv beach. How can you pass on that?
I'll be there too, and I warmly invite you to grab your ticket and join us.
Hoping to see you soon,
Liran.