What is MySQL Workbench?
MySQL Workbench is a cross-platform graphical user interface tool used for MySQL database management. Mainly, this tool is used by database architects, administrators, and database developers to visualize the design of the database.
Step 1:
Step 2:
Once the download is completed, you click on the downloaded file in the directory which you saved it.
A page like this will open, which is a re-direct of the workbench file in the Ubuntu App Store.

Step 3:
Once the installation process is complete, launch workbench using the app launcher.

Now let's proceed to install XAMPP on Ubuntu 18.04 or higher
What is XAMPP?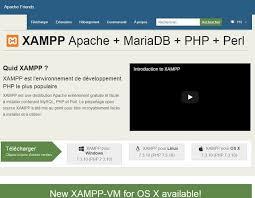 XAMPP is the most popular PHP development environment
XAMPP is a completely free, easy to install Apache distribution containing MariaDB, PHP, and Perl. The XAMPP open source package has been set up to be incredibly easy to install and to use.
Reference ===> https://www.apachefriends.org/index.html
Step 1:
Select the version you want to download specific to your OS.

Step 2:
Open your terminal and navigate to the folder where you downloaded the XAMPP installer

Step 3:
write the following code into the terminal and input your password when you are prompted to

You can then proceed with the installation process