Introduction
XAMPP is the most popular PHP development environment
XAMPP is a completely free, easy to install Apache distribution containing MariaDB, PHP, and Perl. The XAMPP open source package has been set up to be incredibly easy to install and to use.
Today we are going to install it.
Installation
First of all we have to download it. Just click here to download.
You will see a page like this.
Just download the version of your operating system. From Mine, I am using macOS.
Once it finishes downloading, we have to install it. In your Downloads folder search the XAMPP application and click it twice to install.
You'll see the install window, once everything will be ready.
Click it twice and when a warning box will appear, click open.
You will have to enter your computer password to allow XAMPP to install and click on "OK".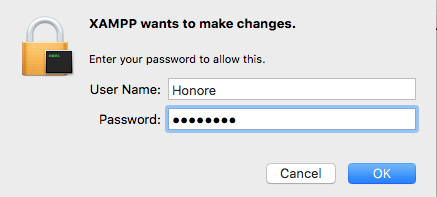 Now we get to the setup process. Click "Next" to start the process.
After checking all options if it's not yet checked. Click '"Next" to continue.
XAMPP will be installed in your Applications directory. Click "Next".
After click on "Next".
Now everything is ready for installation. Click on "Next".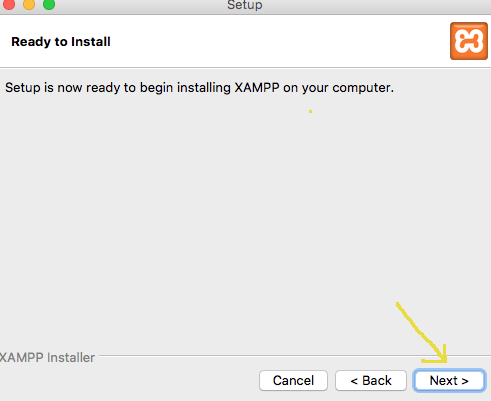 Now XAMPP will start installing in your computer automatically just leave it run.
When it will finish you will see this screen. Just check "Launch XAMPP" and click on "Finish".
Now you will see a XAMPP window as follows.
Congratulations.
You have successfully installed XAMPP on your Mac.