Facebook Developer Circle: Building the Heart of the Capital City.
Hassan Sani

Originally published at Medium on
・2 min read
Developer Circles Abuja: Building the Heart of the Capital City.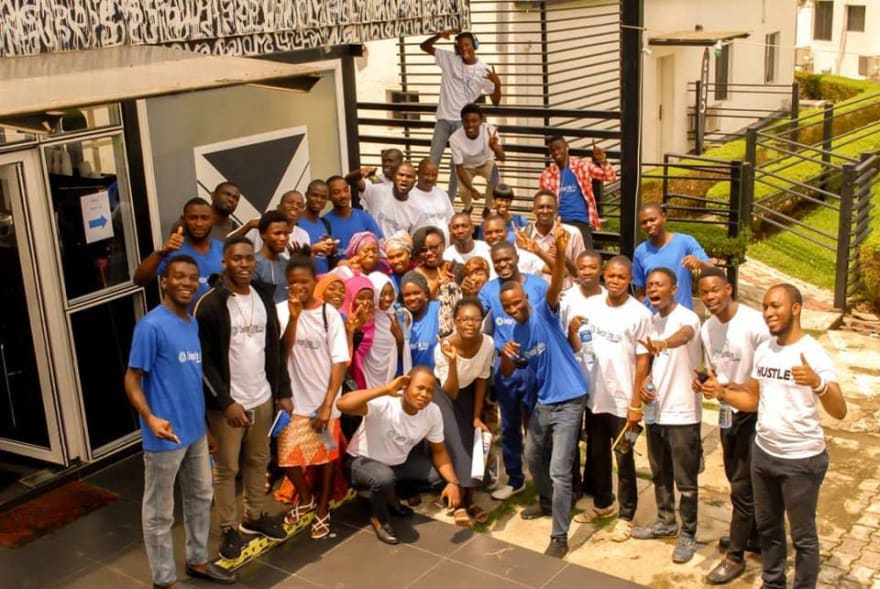 Facebook Developer Circles Abuja
Facebook Developer Circle Abuja was lunched on Saturday 4th August 2018, as much as I will like to talk about the full free plate of rice and chicken, the second-best part was the swags, the blue and the white. Now before you quote me wrong, the food wasn't the best part and the swag was the second-best part.
This is it
Facebook Developer Circles is a global community of developers connecting developers to collaborate, learn and code with other local developers… Hope I didn't lose you, in Nigeria alone as at this write up they are about 10 circles doing exactly what I just tried to define.
As a developer we always get an abbreviation for everything, so I give you DevC Abuja.
Let me get to it.
During one of the guest speaker's talk, there was a question What makes you a baddas developer? Confession time: My answer would have been, know every programming language that exist. So, you will be happy to know my answer was wrong.
The Answer: Collaboration, communication skills and abilities to solve problems with code and this is exactly in-line with Facebook Developer Circles' definition, in a summary, DevC Abuja is here to produce World Class Developers.
Seriously are you still reading for the best part, what more do you want me to say? Okay here is part of the best part…
DevC Abuja has tailored curriculum to teach and mentor developers at all level of experience, hold on, there will be training on how to use JavaScript, HTML, CSS, React, Python and more, also there will mentorship on building start up, technical writing and public speaking.
There will be a DevC Abuja meet-up at least twice every month and there will always be a swag for someone, just to be on a safe side please EAT something before you come.
To be part of this awesome circle visit www.facebook.com/groups/DevCAbuja
Now the best part.
Oh wait, you thought that was the best part? Let me get to it.
If you join the group now and participate actively you could win Scholarship to learn Web Development.
I told you the food wasn't the best part.
DISCUSS
Classic DEV Post from Nov 26 '18