Developer events and hackathons are making a comeback in 2022! While we aren't back in person (yet), this didn't stop the students at UC Merced from hosting the 7th edition of HackMerced. Over 250 hackers took part in this virtual event and connected on Zoom and Discord over a 36-hour period. Shout out to our fellow sponsors, Major League Hacking, Association for Computing Machinery, Clerky, Axure, Art of Problem Solving (AoPS), Sketch, Lawrence Livermore National Lab, and Sticker Mule for supporting the students.
This year's visual theme included lanterns to signify the motto "Light the Future for Technology," and included three tracks:
Education: Online school learning and student engagement is needed now more than ever. Light the future and build an innovative solution that helps students support online education and connect students together.

Open Innovation: Light the Future and develop an innovative track where hackers can come up with their own ideas, and make awesome innovative projects based on a problem they can think of.

Cybersecurity: Getting online can make our lives a lot easier, but also comes with many risks. Light the future and build an innovation solution to help others detect and block unidentified security risks to keep them and their loved ones safe virtually.
Brenda Yu, UC Merced alumni and co-director of HackMerced IV, kicked off the opening ceremonies with an inspirational speech. The organizers then walked the students through what to expect for the next 36 hours.
Anika Munjal walked hackers through multiple awards Major League Hacking was offering in a variety of categories like best use of Google Cloud or AuthO. (MLH is the official student hackathon league who every year, powers over 200 invention competitions for over 65,000 students worldwide.)
Sid Maestre, Director of Engineering at Lob, was up next. Lob offers direct mail automation via APIs along with a vast print and delivery network. Sid invited all hackers to give Lob APIs a try, for a shot at the Best Use of Lob API award. He also invited participants to play Travel Trivia—a mobile game developed specifically for conferences that utilizes the Lob Address Verification API. (The Developer Experience team back at Lob HQ was eager to get feedback from hundreds of fresh eyes.)
All in all, there were $15,500 worth of prizes available. Nintendo Switches, Airpod, Drones and more were up for grabs, and even virtually you could tell everyone was eager to dive in. At the close of the opening ceremonies, the countdown began!

From the start, and throughout the event, a number of resources were offered to participants around team formation, project brainstorming, and continuing education. There were workshops around topics like Cloud Database, AI and ML, Professional Development, and Node.js to name a few. Around-the-clock mentoring was available. But perhaps the best part was the fun and games! There was a whole channel just dedicated to memes: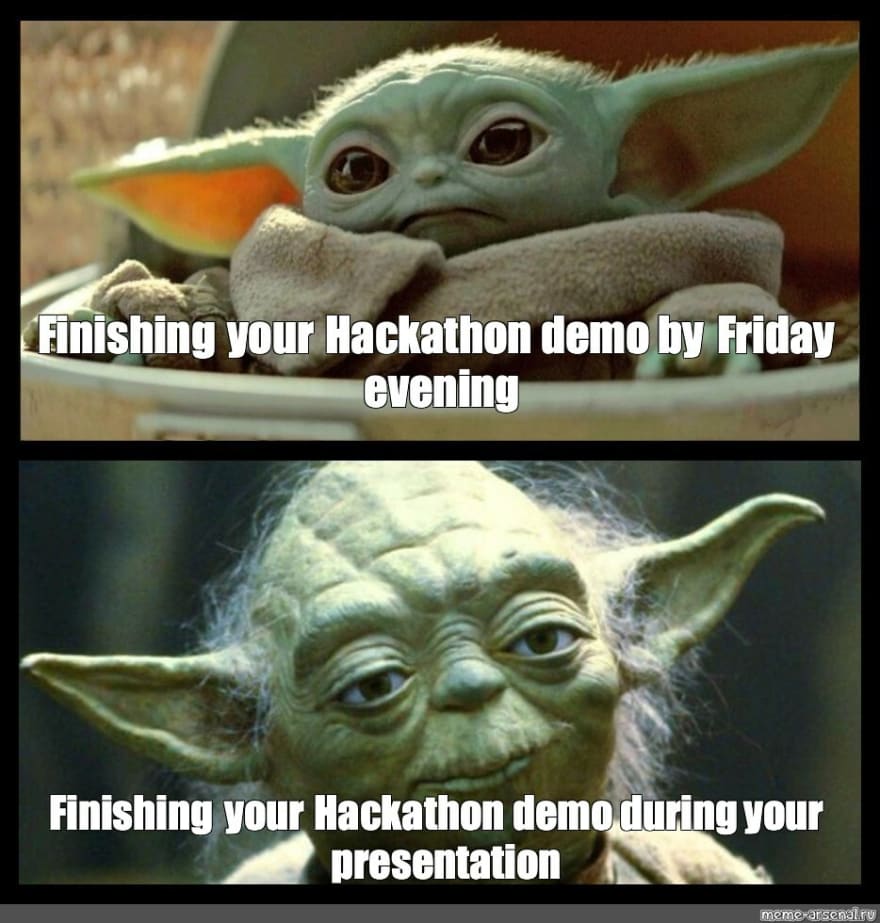 Multiple virtual gatherings were scheduled for hackers to grab another redbull and take a break including games like Roblox, Scribble.io, and Gartic phone. A favorite was the Bob Ross activity hosted by MLH—some folks are more skilled with Paint than others: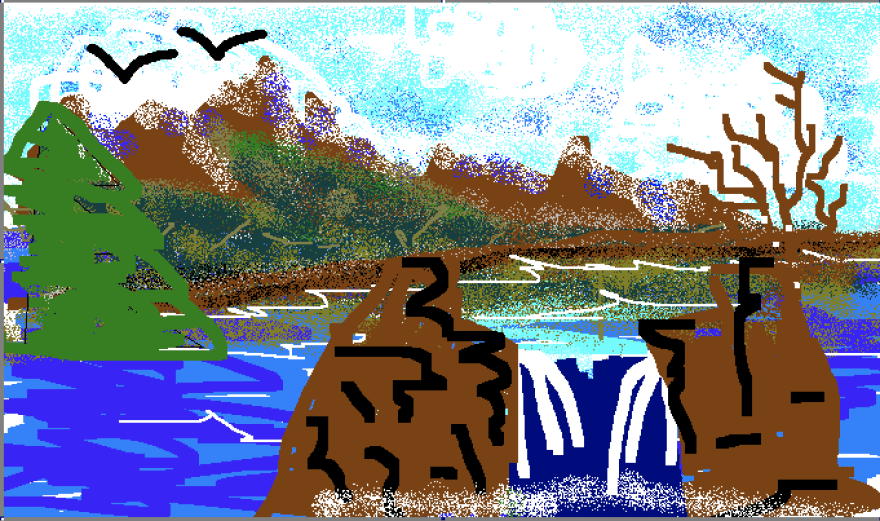 Even though the event was virtual, students shared pics of their physical world to connect—from their "battle stations" to the view outside their window.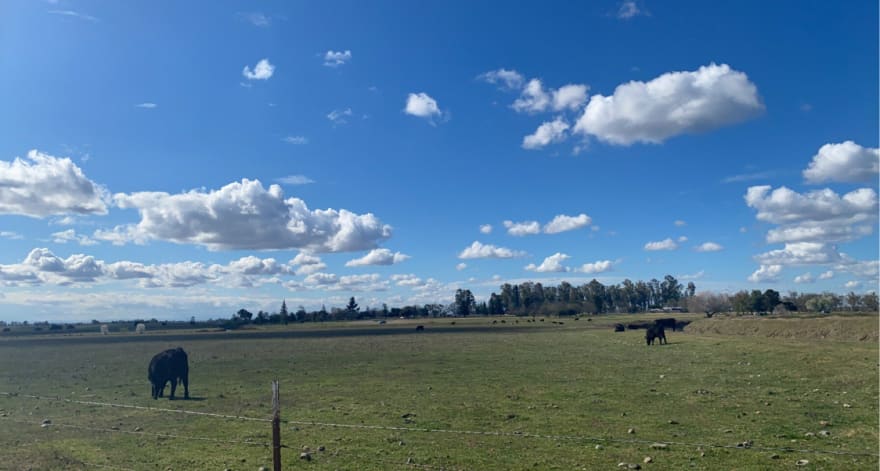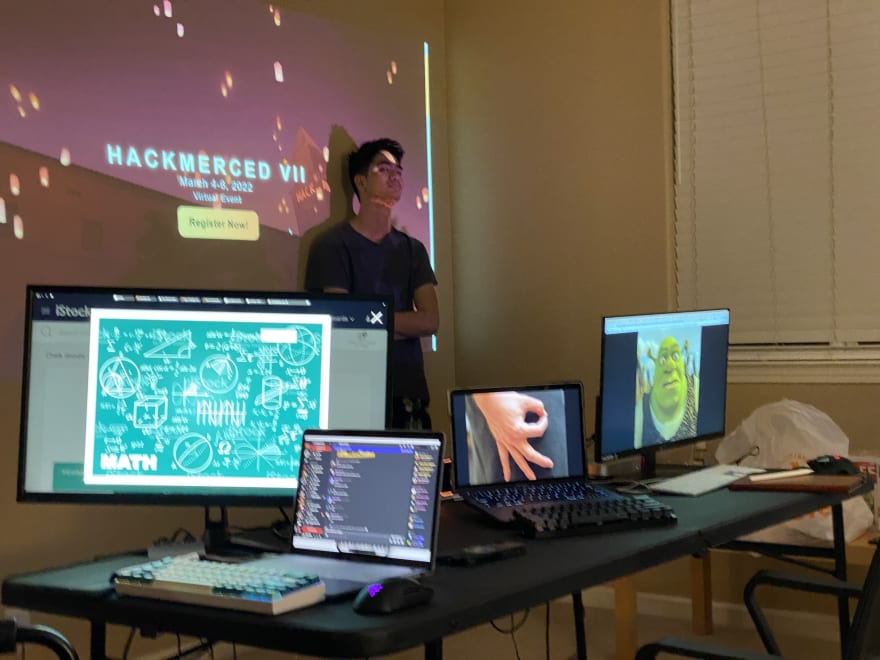 Discord was buzzing right up to the Sunday morning deadline—then all was quiet as most hackers crashed for a brief nap.
All projects were posted to DevPost for review; they were judged based on 6 criteria: Originality, Execution, Usefulness, Presentation, Learning, and Adherence to Theme. The full list of winners was announced during the closing ceremonies.
Jokes aside, it's amazing what developers can create under pressure. So many of them embraced the "learning" criteria and took the chance to zero in on a new language or tool.
Education winner Canvas Bot, is a Discord bot that incorporates a mixture of Python functions utilizing Discord API and Canvas Open API, deployed on AWS. The bot reminds students about upcoming assignments and updates.

SafeQR won first in Cyber Security and described their app as Waze and Firewall for QR codes. It provides a location for malicious QR codes near you, checks whether or not a QR is suspicious or not, and also saves your QR codes. They hosted a database on MongoDB and a REST API on Google Cloud and utilized Python and React-Native.

In the Innovation category, Lablr scored first prize by building a chrome extension that attempts to offer a fresh perspective on social media. Built with JavaScript, CSS, jQuery, HTML, and Google Fonts API, Lablr helps identify Instagram accounts that may be spreading misinformation and contributing to body dysmorphia.
Clever uses of a Lob API included an integration with Modzy to analyze the sentiment of letters created with Lob, another built a health care website that included the ability to use the Lob API to mail well wishes to loved ones. The winner, Cali-Eco, built a website to educate visitors about environmental issues, and integrated the Lob API to send out custom postcards about relevant issues to users. On the frontend they used Figma for the rough draft of the website template, NicePage for the building blocks of the final draft site, and VSCode to edit the HTML, CSS, JavaScript, and jQuery. Backend technologies included Python, Flask—and the Lob API.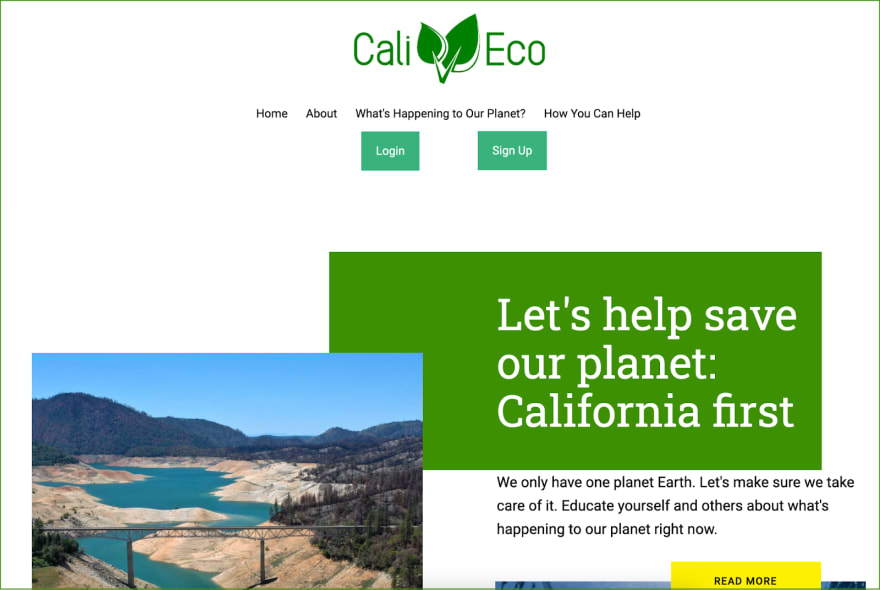 Snagging the **Moonshot award **was Organ Lock, who designed a platform to leverage decentralized public ledgers distributed on a blockchain to solve black marketing of donated organs and waitlist skipping. It was built using Truffle suite, ganache, web3, solidity, Infura, Rinkeby Testnet, and React JS, deployed on Firebase.
Best in Design was awarded to solo entrant Kai Indigo Wolf for Homeschool Haven, a web-based program to manage students, programming, scheduling, and more for homeschooling parents. Only 7 weeks into bootcamp, with no frontend experience, this was Kai's first time working with Grunt, Sass, Jshint, and Sprite.
We hope many of these developers will continue to expand on these projects; regardless, they certainly have a bright future ahead of them (and will definitely "Light the Future").
Special thanks to HackMerced organizers: Mary Delos Reyes, Jatnael Monte, Manjot Singh, Alisson Ross, Intiser Aziz, Athena Siaotong, Erick Vargas, Rohit Vemuri, Virginia Manandeg, Kiana Ha, Marthen Nodado, Alyssa Estrada, Betsy Avila, Winston Lou, Francisco Lira, Joseph Hoang, and Abdus Samee.