In late 2017 I was working as technical coordinator and marketing lead for a small IT consulting firm outside of Philadelphia, my first ever position in the tech industry. Since I knew absolutely nothing about the industry, I decided to do my own research and immerse myself in the latest news and best practices. I read books and articles on different technologies and programming languages, I attended numerous networking events in the city, and I even enrolled in a computer science class through my local community college. I was never afraid to ask questions and suggest implementing new concepts at the firm, but my boss never seemed to recognize my efforts and in fact discouraged my actions, citing that it wasn't part of my job description. After over a year and a half of dedication to the company, I began to realize that ideas we had discussed at the interview were never going to come to fruition and, frankly, I was feeling extremely underappreciated in my role. It seemed to me that the position I had so much wanted to become a career was not working out.
As part of my job, I was in charge of onboarding new consultants and running payroll which meant I had intimate knowledge of everyone's salary details and how many years of work experience it took for them to get there. This insight, combined with networking events in which I met many women who had transitioned into the tech industry, sparked an idea in my brain and got me thinking, 'Why can't I do this too?'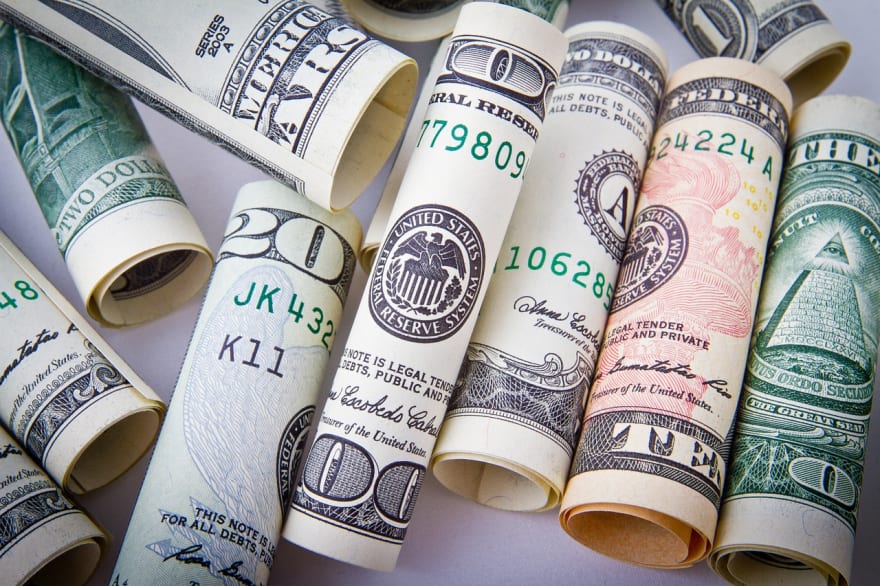 Okay, so the title of my blog post may be a little misleading. The wages, benefits, and job perks that I encountered with the consultants at the recruiting firm definitely caught my eye, but after the first time I manipulated HTML code and saw tangible changes reflect on a website… you could say I fell in love.
My journey to my present-day status started in 2012 with a simple project at my first job—a field hockey training facility. After scoring an interview for an administrative position, Googling 'What is field hockey?', and sitting through the strangest 2.5-hour interview I've experienced to date, I was offered to start the following Monday. One of my tasks was to add content to their website which was developed through WordPress. I began to teach myself how to navigate the platform using the enormous amount of free educational information available online and soon went from updating rosters and posting pictures to creating tournament galleries, adding streamlined registration features (with online payment capabilities), and cracking open files to tweak the HTML and CSS codes. I even created a subdomain to highlight the club's tour in New Zealand which included blog posts and collaborative galleries.
After two and a half years at my first job, I decided to resign in the summer of 2015 and take some time to travel. Upon arriving home, I followed some LinkedIn connections to my next job at the IT consulting firm. (Networking—it really works!) Even though I had an overwhelming amount of duties (when you work as admin for a small company, you wear many, many hats), I was still able to get my hands on the company website's code. I mainly updated blog posts and tweaked features here and there, but I also had the opportunity to run site testing when my manager decided to hire a professional to completely redo our site. It was my job to try to break things before the site went live and I got pretty good at it!
At the end of 2017 I had to take short term disability leave and my employer couldn't hold my position open for me so I was let go. I was struggling to pay the bills and on top of that, questioning everything about my life and what had led me to my current situation. After some intensive self-reflection and a few meetings with a career coach, I found myself on the path to starting a career in software engineering.
Through attending networking events and tech talks, I learned the myriad ways in which software engineering can be used to help society as well as improve the lives of others. Philly is a city of passion—which extends to their tech industry and startup culture as well. Whether it be fixing a simple dilemma or creating a solution for a systemic problem, the people in my city are willing to share their thoughts, then collaborate and act on them. I myself have a passion for solving problems and helping others and I think this could be the perfect outlet for me to do so. Plus, there will never be a risk of stagnation in the field since technology is ever increasingly becoming a part of our day-to-day lives.
The tech industry seems to crave innovation and curiosity so this trait that had previously gotten me reprimanded could do the exact opposite in the proper environment. Already, a mentor of mine reached out to me for help at her social media marketing firm, which includes updating her website. Now, I find that when I have nonconventional suggestions or go the extra mile in a project, I'm either met with praise or directional feedback which constructively encourages me down an alternate path. I don't feel boxed-in or micromanaged anymore. Plus when I told her that I was going back to school for software engineering, she was ecstatic for me!
Thankfully, I have already learned the tools I need to get a foothold in the tech industry (you pick up a LOT working at a recruiting firm), now I just need the developmental knowledge and, with Flatiron School's online software engineering program, I will attain that expertise.