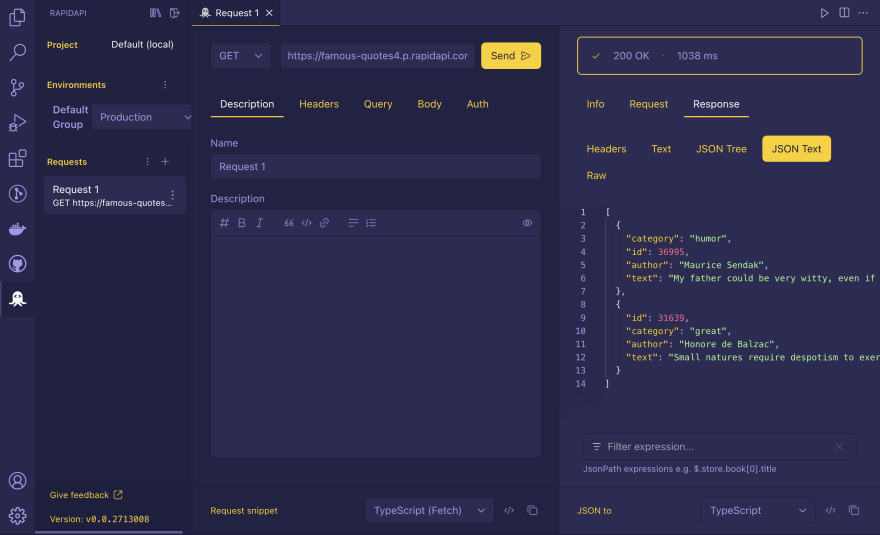 Are you a VScode lovers?
If you use a third app like Postman to test your API or another one, you know how it not easy.
RapidAPI created an easy and awesome extension for Visual Studio Code to test and deploy API rapidly.
How to get it
Go to the marketplace for VScode or to your editor and open the extension sidebar.
Search for the "rapid API client"
Then install it and enjoy.
You wanna know more? Look at the official guide.