Vim / Neovim enables us to manipulate text in various ways, in which, for example, we can sort lines or make them unique. Here are the examples.
---
Sort
Use sort command.
Besides, here is the documentation of Vim / Neovim.
Specify sort order
1. ASC
By default.

2. DESC
Append !.

3. Numeric sort
Give n as a parameter.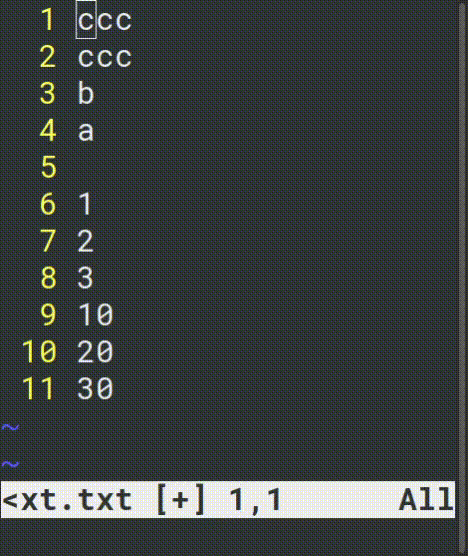 Fig.1 Sort order
Specify sort range
1. Whole text
Use % as usual.

2. Specific lines only
Add startNum,endNum to the head.
2-5 lines only, for example:

3. Visual selection
As is.

Fig.2 Sort range
An example of order + range (combination)
Here is a DESC + numeric sort example.

Fig.3 Complex example
---
Make lines unique
Use sort command as well. Give it u as a parameter.

Fig.4 Unique