I created a blog using dev.to API to integrate with my portfolio and demonstrate dev.to API you can check live blog here : click here
Framework Tools and library used to create this project :
Next.js
dev.to API (obviously)
geist-ui (frontend)
nprogress (To add progress bar in website)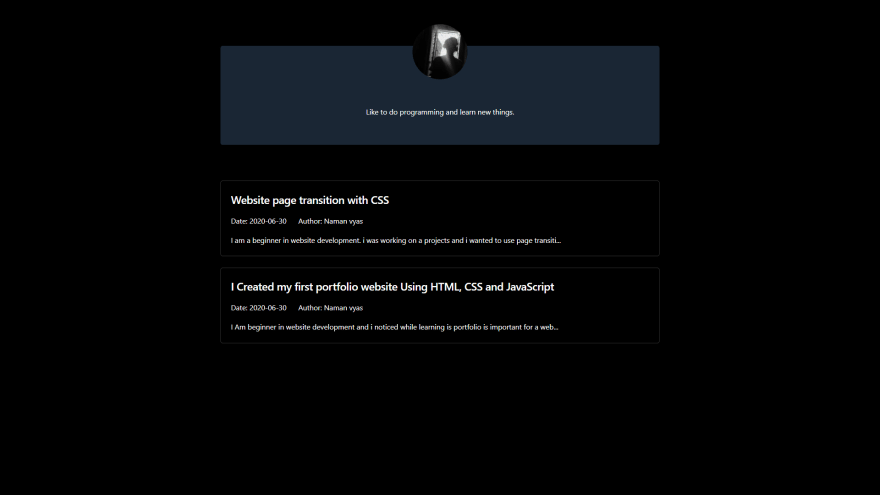 About Next.js (used for backend)
Next.js is an open-source React front-end development web framework that enables functionality such as server-side rendering and generating static websites for React based web applications.
About dev.to API
I used this API to fetch user data from dev.to profile. It is official API for dev.to website from which we can access almost everything from our dev.to profile
About geist-ui
I used this library for frontend. This is a Modern and minimalist React UI library, originating from Vercel's design.
About nprogress
Slim progress bars for Ajax'y applications. Inspired by Google, YouTube, and Medium. I used this library for adding a progress bar into this website
GitHub repositories of this project : Click Here
Please give review of this project in comments
And if you liked it please star this repo.