So... a while ago, my Macbook M1 pro was just a brand new machine with very little software installed. As a dev, obviously, I needed to install Xampp and a bunch of other applications that I always had on my Windows computer. I remember my installation was successful, but when i went back to use it this one time, I got one of the most annoying errors that I have received since I started using the M1. I don't know what happened! Suddenly, Xampp was incompatible with the M1??


Clicking on the "Show details" will show you an error that looks like...

INFO: Starting "XAMPP" stack ERROR: Error starting "XAMPP" stack: cannot calculate MAC address: hv_vm_create unknown error -85377023

Another thing i noticed is that my opening screen looked like this...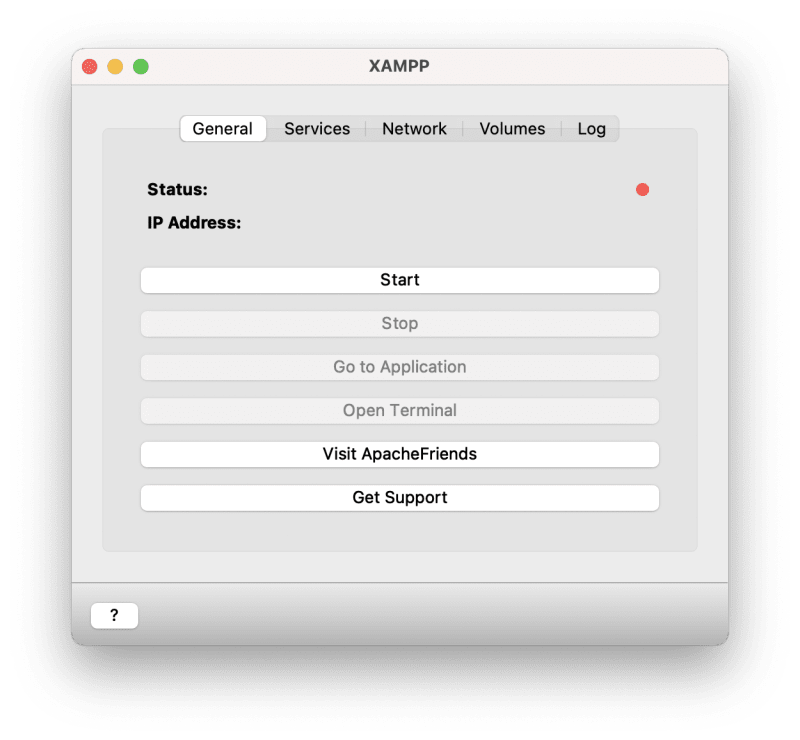 ...instead of this....


So my next course of action, of course, was to search for solutions from StackOverflow, and I tried out a couple, but they weren't exactly working for me. I kept getting the same error when I launched the application.
It is possible that i might have been too frustrated to read through all the solutions properly and find the right one 🤷🏽‍♀️
Anyway, I concluded that Xampp was probably not compatible with the M1 (like many software) and moved on to other options. Alas! Today, I found myself in a similar position. I needed to self host a Learning Management System using Drupal, and I needed Xampp (to be my server) for that. Damn, I was back here again. So I tried starting Xampp again(the one that i had unsuccessfully tried to set up the last time) hoping that by some magic, it would work this time. LOL!
You guessed right, it didn't work.
Anyway, I did some Googling (with a lot more patience this time) and I came across this post by somebody who seemed to have a found a solution that worked.
Basically, what the author of the post did was this:
Go to your Applications folder and make a copy of the Xampp application that you already have installed. Do not uninstall it! Make a copy!
Kindly share this blogpost with somebody who might be having some trouble with Xampp on the M1 Macbook Pro! Leave a comment if this blogpost helped you :).