Did you know that this month marks .NET's 20th anniversary! That's right, .NET launched 20 years ago on February 13th, 2002, alongside Visual Studio .NET. We are celebrating all month long and you can get join in on the fun.
20th Anniversary Celebration.
The .NET team is throwing a huge celebration on February 14th at 9AM Pacific. This 30-minute event will feature:
Interviews with luminaries & Microsoft alumni
Stories from customers and developers building amazing things
Memories of building .NET with Scott Hunter, Scott Hanselman, and special guests
…and so much ❤ from OSS contributors, MVPs, and .NET team members
Head over to https://dotnet.microsoft.com/ for more information about the event, but it is never too early to start celebrating! And while you are there, checkout new homepage redesign and the awesome .NET timeline!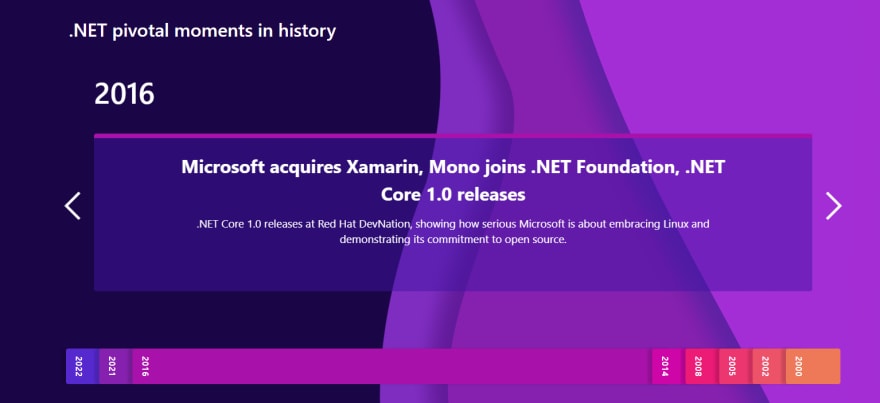 Digital Swag (wallpapers, cake designs, and more!)
The .NET design team has put together an awesome array of digital goodies for you to celebrate including wallpapers, Teams backgrounds, cake designs, e-mail signature images, and a whole lot more. They are high-res and customizable with SVGs, here is my current wallpaper on my ultra-wide:
Head over to https://github.com/dotnet-presentations/dotNET20th to grab all of the goodies and start celebrating!
Mod the dotnet-bot
The dotnet-bot is the mascot for the .NET community. Create your coding companion by modding the dotnet-bot and then share your creation with the world.
Celebrate on social
Celebrate with the community throughout the month of February on social media. Have a fond memory? Still have that PDC conference badge? Did you build something amazing? Share your stories, memorabilia, favorite features, etc. in picture or video form on Twitter using the hashtag #dotNETLovesMe. Microsoft, the .NET Foundation, and ecosystem partners are joining the celebration with digital swag, trivia games and more.
Don't forget to add the 20th anniversary event to your calendar over at https://dotnet.microsoft.com/!