.NET MAUI is finally here! With .NET MAUI you can build native, cross-platform desktop and mobile apps from a single C# codebase. To celebrate, we are collaborating with community members around the globe through local in-person (and online) .NET MAUI events and meetups. Join Microsoft team members and the community to hear all about .NET MAUI and learn how you can create your first .NET MAUI project.
Each event will event will kick off with an introduction to .NET MAUI run by a .NET expert. This session will announce the launch of .NET MAUI, product roadmap, an introduction into the architecture, and live code demos. The introduction will be followed by a workshop where you can start to build your very first multi-platform app with .NET MAUI.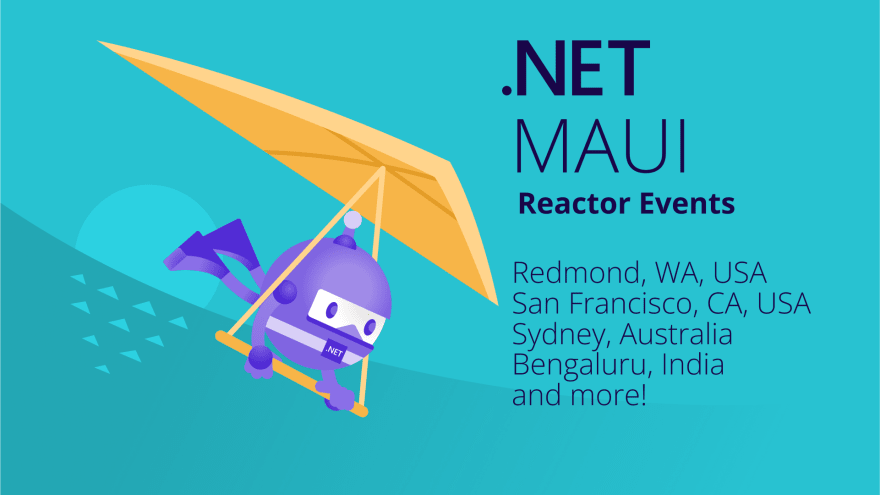 FREE Pizza will be provided at some locations! 🍕
When & Where
This event is running in multiple cities throughout August and September. Register for an event in
August 22: Redmond, WA, USA
August 25: San Francisco, CA, USA
August 27: Bengaluru, India
August 27: Sydney, Australia
September: London, UK
September: Tel Aviv, Israel
And more! Check out the updated list of events here: .NET MAUI @ Microsoft Reactor
Each event will be live streamed, so you can tune in ONLINE!
What
Come learn something new and leave with something that we all built, together, live with experts. The agenda will vary location by location but here is what can expect:
Introduction: What is .NET MAUI? What does the architecture look like? And, what is the product roadmap? Come find out!
Workshop
Q&A: Get all your .NET MAUI questions answered!
RSVP Today
Go to our Registration Page to find an event near you!
Looking for more .NET MAUI?