Do you believe in ghosts? - Today is National Paranormal Day! ...wtf does that even mean?!?

Hi! I believe you are one of the top 5 developers in your city! Yeah, sure..

New Year, new challenges. sent beginning of January, how original...

The Best IT Pioneers are Looking for You!

Hi! You just won a lottery ticket worth $$$ per year :facepalm
These are just a bunch of Email subjects I received in the past months from Recruiters and Head Hunters. I was pretty sure I could find more but apparently the stupidest or most boring ones went straight to the bin.
What happened to the Recruiters/HeadHunters in the past 3 to 4 years?
In the past, I was also receiving quite a big deal of offers or contact requests from recruiters but I remember them as more professional and discrete: either they were asking honestly if I was interested in their "help" in searching new opportunities, or they were directly suggesting a specific position.
I understand that the market of recruiters ( and developers ) is now very crowded and competitive, but seriously,
trying to catch my attention with such cheesy/cheap clickbait subjets is very sad.
Even though I am not actively looking for a new job, it would be stupid to not be aware of what the market is looking for or offering, so sometimes I reply and ask for more info about the position they are offering - and for which I would be - their own words - a perfect match!
That's when the recruiters start to become vague about the position they mentioned and say that before they can disclose information about company salary and whatsoever they'd like to have an introductory chat to really understand if my profile really matches ( wasn't that the reason why you contacted me in the first place?).
If you make the mistake to arrange this quick chat
(as I did more than once... I am too nice and every now and then I give a new recruiter a chance - and fall in the trap) you will be kept for about 45 minutes on the phone to answer lots of questions about your experience and skills that clearly show they haven't read your profile at all - and that they have no idea what they are talking about:
I am a Node - React full-stack dev, why are you asking me if I use Maven and SpringBoot in my daily tasks!?!.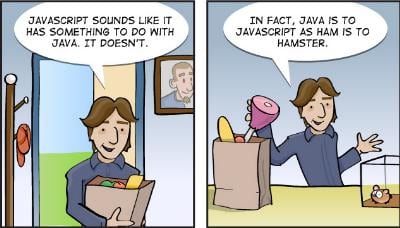 The truth likely is, they have no position ready for you. They just want to fill up their Database of contacts to pick from for whenever they will have something.
I find this very unprofessional and disappointing.
As much as I hate when they make cold calls. If they managed to find out your phone number or have it from that quick chat happened months before, they just call you without notice to discuss your current status or ask what you think about a job offer.
Can't you realize that I am very likely at work, in my office at my current company, actually doing my job, and that could be a bit uncomfortable having such a conversation there? Just send me a quick email or message and arrange a suitable time.
Seriously recruiters, do not waste people's time, do not spam people's email with cheesy templated messages ( once I received the same email for the same position from two recruiters of the same agency - with the exact same message) and don't ask me to present myself so that I look a good catch for you to show off at the hiring company.
I have LinkedIn, I have Xing, I have a blog, everything I can say about myself to catch your ( or the company's ) attention is there, and YOU contacted me, so YOU should make the company and position appealing for me, not the other way around.
Do not waste my time. Be professional, and precise. Tell me immediately what is the job about and the name of the company.
And don't ask me for my current salary - everyone knows how knowing the salary affects the salary negotiation during the interview - so I will not let you know.
---
Photo by Free To Use Sounds on Unsplash