Why You Should Migrate From Magento 1 to Magento 2
The latest and the most prominent reason is that Magento will stop supporting Magento 1 from June 2020.
This most definitely does not mean that your Magento store will stop working, Of course not! Your Magento store will continue to work the same way without the upgrade to Magento 2. However, once the support services are lifted it simply means that Magento will stop releasing security and feature updates for this particular version. Which implies two things:
1- Website becoming prone to security threats, and
2- No new upgrades for the features and performance of your website.
Running an eCommerce site in itself is a mammoth task and on top of that if you have to constantly deal with the hassles of updating your security patches, working on its speed and performance it would eventually end up requiring too much of your efforts.
It means that if you haven't made your shift from M1 to M2 yet any problem surfaces up regarding your frame Magento might not help you out with that.
What you should Know Before You Migrate?
-How difficult is the process to migrate from Magento 1 to Magento 2?
-What are the difficulties that I will face in the Magento 2 upgrade?
We will be answering all your queries, stating the benefits of Magento 2 over Magento 1.x, and would suggest actionable solutions in context with Magento migration through this Article one at a time.
Migrate From Magento 1 to Magento 2 Now
What are the steps that help to get done migration process?
Following steps need to be taken care of prior to an upgrade to Magento 2.
1-Extension Migration
2-Server Upgrade based on requirements
3-Theme migration
4-Selecting the functionality for the new store
1-Extension Migration :
Extension migration while your upgrade to Magento 2 could require some effort on your end. You must have deployed multiple extensions on your online store to arm it with numerous features. If you are using multiple 3rd party extensions it could be a possibility that you have come to realize that there are certain extensions that are used more frequently and need some enhancements whereas on the other hand there are extensions that are seldom used.
This extension migration could be your opportunity to pick the ones that you want to have in your new online store as well. This Magento 2 upgrade might be your time to give your store a new look and feel and enhance its features by shortlisting or adding on the already existing extensions.
It would be advisable to remove the extensions offering redundant features. Once you're done with the shortlisting it would be important to check if the upgraded extensions are available for them. If yes, extension migration would be possible easily. If not, then these extensions would be required to be built from scratch rather than performing an extension migration activity.
2-Check your server:
Before proceeding with migration you would be required to check for your server compatibility with Magento 2. Check the server requirements for Magento 2 and then proceed to upgradation (if required).
3-Theme Migration:
Theme migration is another crucial part of this upgrade to Magento 2. Magento 2 aims at delivering enhanced shopping experiences to customers on the online store. Which again gives an additional point to it and advocates in the favour of an upgrade to Magento 2. Since Magento 2 differs from Magento 1 largely in terms of structure the themes from your old store (Magento 1) cannot be directly lifted and utilized for the new store.
Instead, the theme for your new store after you migrate from Magento 1 to Magento 2 needs to be built from scratch like the extensions which are not upgradable. Hence in order to provide your customers with a responsive and interactive website, you will need to work on the suggested methods for theme migration.
4-Decide upon the functionality:
Prior to migration from Magento 1 to Magento 2, you would also be required to decide the functionality to want to migrate from your old site to the new one. There might be sections in your online store that you might want to remove or include just like extensions discussed in the section for Extension Migration above. This is a good time to review the site for any redundant features or extensions that it might be carrying.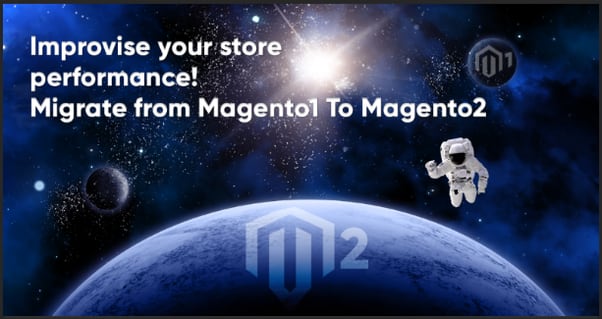 You can read this "Magento migration case study" to learn more about difficulties faced by a cotton-cashmere store in Netherland, and accomplished successful migration process in minimum time period.