Unlock GOD MODE
Are you in your Software Engineering journey? Or just want to have access to some hidden files and folders within your computer in Windows 10? Either way, I got you.
This can be done several ways. In my experience there is more than one way to get to Walmart from my house. But here is one quick way to change your folder options from hidden to GOD MODE.
---
Super Simple Instructions
Hit your START or WINDOWS KEY
After type FILE OPTIONS
You then should see an option called FILE EXPLORER OPTIONS, click on that. Then you will see a window like the picture below:
Next Click on the VIEW tab inside File Explorer Options window
With the VIEW tab selected, look down midway for show hidden files, folders and drives
Next click SHOW HIDDEN FILES, FOLDERS AND DRIVES
Click APPLY and hit OK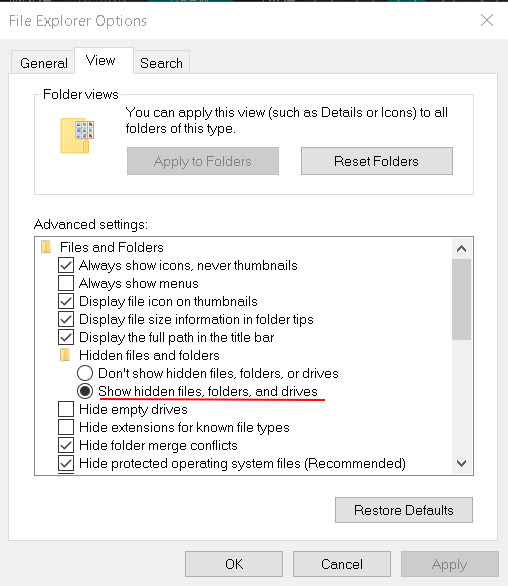 ---
GOD MODE BEGINS
---
I hope this helps you!
J