Bash script is one of the amazing scripting language used to automate tasks in Linux & Unix and it is one of my favourite scripting language for automating the tasks.
A few days ago I was searching about how to crawl website page?
After founding lot of stuff in the internet I learnt about 'Wget' tool into linux system.
Wget is a useful for downloading and crawling a website page.

So after this I started writing a bash script for website page crawling.
-> Firstly open up my favourite vim editor

-> Then started writing script with case statement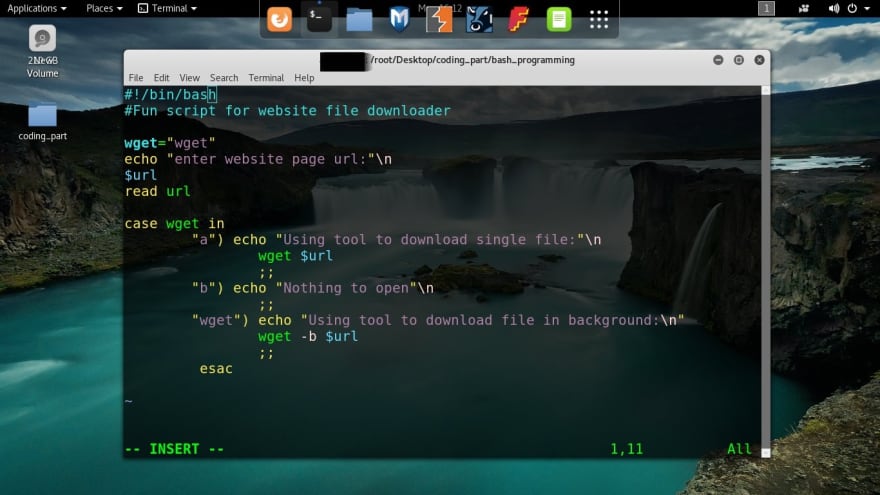 ->As you can see I uses case statements and automated wget tool into a simple bash script and it its a working code..
For more details about bash and automation
visit my github account