Hi folks,
Welcome to Performance Matters. The recording for last week's webinar with Octopus Deploy is now available! See how with the right tools and workflow in place, you can deploy code at speed, while ensuring your customers are having a lightning-fast experience.
For this edition, we're digging into the top web hosting services of 2020, website speed repercussions, minimizing DOM reflow, and the mess that was the Xbox pre-order launch.
Enjoy!
Your Curator
---
FEATURED ARTICLES
The 7 fastest web hosting services of 2020
Planning on building a website? Or looking to swap from your current hosting provider? Why not dig into the most performant hosting services out in the market today, with detailed insights into the findings.
---
How fast should a website load?
We all know that fast load times are important, but have you ever seen the compelling metrics behind why?
---
Minimizing DOM reflow
Discover how a DOM reflow/ layout shift can occur, the negative performance implications, and more.
---
BUG OF THE WEEK
Xbox pre-orders are causing mass retail website crashes
Retail sites are crumbling under the pressure of millions of eager gamers this week, all flocking to be the first to try the new Xbox Series X/S. Retail giants such as Walmart and Target were among the affected, with many more falling victim.
---
COMMUNITY
Hacktoberfest 2020
Are you looking to contribute to more open-source projects? Then you need to get involved in Hacktoberfest, the event encouraging participation in the open-source community through swag incentives. It starts in October - don't miss out!
---
If you think Performance Matters is pretty great, why not sign up to receive it in your inbox every week? 🙌
---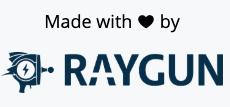 ---