This is the world of technology, and almost everyone wants a bright career in tech, but what if you are not from a tech background, and you will be confused, and think that all the work in tech requires Coding, but what if I tell you there are a lot of others fields to explore in tech that doesn't involve coding.
Let me just start by sharing it all, and I will explain a little bit about each field, and if you find any of them interesting just start exploring all the resources on Google, and learn.
1. Business Analyst
According to Wikipedia, A business analyst (BA) is a person who analyzes an organization or business domain (real or hypothetical) and documents its business, processes, or systems, assessing the business model or its integration with technology.
You can get detailed information here, like-
Different Business Analyst Role
Skills of a Good Business Analyst
Certifications
Jobs
2. Operations Manager
An operations manager is a key part of a management team and oversees high-level HR duties, such as attracting talent and setting training standards and hiring procedures. They also analyze and improve organizational processes, and work to improve quality, productivity, and efficiency.
Skills Required
Strong communication skills.
Good motivational skills.
Strong negotiation skills.
Exceptional organizational skills.
Awareness of internal and external customer needs.
3. Technical Recruiter (requires technical background)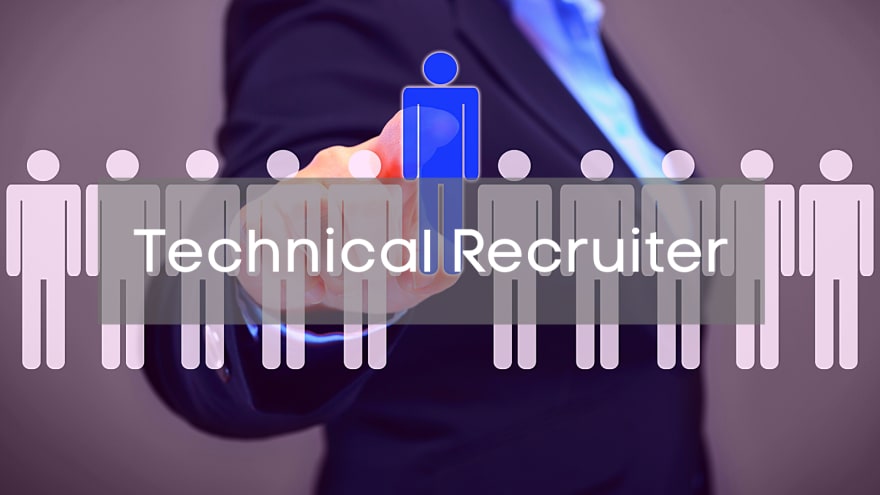 A Technical Recruiter is responsible for all aspects of the sourcing and hiring of IT professionals to fill technical positions. A Technical Recruiter will work to identify and fill job openings, interview candidates, and keep records of applications.
Skills Required
Technical knowledge to be able to talk to job prospects and understand qualifications.
Strong social aptitude and ability to build relationships.
Excellent interpersonal communication skills
Negotiation skills
4. Product Manager
According to Wikipedia, a product manager is a professional role that is responsible for the development of products for an organization, known as the practice of product management. Product managers own the business strategy behind a product (both physical and digital products), specify its functional requirements, and generally manage the launch of features. They coordinate work done by many other functions (like software engineers, data scientists, and product designers) and are ultimately responsible for the business success of the product.
Skills Required
Experience with Web site development
Ability to operate in a high-energy, high-intensity, and rapidly evolving environment
Project/change management experience implementing new ways of working
Excellent communication and stakeholder engagement skills
5. Project Manager

A Project Manager is responsible for planning, overseeing, and leading projects from ideation through to completion. This is a senior role at an organization and requires interaction with a range of internal and external stakeholders, most often managing several moving project parts simultaneously.
Skills Required
Engineering
IT or Computer Science
Business or Business Administration
Management
6. Technical Writer

A technical writer is a professional information communicator whose task is to transfer information (knowledge) between two or more parties, through any medium that best facilitates the transfer and comprehension of the information. Technical writers research and create information through a variety of delivery media (electronic, printed, audio-visual, and even touch), such as online help, manuals, white papers, design specifications, project plans, and software test plans. With the rise of e-learning, technical writers are increasingly becoming involved with creating online training material.
Skills Required
Technical communications
Writing
Ability to study and understand complex products or software
7. SEO/SEM Specialist
Search Engine Marketing Specialists (SEO/SEM) are responsible for planning, implementing, and managing a company's overall SEO strategy. They usually cover a wide variety of duties such as web marketing, web analytics, content strategy planning, link building, and keyword strategy.
Skills Required
Proven success in SEO
Experience in web analytics, marketing, and business development
Experience with A/B testing and other testing metrics
Knowledge of HTML, CSS, JavaScript
Ability to analyze data and provide evidence-based recommendations
Sense of ownership and pride in your performance and its impact on the company's success
Critical thinker and problem-solving skills
Team player
Good time-management skills
Great interpersonal and communication skills
Degree in relevant quantitative fields.
8. Software Quality Tester

Software Testing is a process of verifying a computer system/program to decide whether it meets the specified requirements and produces the desired results. As a result, you identify bugs in software products/projects.
Click here for more information.
9. Data Analyst

A data analyst is someone who scrutinizes information using data analysis tools. The meaningful results they pull from the raw data help their employers or clients make important decisions by identifying various facts and trends.
Skills Required
Ability to work with stakeholders to assess potential risks
Work experience as a data analyst or in a related field.
Ability to analyze existing tools and databases and provide software solution recommendations
Demonstrated experience in handling large data sets and relational databases
High-level written and verbal communication skills.
10. Tech Support Specialist

The role of a Technical Support Specialist within an organization is to provide assistance and maintenance to all computer systems and hardware. Their work may include installing, configuring, and updating hardware and software, as well as fixing any issue related to the equipment that may come up on a daily basis.
Skills Required
Extensive familiarity with Windows operating systems
Minimum 1-year experience in information technology or technical support
Working knowledge of security software options and functionality preferred
CompTIA A+ certification a plus
11. System Administrator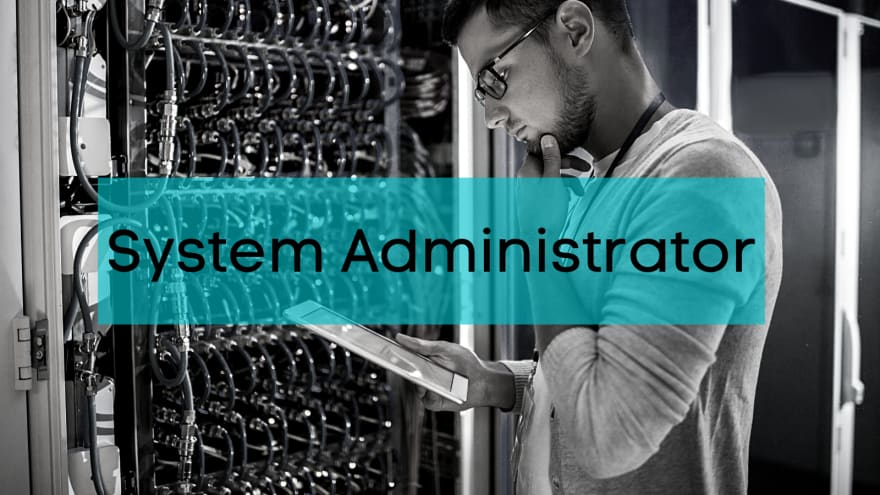 According to Wikipedia, a system administrator, or sysadmin, is a person who is responsible for the upkeep, configuration, and reliable operation of computer systems; especially multi-user computers, such as servers. The system administrator seeks to ensure that the uptime, performance, resources, and security of the computers they manage meet the needs of the users, without exceeding a set budget when doing so.
Skills Required
Proven experience as a System Administrator, Network Administrator, or similar role
Experience with databases, networks (LAN, WAN), and patch management
Knowledge of system security (e.g. intrusion detection systems) and data backup/recovery
Familiarity with various operating systems and platforms
12. User Experience(UX) Design

User experience design is a concept that has many dimensions, and it includes a bunch of different disciplines — such as interaction design, information architecture, visual design, usability, and human-computer interaction.
Skills Required
Proven experience as a UX Designer, UI Designer, or similar role
Strong portfolio of design projects
Background in project management and research
Familiarity with interaction design and information architecture
Excellent communication skills
13. User Interface(UI) Designer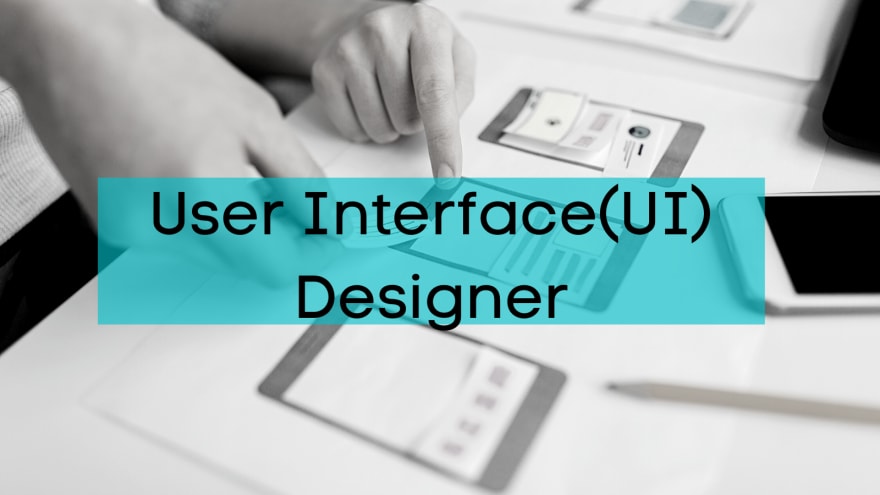 UI designers are responsible for designing how a user interacts with a computer, in fact, they're obsessed with human-computer interaction! Whether it's a dashboard computer in a car, a mobile app, a video game, a website, or a virtual reality interface, UI designers are the ones that make these interactions possible.
Skills Required
Knowledge of wireframe tools (e.g. Wireframe.cc and InVision)
Portfolio of design projects
Up-to-date knowledge of design software like Adobe Illustrator and Photoshop
Team spirit; strong communication skills to collaborate with various stakeholders
14. Information Architect

According to Wikipedia, Information architecture (IA) is the structural design of shared information environments; the art and science of organizing and labeling websites, intranets, online communities and software to support usability and findability; and an emerging community of practice focused on bringing principles of design, architecture and information science to the digital landscape.[1] Typically, it involves a model or concept of information that is used and applied to activities that require explicit details of complex information systems. These activities include library systems and database development.
Skills Required
Client-Facing Communication.
Understanding of User-Centered Design.
Concept Testing.
Critical Thinking.
15. Mobile Designer
Mobile designers can go by many names, including app designers, iOS designers, Android designers, and more. They usually work closely with user experience (UX) designers and user interface (UI) designers to apply their designs to mobile interfaces.
Skills Required
Mobile User Interface Design. Probably the most important aspect of mobile app development is building a high-quality user interface (UI).
Cross-Platform App Development.
Backend Computing.
Modern Language Programming Skills.
Business Capability.
16. Marketing Automation Manager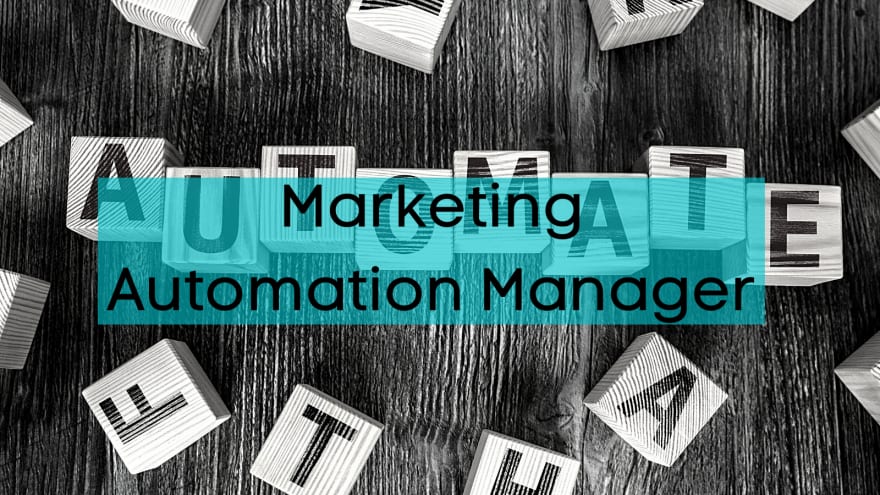 The Creative Group Salary Guide defines the marketing automation manager as an individual who "administers marketing campaigns; tests and analyzes workflow, lead generation, lead nurturing and lead scoring; and identifies tactics for improvement.
Skills Required
At least 3 to 5 years of marketing experience.
Strategic thinker and hands-on executor.
Solid writing skills and experience creating marketing content.
Experience managing campaign execution across multiple channels.
17. Software Sales Representative

Responsible for the merchandising, distribution, and selling of computers, software, and peripherals.
Read the full information here.
18. Digital Marketing

Digital marketing is any form of marketing products or services that involves electronic devices. That's the reason it has been around for decades (because electronics have) and why it doesn't necessarily have anything to do with content marketing, Google ads, social media, or retargeting.
Skills Required
Ability to analyze data and draw insights. The growth of digital marketing has created endless amounts of data.
Organization and project management skills.
Knowledge and appreciation of automation.
Voice search SEO.
UX skills and an understanding of the customer experience.
Advanced social media knowledge.
19. Computer Networking

This is where you can find many profiles in this category.
20. Software Testing (some aspect require coding skills)

Software Testing is a method to check whether the actual software product matches expected requirements and to ensure that the software product is Defect free. It involves the execution of software/system components using manual or automated tools to evaluate one or more properties of interest. The purpose of software testing is to identify errors, gaps, or missing requirements in contrast to actual requirements.
Know more .
Skills Required
https://dzone.com/articles/17-skills-of-highly-effective-software-testers
Bonus
Customer Relationship Management (CRM) / Salesforce
Graphic Designer
Business Intelligence
Business Development Executive
Cybersecurity (certain areas/domains require coding skills)
I have just listed all the fields, but that's not gonna help you.
Find your interest in the field, google about that particular field, learn, and improve yourself.
Good Luck!
Please Drop a ❤, if you enjoyed this.
You can connect with me on:
🎥YouTube
⚒LinkedIn
🧵Twitter
✍Hashnode
📷Instagram