Writing React with TypeScript
Just a quick note today as I stumbled over a a nice GitHub repo:
We've made good experiences writing React Applications with TypeScript -- and I just now stumbled across a good cheat sheet which summarizes many of the lessons learned:
a cheatsheet for react users using typescript with react for the first (or nth!) time
👋 This repo is maintained by @swyx and @IslamAttrash, we're so happy you want to try out TypeScript with React! This is meant to be an intermediate guide for React developers familiar with the concepts of TypeScript but who are just getting started writing their first React + TypeScript apps. If you see anything wrong or missing, please file an issue! 👍
Translations: 中文翻译 maintained by @fi3ework
Table of Contents
Expand Table of Contents
We've summarized our own best practices at sandstorm in a GitHub boilerplate (created by my great colleague Robert Baruck), with the best practices summarized in a GitBook:
Kickstart guide for React Redux Apps written in TypeScript
React TypeScript kickstart
This gitbook serves as a guide for kickstarting a new React project with preconfigured Redux, TypeScript, Sass, Storybook and unit testing.
Prerequisites
These tools are needed to start developing.
#

 nvm
brew install nvm


#

 node (latest lts version)
nvm install --lts


#

 set latest stable lts as default
nvm 

alias

 default stable


#

 be tripple shure you use the right node version
nvm use default


#

 yarn
brew install yarn --without-node
Editor
We recommend to use VSCode as editor Install the following Extensions:
TSLint -> linting support directly in editor (marketplace)
Type safe React & Redux Snippets in TypeScript -> Snippets for boilerplate code as shown in Cookbook (marketplace)
Cookbook
In the cookbook you will find skeletons for important modules. These skeletons are also available for VSCode as snippets in the VSCode marketplace.
Example (Component with defaultProps)
Look, ma! Intellisense!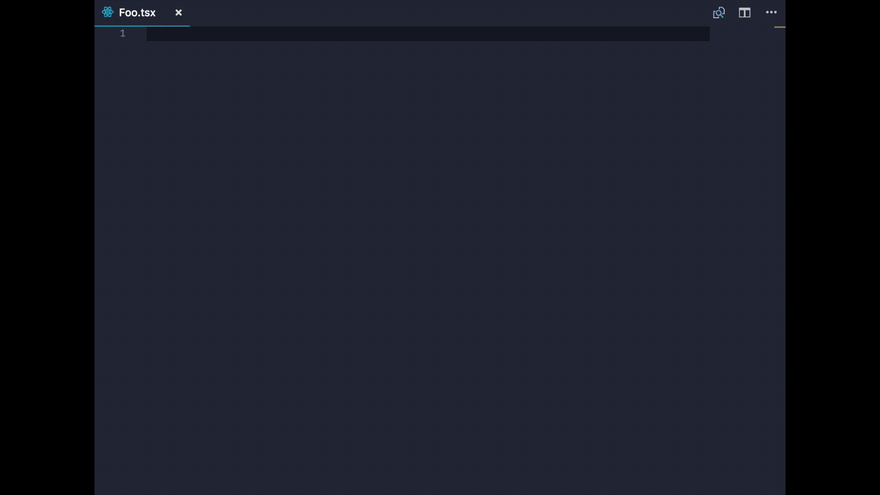 Contribute
…
We've also published [a VSCode Snippet Extension(https://marketplace.visualstudio.com/items?itemName=Sandstorm.vscode-awesome-ts-react-redux-snippets) which helps to write TypeScript/React with little boilerplate.
What are your experiences writing React + TypeScript?
All the best,
Sebastian
Classic DEV Post from Jul 13 '19