5 Tips for Implementing A Solid Digital Marketing Strategy
TechGlobeX

Updated on
・4 min read
If you own a business, you're probably already aware that you need to have a decent digital marketing strategy in place in order to get the conversions you want in today's modern, digital world. But just where do you even begin to implement a solid digital marketing strategy? We share our best tips to get you in the digital game.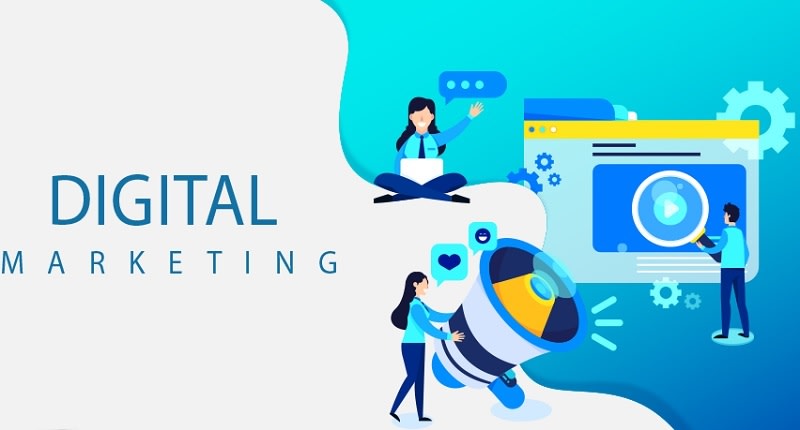 Start with a Clear and Cohesive Brand
The first step towards the perfect digital marketing strategy comes before you even step foot in the arena. To begin with, you must develop a clear and cohesive brand means that you can implement through every touchpoint of your marketing. This improves brand recall significantly and will keep your brand at the front of your customers' minds.
But what is a brand? A cohesive brand is more than just a logo and includes both a visual identity and strategy to place you where you want to be valued higher amongst your competitors. This means that not only will it be beneficial for your customers, but developing a brand before you start your digital marketing strategy can make the process easier for you as well, as you'll always have a solid base ground to refer to for your collateral.
Develop Your Website Using SEO Best Practices
SEO, or search engine optimisation, is how you'll get your website to be seen online. In a world where the online sphere is overcrowded to say the least, implementing SEO best practices is absolutely essential to kick start any digital marketing strategy.
When you develop your businesses website, SEO should always be on the mind. Whether you are doing it yourself or outsourcing the campaign, the person who develops your site should be someone who is competent with SEO and understands what to do to get your pages seen. From using the right keywords and creating good metadata, to making sure your site is sound and secure, all of these best practices will get Google and other search engines noticing your site over others. Your organic site traffic will be sure to increase as a result.
Utilise a Variety of Targeted Channels
The digital sphere is full of different channels that you can utilise in your marketing strategy. The best thing about digital is the ability to target these channels so that the right people see them at the right time, every time. From programmatic and Google Ads strategies, to all the various social media platforms available, there is no shortage of powerful platforms available. The most important thing is to recognise which of these channels your audience is most likely to be most engaged with, and put your marketing budget into a range of these.
For example, local businesses may choose to implement keyword generated strategies across Google Ads that relate to their locations. The same business could also generate a location-based store traffic strategy across Facebook. This kind of business would recognise LinkedIn as a platform that they could use for strategies such as recruitment, but that wouldn't have much of an effect on day-to-day customers visiting their store.
Do Your Research when it comes to User Experience
There's nothing worse than getting your digital marketing the reach you want it to get, but finding that people aren't flowing through the user journey for you to get the conversions you want. A huge element of digital that people often overlook is user experience or UX. This is so important to accurately research, or to have implemented by someone who knows what they're doing.
UX can be integrated within your website, e.g. by directing customers from page to page in a seamless and logical path. It can also be considered throughout the whole customer journey: the way your customers interact with your ads, where they are led when they click a link on social media, and even how they find their way through your physical store. There are many ways, big or small, to implement good user experience, and the more you take it into account, the more your customers will value your business.
Consistently Create Engaging Content
With all your ads in the right places and your customer journey solidified, you'd think you'd be able to finish up there, but this is far from the truth. Any good digital marketing strategy has a plan in place for creating content to keep your channels active and engaged consistently. Whether this means uploading social media content to engage with fans of your page or creating written blog content for your site to help with SEO, keeping this up on a regular basis is one of the best things you can do for your digital strategy. Don't forget the saying – content is king.
DISCUSS
Classic DEV Post from Aug 28 '19