Hello Everyone👋
I made a quick cheat-sheet for PowerShell equivalent of common Bash Commands. PowerShell is also a very powerful shell but can be confusing for people who are acquainted with Bash/ZSH.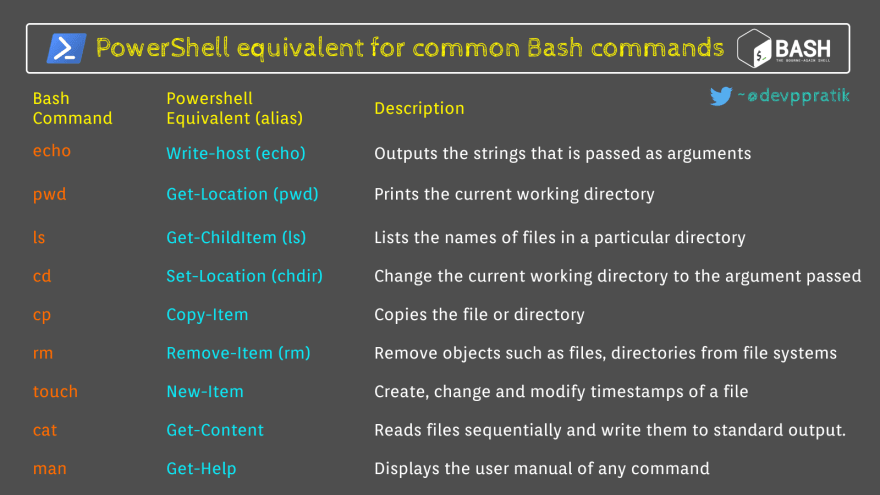 Hope this helps. I will make a few more cheat-sheets and dive into the various commands in more detail.
Thanks for reading 🤝🤝
I would ❤ to connect with you at Twitter | LinkedIn | GitHub
Let me know in the comment section if you have any doubt or feedback. Feedback is appreciated!!
See you in my next post!! Stay Safe😷
Happy Learning! 😃😃