I'm going to be honest with you. I've been pretty lazy my whole life. I like things easy and secretly hope that things will work it out themselves. But there came a point in my life when I realized that everyone that I aspired to be didn't let the days pass and wait for something to happen. They made things happen. So about a month ago, I did just that. I made something happen. I quit my job! This was my first step into a new world.
It's always scary for me to step out of my comfort zone. I like what I know because I'm good at it. I've been in the pharmaceutical field for quite awhile and worked my way up to Program Director at one of the local private colleges in my area. It was a pretty awesome job. I've never found a job in my field that I've loved so much.
So what changed? Nothing--the funny thing is, nothing changed. I just realized something that I've always had and always wanted. I got to where I was because I am organized, creative and good at solving problems. What I realized is that my position didn't offer what I wanted to do with my skills. Build.
My first computer was a Windows 95. My first basic code was on a floppy disk and I've loved tech since. It was just so fascinating. So many innovations and ideas coming to life. I wanted to do that one day.
Although pharmacy was my parents' obvious choice for me after high school, I struggled so hard with that decision because my mind was always gravitating towards tech and design. Fast forward a decade later, with the support from my family and friends, I gave into my tech craving.
So . . .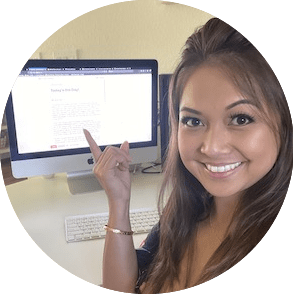 Hello Tech World! I'm very excited to say that today's the day that I start my journey with you! I can't wait to learn, build and create things with code. I thought I knew things, but it turns out that I'm outdated and have very little coding experience. I'll be back here every week to share my experiences and document my coding progress. I'd love to hear of yours too. Your journey and advice is what inspires me to keep going and reminds me that I have a friend in all this.
My coding starter pack:
freecodecamp.org to learn
DEV.to to share
On my mind:
How many people are just starting out?
What did you do to get the wheels turning?
I'm always looking for good mobile apps to learn on the go. Any great finds?
Until next week!

*** Special shout out to @chrisoncode & @kapehe_ok for being my mentors and guiding me. And to Mikki for always believing in my skills. I won't let you down. ***
Follow me on Twitter @freddilynne :)