Hi, I'm Marco, Nice2MeatU
I'm married and have two wonderful girls. The four of us are living in Freiburg, Germany, at the gates to the Black Forest.
This pic shows me in a snowy landscape after riding down a hill on a sledge. Fun times: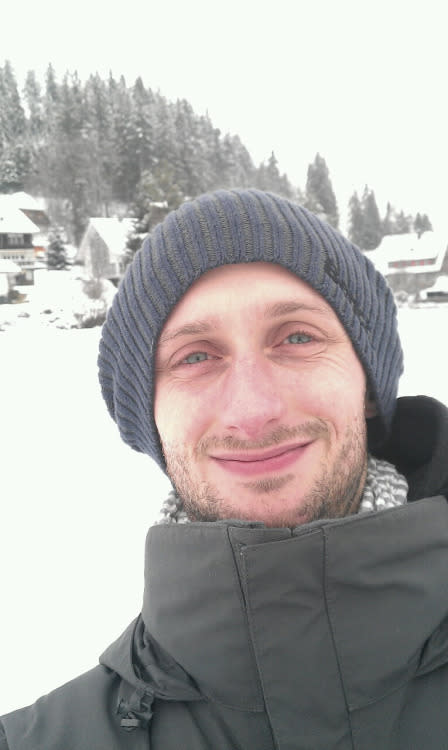 I have been coding for almost 10 years and have been working for very small companies (like a boss, me and that's it) at the beginning of my career. Since November 2016, I'm working for NIMIUS GmbH in Bad Krozingen (which is close to Freiburg). Before that I have been with Smashing Magazine.
You can find me on Twitter as @nice2meatu
I mostly program in these languages: HTML, CSS and am currently learning more about Vue.js.
Nice to meat you.
Classic DEV Post from Jul 30 '19