I had a very busy codeful week and I learnt a lot. I'm hoping that I could share them in detail soon but today, I'll be sharing a summary of my findings or lessons.
I learnt that there was a difference between External and Internal Link in React. In simpler terms, using NavLink and Link tags should be used for internal pages and a href tag would be used for external pages.

I've been struggling with a particular error "TypeError: can't read properties of Null (reading 'id'). I was on stack overflow a lot last week. I think I'll figure it out this week. 🤞🏽

I think I'm getting a hang of Supabase. It was really difficult at first, then I found a few resources that helped.
However, I'm still unsure about my SQL policies and how I can get them to work with my tables. Again, I'm hopeful I'll figure it out this week.

Finally, DOM Purifiers. I think it's something that can help make input unreadable to script and tags. That is, it'll help to protect inner HTML's from reacting to Programming languages. I guess. I don't know if it works with React or if React is already protected in anyway.
Finally,
Dear Developer I think Bugs, Errors and problems would always come but we'll always figure it out.
Don't get a burnout. Do what you love. See a movie or two.
Live.💕
Until next week.
---
Oh😐 I promised Memes.
Image Credit: Google 🔎
Image Credit: Google 🔎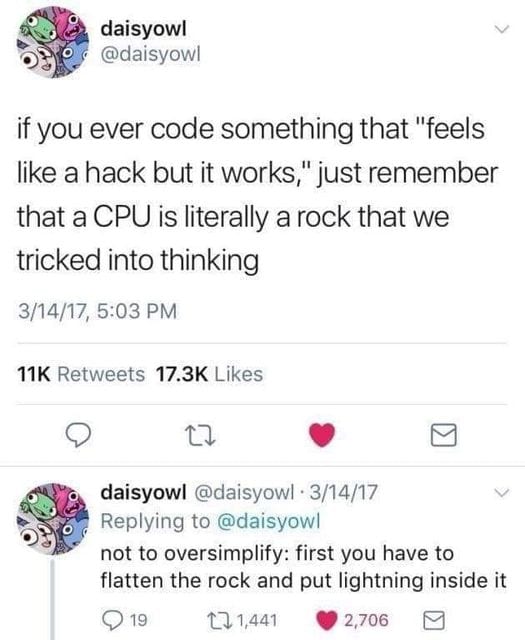 Image Credit: Google 🔎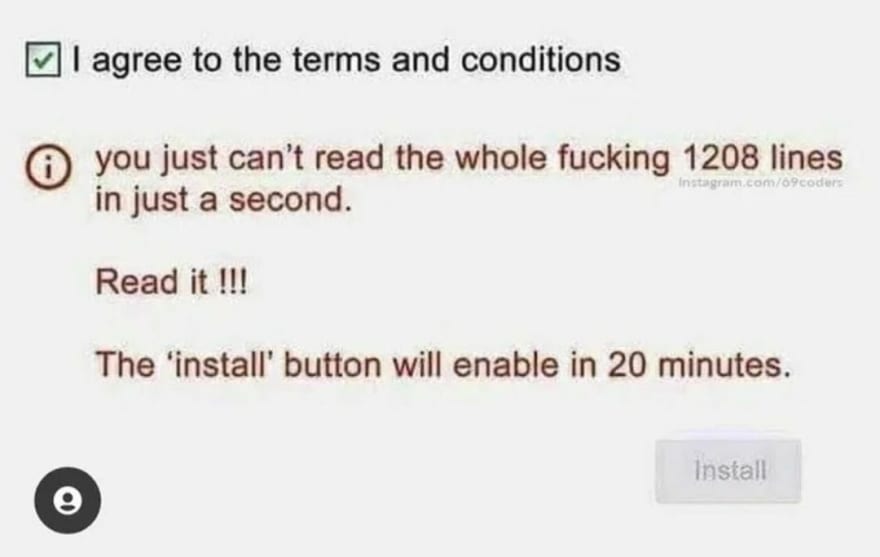 Image Credit: @Dunsin_codes on 🐦
Image Credit: @euboid on 🐦
🤭☺️☺️Until later, and yes, Leave a comment or share a meme.
---