I've been live-streaming Dublin Maker's Maker-a-Day events as part of Science Week.
It was a chance to jump deeper into live-streaming, the amount of jitters yesterday and this morning!
Some of my behind the scenes setup: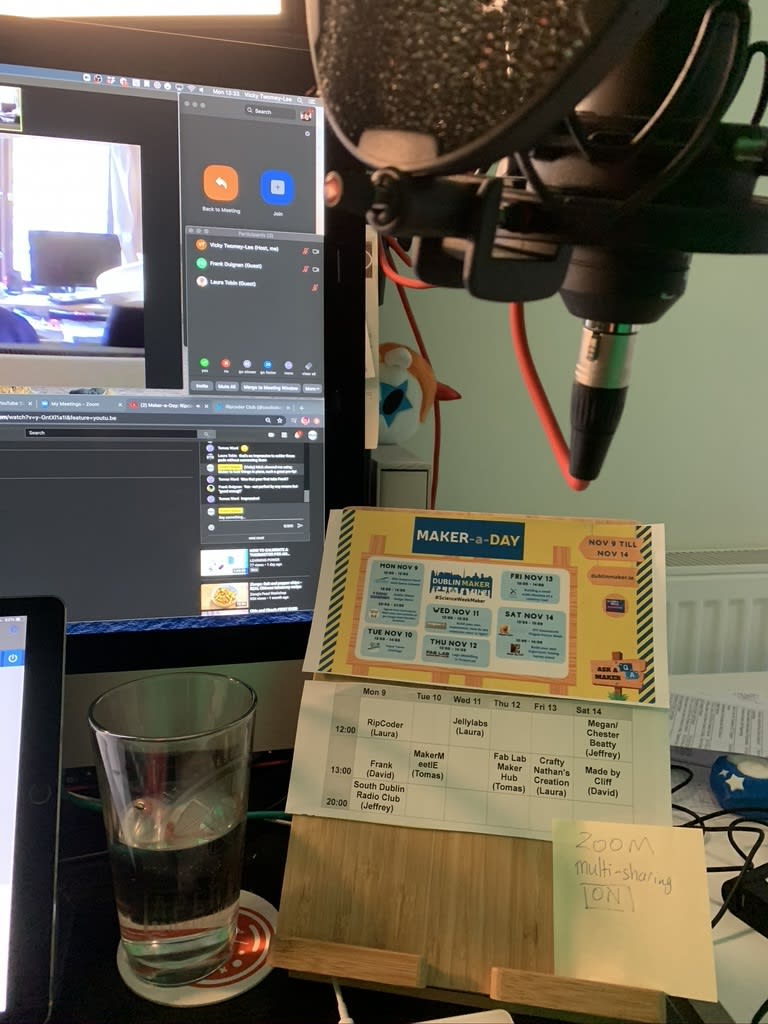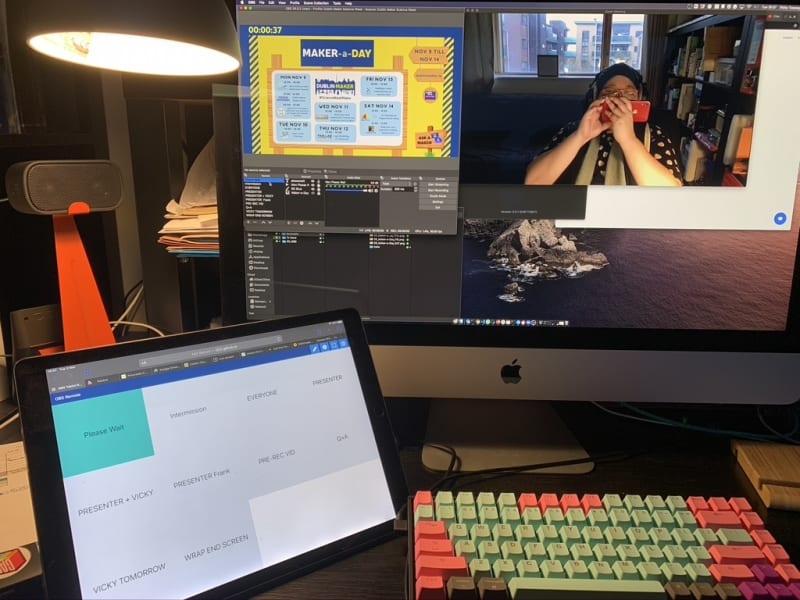 This one was a great find by my other half, as I was eyeing up the Elgato Stream Deck and halted me dropping more money on my live-stream setup. 😅 It's using websocket plugin for OBS and I can control my scenes via a device like phone or tablet (in my case, my iPad).
We have had 4 Makers demoing/giving a workshop since Mon (Nov 9th). It was a chance to connect and bring our local Makers together and showcase their work and projects as well as getting general public to join in either live or watch videos afterwards and try their hand making something.
I've still 5 more Maker-a-Days to do, but it was a learning curve. So different to streaming one event a month (e.g. my PyLadies Dublin meetups).
But it's good research and experience to find out what works when dealing with the Maker community when co-ordinating and hosting these remote Maker events for our Dublin Maker festival next summer.
I didn't get a chance to attend Remoticon over the weekend, but their videos are up, they had a lot of workshops, but it's on the west coast and we are based in Ireland, so the timezone difference was hu-uge! If you are curious, here's their youtube playlist: https://www.youtube.com/watch?v=UhBRQQJ5ox0&list=PL_tws4AXg7as8NoRkYLR2mOTzzoG5yQxw
Of course, there's the main Makerfaires, so I need to see how they are run and hosted especially around workshops: https://makerfaire.com
I'm hoping to do a small electronic-y workshop in the near future, was trying to find the best set up in my office, with a 2nd camera: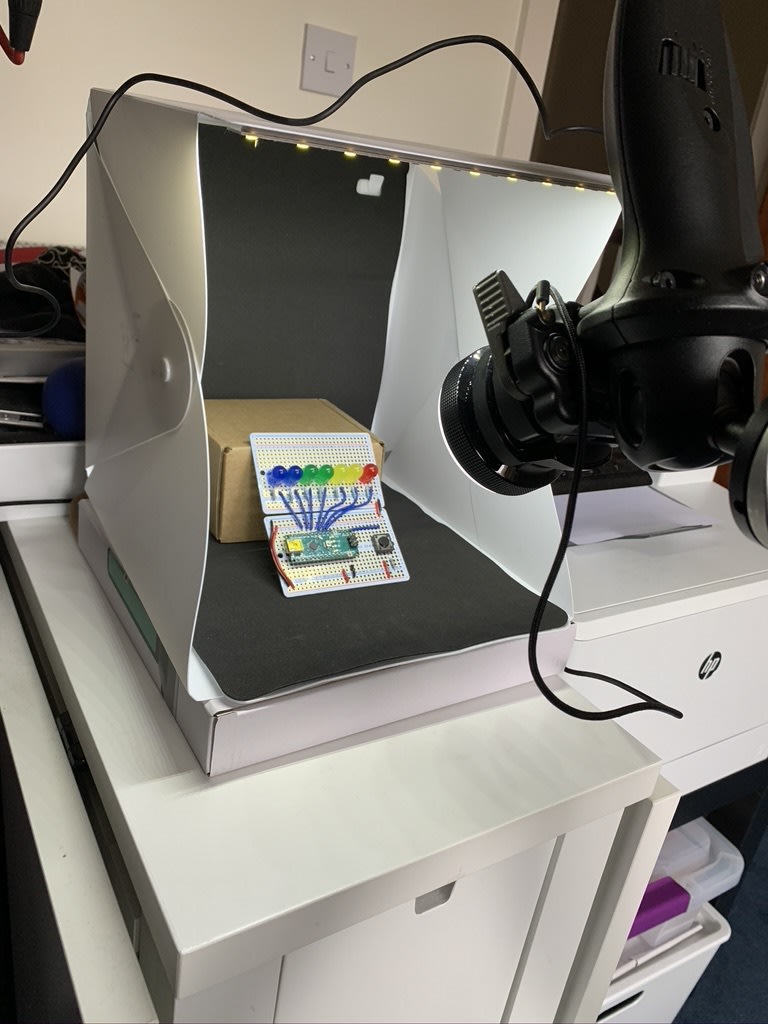 Again, I'm using OBS, so I have my camera on my iMac and the 2nd webcam. I've a 10-year old Sony 1080i HD digicam that can be attached via a capture card (I've tried it and works amazingly for an old digcam, the best buy we ever got from Tokyo, from the Sony store itself when we were on our honeymoon way back in 2007!).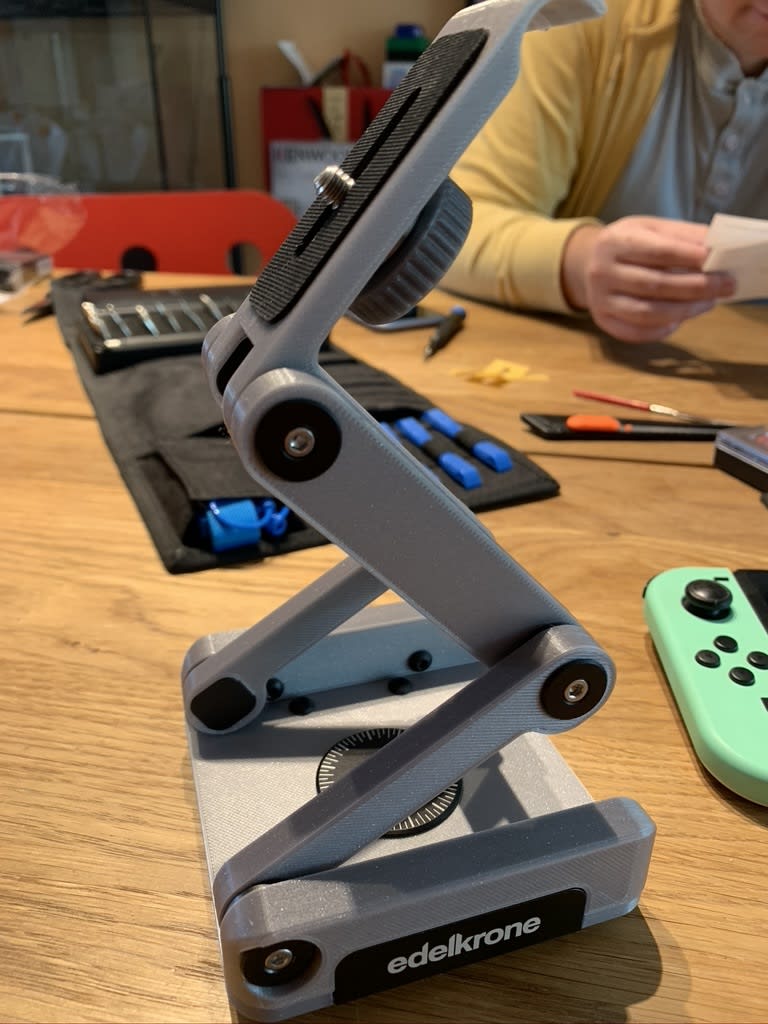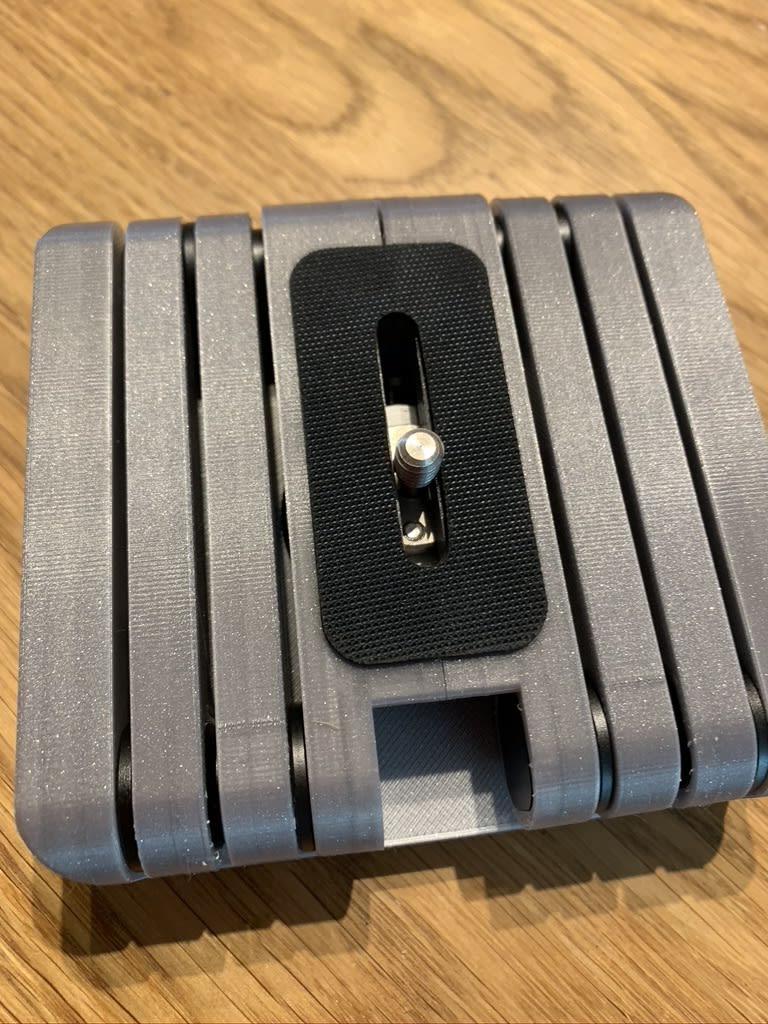 We got ourselves an Edelkrone 3D printed parts for the webcam for top-down and other views while I live-stream demos/workshops. I love the idea that this professional and pricey high-tech products are a fraction of the price as they provide the 3D files for printing and you order their critical premium parts... and it comes together beautifully! This could be the future, saves on manufacturing and more lightweight delivery packages.
It's not really suitable for top-down the way I have it, so a tripod that pivots works best...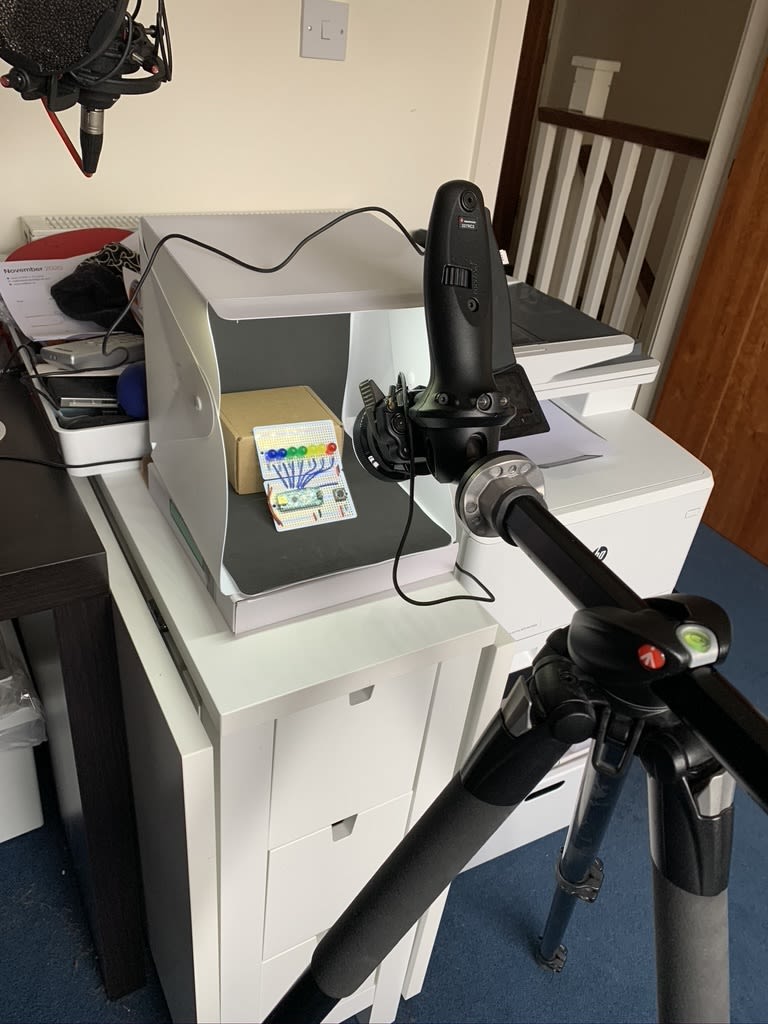 Then of course, we found that we did have a fancy tripod (after we ordered the Edelkrone 3D printed parts) that pivots, we bought the Manfrotto tripod in Hong Kong awhile ago, that's why we forgot. So this would be the one. I would use for top-down view while I do my electronic workshops (and demos).
Back to the Maker-a-Day
If you are curious, here's Dublin Maker's Youtube playlist of videos that have been live-streamed as well as upcoming ones: https://www.youtube.com/playlist?list=PLAagJ_L-cqBFpBixy4-V2Rh0QvR4PhmTK
Monday's one was quite a technical one and all to do with Arduinos (making games on mini-hand held console, and building your own digital conference badge). This might be of interest to folks who are Makers here on DEV. Here's the video for both Maker-a-Day:
Do share you games with us (@DublinMaker on Twitter, Insta and FB), I'll tweet out and share them with the Makers (and email them as they may not be active on social media).
The other one that might be of interest would be anyone who's interested in radios. Our Monday evening event was by the South Dublin Radio Club showing you how to make an antenna and set it up alongside software to capture images from passing satellites (NOAA) in your location. That was quite neat, and there was Q&A after this as well.
Again, anyone who's into radio, do connect with South Dublin Radio Club and share your images if you did follow their workshop.
There's a few Maker-a-Day events left:
So that's it for now till I learn more about live-streaming, setting up space for the workshop, and hopefully my next post will be on a workshop I will be running remotely (warts and all). Ah shure, that's how we all learn, by mistakes. Plus it makes live-streaming all the more memorable to look back and laugh and of course, not to do that again! 😆