Welcome to the SQL showdown series!
What is this and how does it work?
I'm committing to publishing a SQL challenge every day for 30 days. In each post I'll describe my solution to the last day's challenge. I'll follow that up with a full description of the challenge for the next day.
Write your own solution in the comments! Let's see who can come up with the most creative solutions.
I'll add connection details for a PostgreSQL database containing test data for the challenge. Solutions are by no means limited to PostgreSQL, but it's there if you want an easy way to test your query!
Challenge #1: Wildfire Causes
In this challenge we'll use the 1.88 Million Wildfires data-set from Kaggle.
The question is:
What are the details of the largest recorded wildfires (by acreage) for each potential cause of wildfires?
We want the name of the fire, its cause, the state it happened in, the date it was discovered, and the date at which it was considered contained. Each output row should be the largest fire that has ever occurred for that particular cause of wildfire.
The wildfire table has the following columns:
name
cause
acres
disc_date
cont_date
state
Sandbox Connection Details
I have a PostgreSQL database ready for you to play with.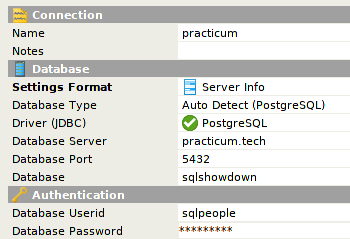 The password is the same as the username! To query the wildfire table:

SELECT

 

*

 

FROM

 

day1

.

wildfire

;



Good luck!
Have fun, and I can't wait to see what you come up with! I'll be back tomorrow with a solution to this problem and a new challenge.