Well, I'm not breaking headline news when saying that data is the name of the game in technology and sits left, right and centre of most business decision-making processes these days.
So, with that mindset, I throroughly enjoyed coming back to the annual AWS Summit London event once again which, as expected, was a day full of data-centric sessions and tech solutions. All very inspiring!
Here are some of my personal takeaways of the day: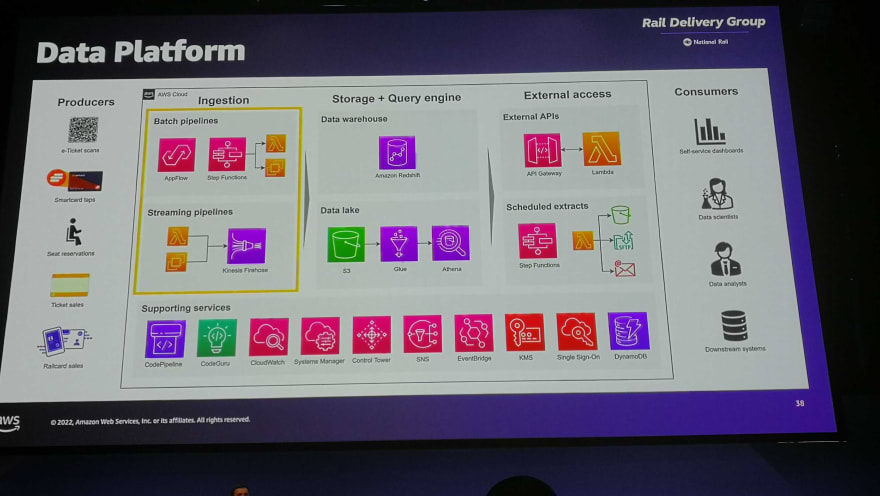 And away from the AWS world, it was also good luck and great timing that I had the chance to catch up with the folks of Elastic on their stand and ask them some few questions I had on my mind around the current Elasticsearch work we have going on, which was quite helpful.
Other than that, I have to confess that socks are still my favourite swag of choice (got a cool pair this time) and, for the fellow sticker lovers out there, NewRelic have come up with a very cool little sticker with a simple design and concept which I loved: peace, love and cloud.
Till next year!