3 Best Tools that you can use for writing an article that will surely Sky Rocket your article reader's experience.
Whenever I write technical articles on programming or development. I like to add some code snips and explanatory illustrations.
So here are some tools that I have used for a long time and a few just started to use.
1. Excalidraw
(This example image is created using poet.so)
The fascinating tool currently I have started using for my articles is Excalidraw.
(those articles are draft currently but soon will be released)
It helps us create illustrative diagrams easily.
It is Free & Open Source and basic features are more than enough. And need some more advanced features, you can just get a premium subscription called Excalidraw+.
It has awesome collections of the library which has Icons, UML blocks and elements, and many more to create awesome explanatory diagrams.
Link : https://excalidraw.com/
Virtual whiteboard for sketching hand-drawn like diagrams
2. Snappify
Who doesn't like to add some code snippets in their article?
So here is one amazing and easy-to-use tool that creates code snippets for us seamlessly.
It is free with basic features and that's enough I guess for us to use in our article.
It has customization for background gradient colour.
Size customization option for the snippet image.
Theme customization option.
Link : https://snappify.io/
3. Poet.so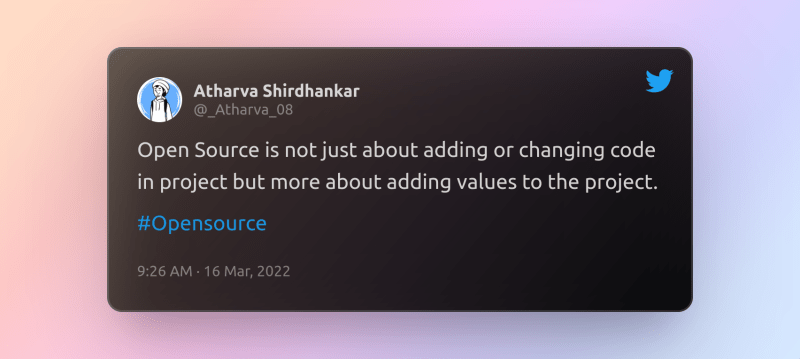 Few a times we need to add a Twitter thread in our article.
For example, many folks do #100daysoflearning in public and they create a thread on Twitter, so if they want to add that Twitter thread snap in the article and can be done using poetso.
We have the option to include likes, retweets, and comments responses in the tweet snap image.
It has different background gradient color.
Size customization option of the tweet snap.
Link : https://poet.so/