Table of Contents
Compact Applets
The Shell theme no longer uses "call outs" in applet pop ups. Applets are more compact.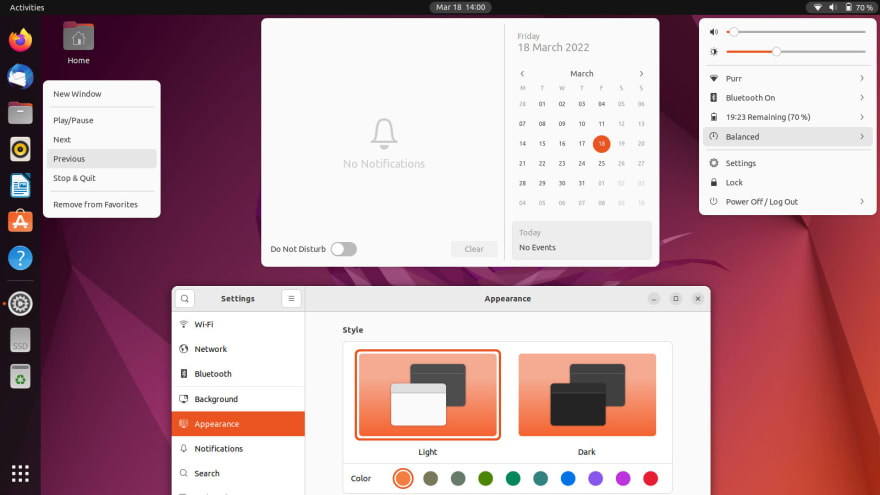 Overall Appearance
New Appearance Hub
Updated UI Visuals and New Modern Widgets
A bunch of GNOME's core apps have now been ported to GTK4/libadwaita, with GNOME 42, including:
Disk Usage Analyzer
Characters
Software
Contacts
Calendar
Weather
Clocks
Fonts
To Do
Tour
Redesigned Screenshot Tool
The new screenshot tool uses on-screen drag handles or snaps specific app windows. It's no longer a separate app; you simply hit print screen to run the program. Toggle from camera to recorder and you're also able to record your entire screen, a portion, or a single app window in the same manner.
Two New Apps
Console replaces GNOME Terminal and Text Editor replaces Gedit in GNOME 42.