As Halloween has come and gone, Thanksgiving and Black Friday are upon us. The holiday season is quickly approaching and this leaves no room for procrastination or waiting when it comes to your holiday shopping. Before you know it, the season of giving has arrived and nobody wants to be the person who waited too long to shop and is short on gifts.
The recent study showed that 51% of those surveyed for the study said they have plans to start their holiday shopping before Thanksgiving. With all of the rumors and anxiety around running out of goods before the shopping season is done, this isn't surprising.
Thankfully, Santa comes a little earlier now to help out a bit. Many retailers offer a variety of deals for customers to take advantage of in the weeks leading up to Black Friday and Cyber Monday. While those two days may be November 26 and 29 respectively, the use of early bird deals means no waiting for deals.
If you or the person you're shopping for is in design, development, or marketing, there are some really great deals you can take advantage of now.
2021 Best Black Friday Deals for Developers

Create websites that are highly optimized, fast, and mobile-friendly to boot. Slides is used to create static websites with clean code and a firm structure. It's because of these features that the site has been voted Product of the Month.
When you subscribe to Slides, you're given access to 200 fully-packed website templates, over 100 examples to work from, 30 different panels and other effects to increase interaction. The website builder is designed to easily develop any project and is based on the top web design trends 2022. On top of that, you have a spot to keep in contact their support team.
To take advantage of Slides' 30% off discount, make sure to use the code "BLACK" before November 30.
Discount: 30%
Expiration date: November 30
Coupon code: BLACK

For those who need more than just Bootstrap 5 builder to build their website, Startup is a solid contender. The platform is inviting to developers and designers who want a more in-depth website.
Startup is equipped with an intuitive visual editor, a plethora of pre-made blocks and modules, eye-catching styles, engaging fonts, and an easy to navigate customization panel. With Startup, you're given everything you need to create a successful website for your business. You also have the ability to combine each of your individual projects and export them into a single website
The team at Startup has offered their customers a 30% off discount upon checkout for the Black Friday shopping season. The discount ends on November 30 and can be redeemed using the code "BLACK."
Discount: 30%
Expiration date: November 30
Coupon code: BLACK

This one-click hosting platform easily manages your static website. On Static App, you can upload your files into an archive and the app completes everything else for you. Static App will make your site go live automatically, give it a personal domain, ensure the site has a secure HTTPS connection, store all of your content, and give you a back end to work on the website whenever you need to.
When checking out with one of their three plans, use the code "BLACK" to receive 30% off your purchase this Black Friday season. The offer is valid until November 30.
Discount: 30% (lifetime deal)
Expiration date: November 30
Coupon code: BLACK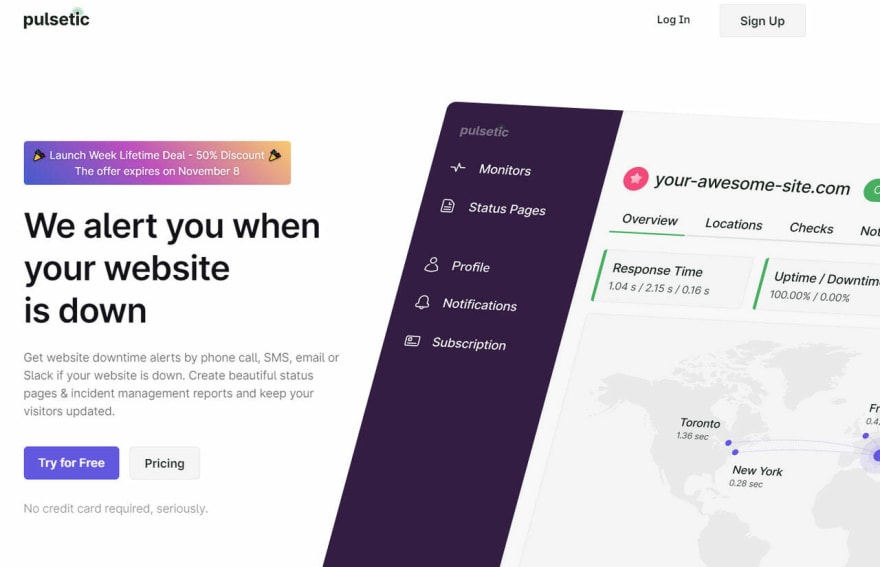 This website monitoring tool watches the performance of your website around the clock. While running, it generates alerts and notifies web owners about any website crashes. These alerts come by various means of communication including SMS, call, or email to name a few.
Along with giving you regular reports, Pulsetic also has tools that can show the performance of your website through public status pages. Because it also generates incident management reports, this website tracking device is a must-have to ensure a successful online presence.
You can score a deal of 30% off your purchase from now until November 30 by using the promo code "BLACK."
Discount: 30% (lifetime deal)
Expiration date: November 30
Coupon code: BLACK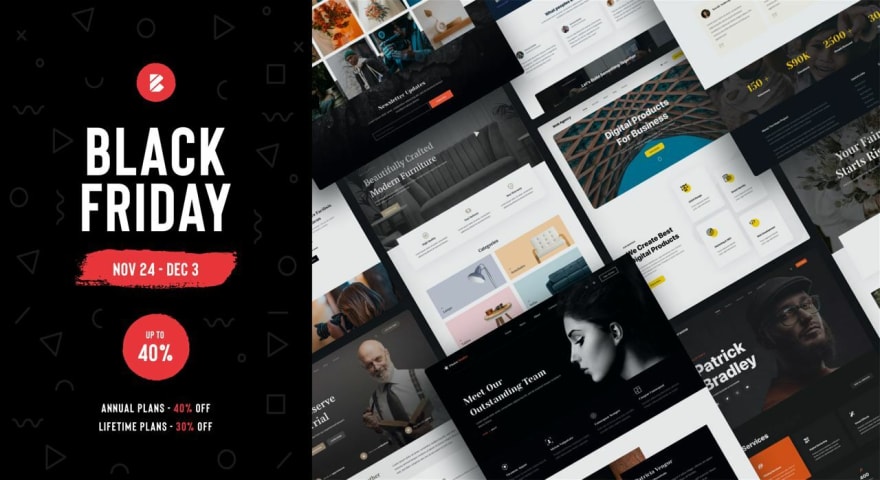 As the most innovative, "lightning-fast," and supercharged theme available on WordPress, Blocksy is perfect for business owners who need a good layout for their online store or agency. There are three plans to choose from and it's also currently available at a reduced price.
The layout comes with a variety of features. These include integration with all of the most popular page builders, e-commerce integration, customization options, live preview, and a plethora of handcrafted starter sites.
Discount: Up to 40%
Expiration date: December 3
Coupon code: BFCM2021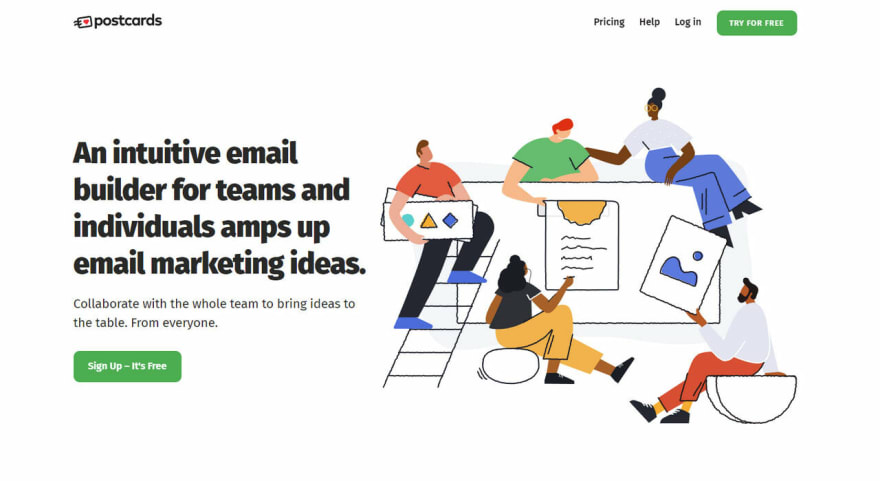 Postcards is an HTML email template builder that gives its users access to a platform that allows them to communicate with their team in a multitude of ways. Your team will have the ability to share things in a joint cloud account, manage different projects, and export any creations to a popular ESP without worrying about a middle man.
The template builder is also considered to be the most popular template site on the internet. They offer unique templates for your email lists while also providing an environment to drive engagement and generate leads. Among the many features that make this email template builder superior are its drag-and-drop builders, hand-crafted styles that are regularly updated, previews, responsive layouts, and a mobile-friendly website.
There are three different plans to choose from: free, business, and agency. Each of the plans cost a varying amount, however, they currently have a sale right now where you can save up to 30% off your purchase. The offer expires on November 30 and can be redeemed by using the promotional code: BLACK.
Discount: 30%
Expiration date: November 30
Coupon code: BLACK

Mailpost is an essential tool for anyone who utilizes email marketing in their business. You can use Mailpost to send each of your email campaigns quickly and efficiently and also customize them completely to your liking. If you choose to create one from scratch, the email marketing template site offers you a variety of templates to choose from.
Pricing plans with Mailpost start at $10 per month for 5,000 emails. You can also utilize a 30% off discount by using the code "BLACK" from now until the last Tuesday of November.
The Mailpost team offers each of its customers a high deliverability rate, data theft security, and privacy compliance. You're also provided with detailed reports so you can see where you may need to improve your marketing strategies.
Discount: 30% (lifetime deal)
Expiration date: November 30
Coupon code: BLACK

As essential as it is to utilize a website for an online presence, coding is an intimidating task for many people. Siter.io is popular amongst those who are turned off by the idea of needing to code. This online editing tool gives its users everything they need in order to create an aesthetically pleasing and successful website without the need for code.
Among these tools are design tools for the layout, forms, e-commerce modules, Google fonts, animations, SVG editing, and a familiar workflow.
Siter also comes with a team communication platofrm, integration with Unsplash, a domain, and a web host. You can currently take advantage of a 30% discount by using the promo code "BLACK." This deal will be active until November 30.
Discount: 30% (lifetime deal)
Expiration date: November 30
Coupon code: BLACK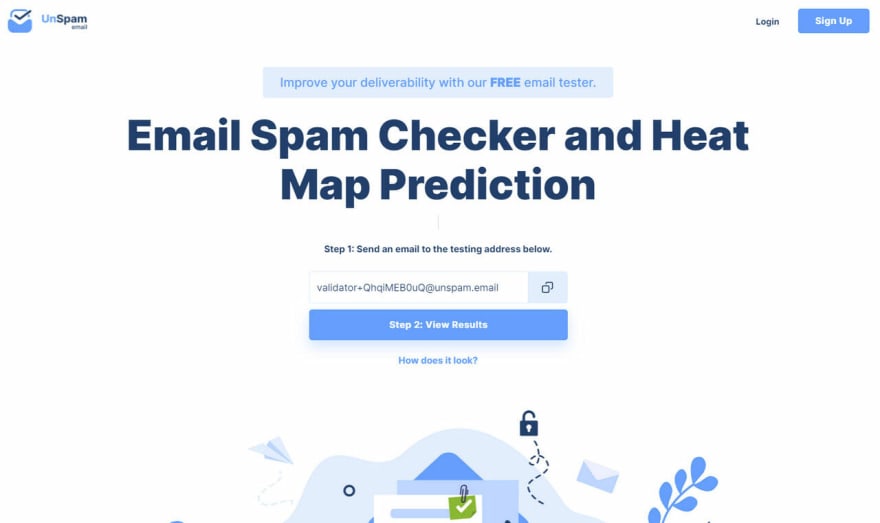 Unspam is a professional email spam tester and heat map prediction website. The checker will screen any email for the following: Domain Blacklist, IP Blacklist, SPF, DKIM, DMARC, Reverse DNS, Accessibility, and other helpful tools.
Unspam is currently available for 30% off with the code "BLACK" until November 30.
Discount: 20% (lifetime deal)
Expiration date: November 30
Coupon code: BLACK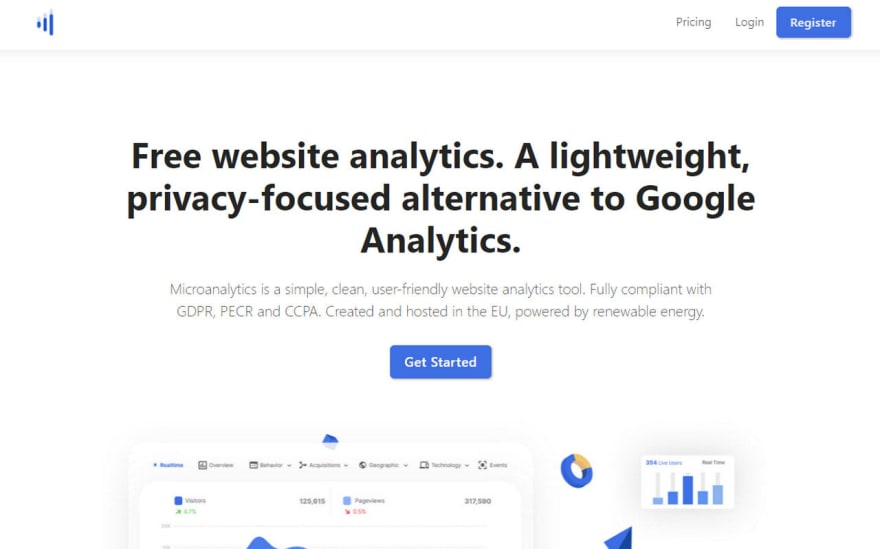 Paying close attention to website analytics is one of the keystone tasks you need to do in order to ensure a successful online presence. Microanalytics is commonly referred to as an alternative to Google Analytics. This analysis tool uses a multitude of features including real-time stats for your website, user behavior patterns, geographic and technical analyses, email reports, and data exports for your site.
Microanalytics also values user privacy. The site is fully compliant with GDPR, PECR, and CCPA. All clients to Microanalytics have complete control over their data.
From now until November 30, you can utilize a 30% discount without any need for a coupon code. The discount will automatically be applied at check out.
Discount: 30% (lifetime deal)
Expiration date: November 30
Coupon code: None

Feeda operates just as it sounds. It's a user feedback collection and management system that helps entrepreneurs understand their customer base better. Feeda provides insight on how to improve their product or service to fit the needs of their audience.
Feeda will also take comments and reviews from previous customers and document them, along with organizing insights and tracking the customer's behavior. The tool does this to help you see what you're doing well with as well as where you may want to improve.
You can utilize a special discount of 30% from now until November 30. No specific discount code is needed and the discount will be taken upon checkout.
Discount: 30% (lifetime deal)
Expiration date: November 30
Coupon code: None
Conclusion
The holiday season is meant to be a time of happiness and cheer. The COVID pandemic took a lot of joy away from us and retailers are trying to restore some of it back with their early bird Black Friday and Cyber Monday deals.
The first batch of early bird deals are coming in hot and they won't last long. Don't hesitate to take advantage of them while you can. Wipe out your shopping early with these great deals for the entrepreneurial spirit in your life. Whether you're buying for yourself or a friend, don't let these deals pass you by.